Day 1 KLFW RTW 2013 : Pu3 Designs, Yadotsa & Jimmy Lee : The Show and the Beautiful People
2:54:00 PM
With the twins behind Pu3 Designs and WOEM
I just realized that my last blog posting on a fashion show was ages ago! The Fashion Showcase of Alia Bastamam & Pu3 was wayyyyyyyy back in 2011! I've been to several fashion shows since then but I guess I did not blog about them.
So this week was the Kuala Lumpur Fashion Week Ready to Wear 2013, which I had the privilege of attending.
My cousins Cho (Putri Azalea Ramli of Pu3) and Min (Putri Yasmin Ramli of When Our Eyes Met) invited me to their Ready-To-Wear fashion showcase for KLFW at Pavillion KL. Pu3's show is on the 19th of June 2013 together with Yadotsa, Jimmy Lim and Jasmi Rejab while WOEM's show is on the 20th June 2013 together with Mimpi Kita, Zero to Ten and For All by Villiam Ooi.
At first, I wasn't sure whether I could make it but after clearing some stuffs out of the way, I managed to attend. I'm very glad that I did, as Pu3 and When Our Eyes Met showcased some very edgy and unique pieces in their latest collection. Apart from that I also managed to catch the beautiful and feminine fashion showcase by Yadotsa. I'm in love with the cuts and the colours. Colours that I wouldn't mind wearing on a daily basis. Mesmerizing! Kudos Alia Alizar & Alyssa.
By the way, I wore a skirt from Pu3 Designs which I got from their Raya Collection a few years back. One of my favourite and overused items from my wardrobe.
There were a lot of items in Pu3, WOEM and Yadotsa's collections which I personally feel comfortable to wear, maybe with a jacket, maxi inner or a palazzo. The quality of the items are unquestionable. The designs, edgy and unique, yet not too over the top and looks comfy. Lots of room to mix and match. These girls are very talented and I'm very proud of them.
Since WOEM's fashion showcase was on a different day, I'll put up a different post after this one.
Anyway, sorry for the quality of the pictures ya. I did not get good shots of some of my favourites. So I can't put it up. My trusty camera was a gift during my wedding. It's been three years and has been a faithful companion every where I go, lots of wear and tear, rumble and tumble and definitely overly used!
Too bad my camera could not capture the beautiful detailings of the outfits.
Here are some of the pictures of the show and the beautiful people that I get to meet on 19th June 2013.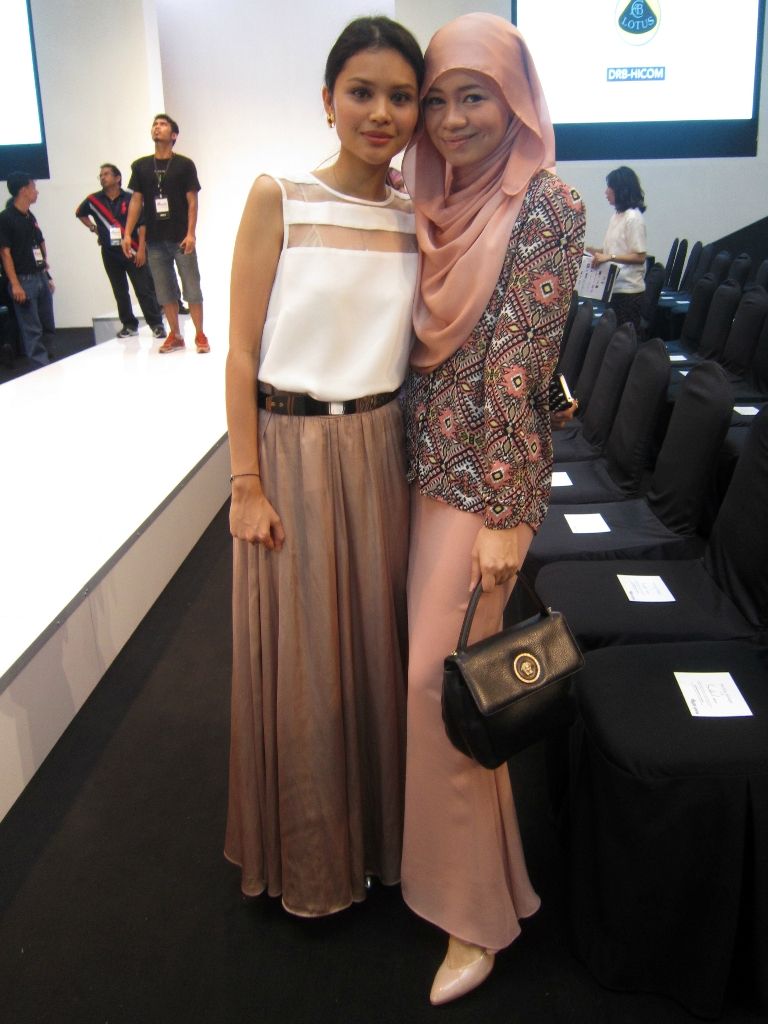 with Alia Alizar of Yadotsa. Love what Alia is wearing.
i would wear that together with a nude/black jacket.
And I want that belt! I've been looking for something like it.
Anyone knows where I can get one?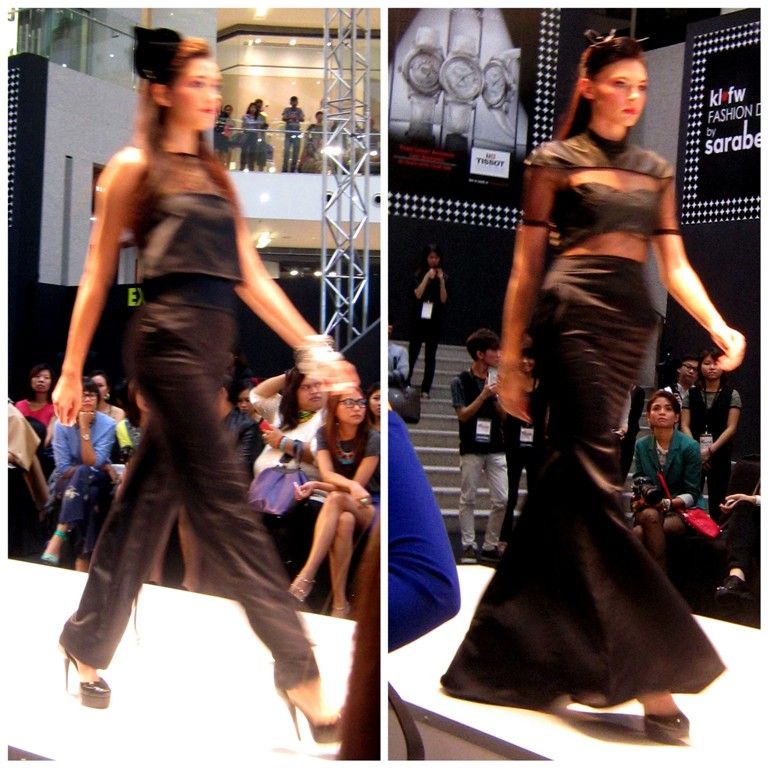 by Pu3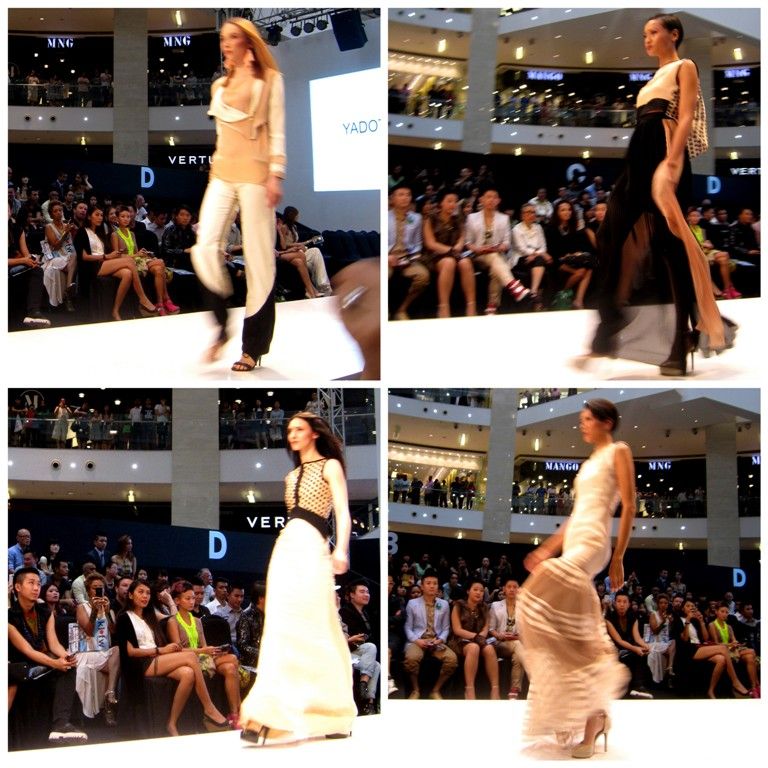 by Yadotsa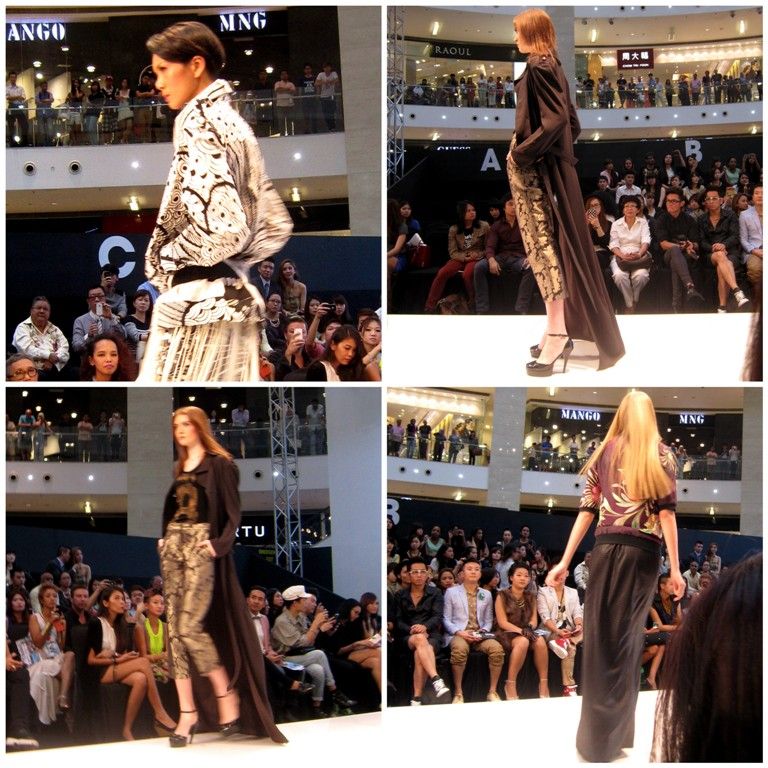 by Jimmy Lim. i love the unique black and white jacket and the pants.
with BFF Mama Qadriyya, Hasanah Hilmi and Aida Ishak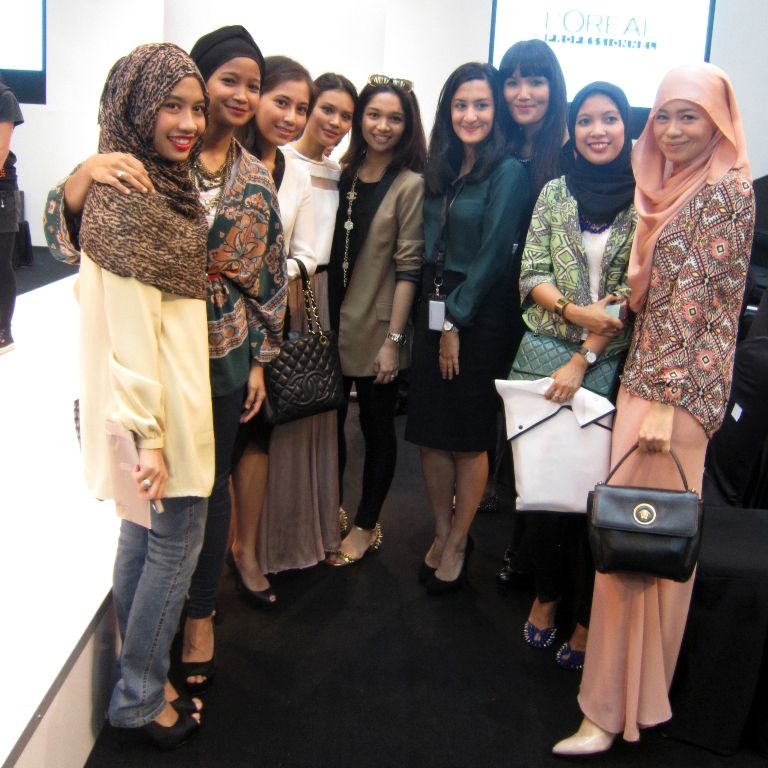 L-R : Hasanah Hilmi, Mira Zulkifli of Mimpikita, Aida Ishak, Alia Alizar of Yadotsa, Alyssa of Yadotsa, Farahana Azmin, Shera Razi, Nurul Zulkifli of Mimpikita and me
with beautiful mummy of three Emilia Hanafi.
She is wearing a beautiful edgy yet feminine piece Pu3 Designs.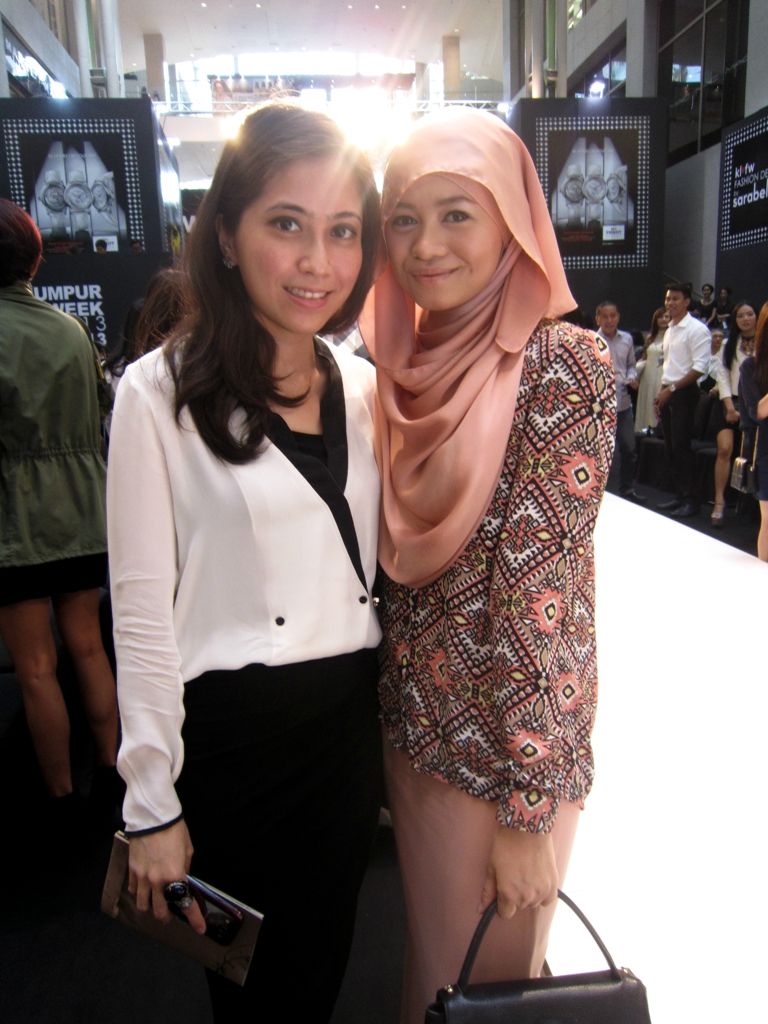 with Aida again. Love the top that she is wearing!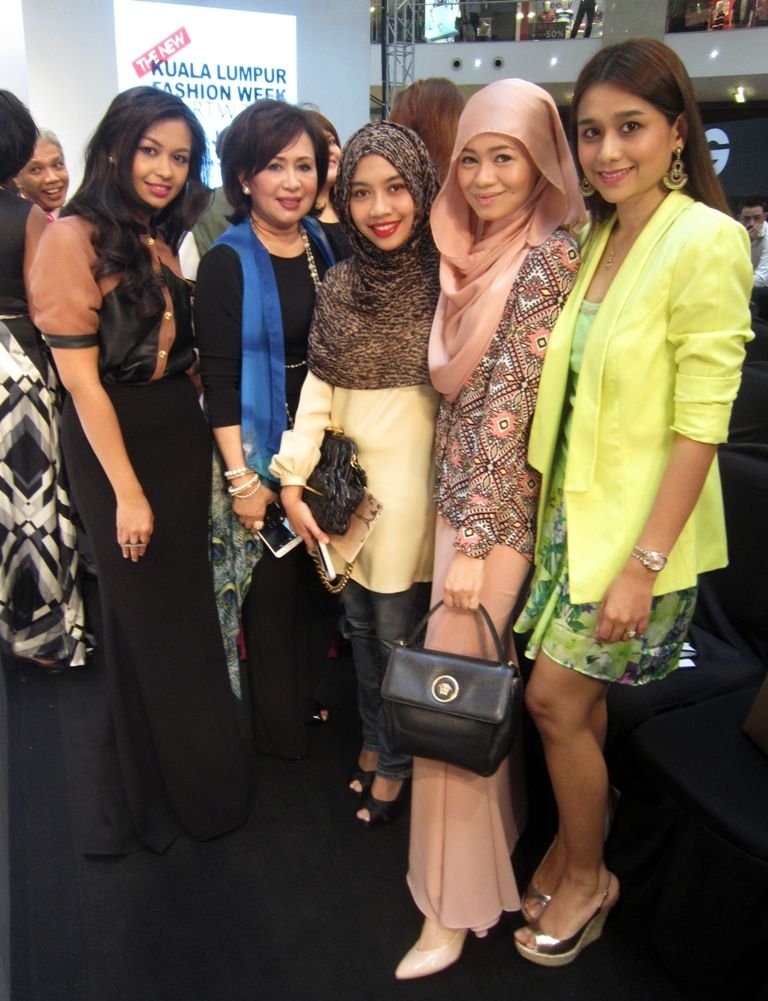 Mommies.
L-R : Emilia Hanafi, my aunt Raja Noora Ashikin, Hasanah Hilmi, myself and Ezzan Zalilah.
Ezzan and Hasanah are both my standard 1 classmates at CBN by the way.
How we've grown! :p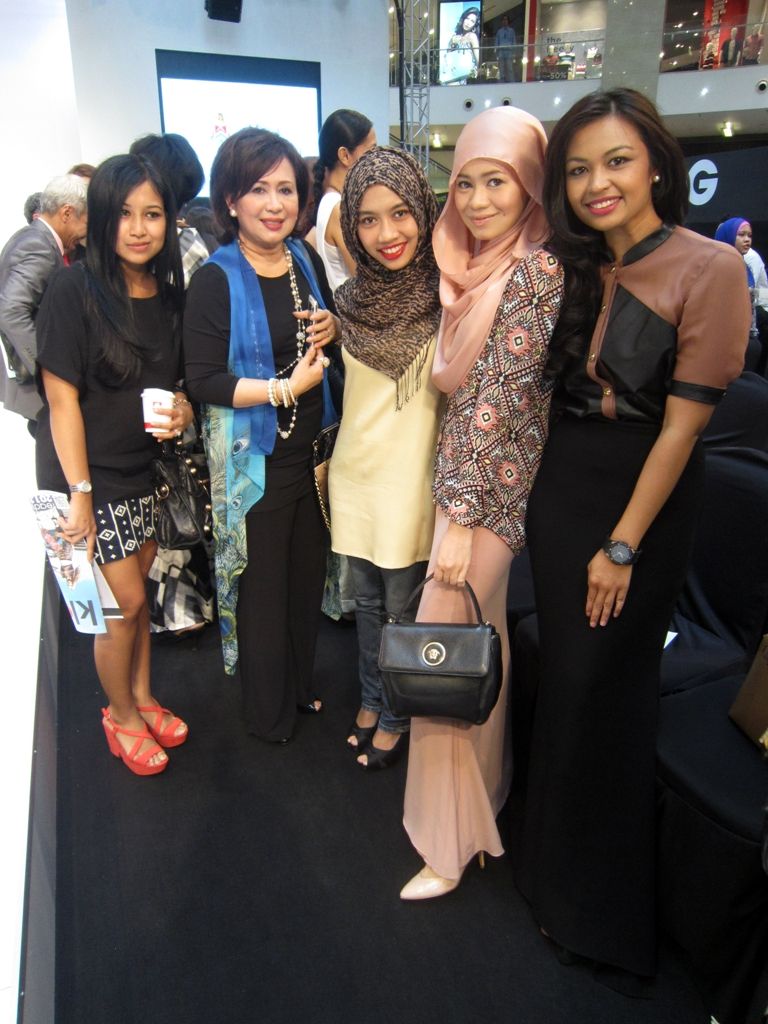 Spot the difference from the previous picture? :p
L-R : Puterin Nurul Nadirah, my aunt, Hasanah, myself and Emilia.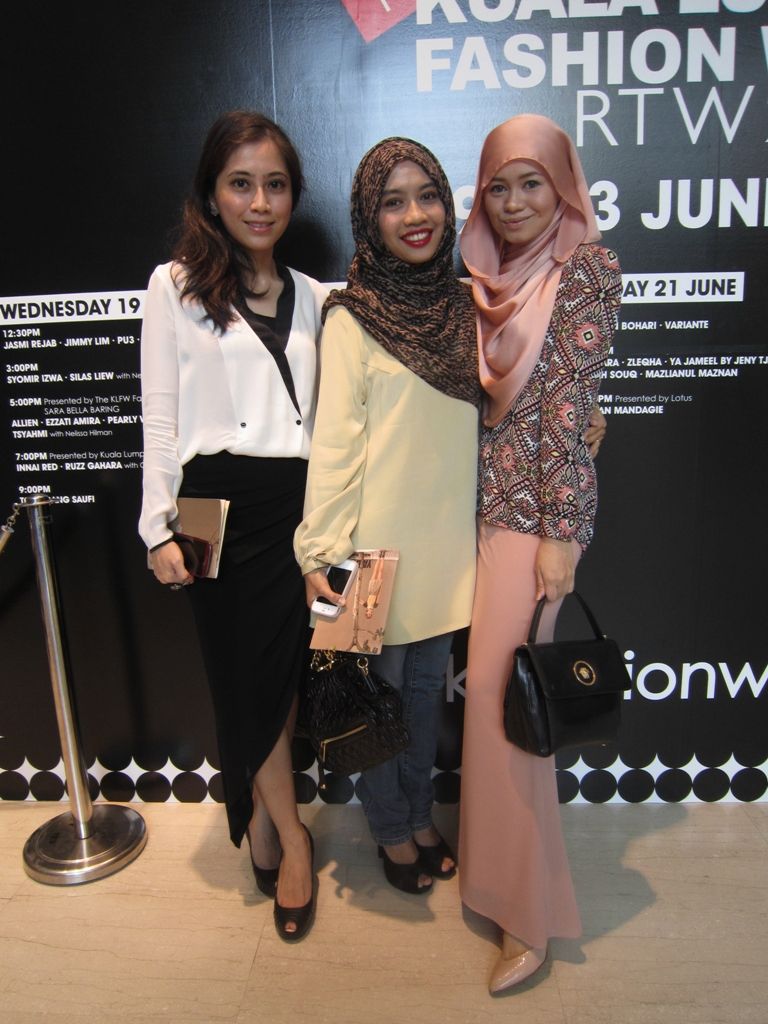 The compulsory shot with Hasanah and Aida!