Hijab Tutorial 2 : Updated Pari Pari Style
9:07:00 AM
Peace be upon all of you

:D
Well, I received some comments saying that the tuto

rial was

not that clear and some of you didn't get it so I decided to update the

tutorial

. Lesser steps but hopefully easier to understand. Hopefully.
These pictures were taken during my second photoshoot for I

L

ove Tudung on 26th March 2013, 72 days after I gave birth to my beloved daughter Putri Jibrael Z

umirrah

. For those who have waited,

s

orry for the delay in posting this.
As I have mentioned in my earlier blog post in August 2012, wearing the hijab in this style allows you to improvise greatly, as you can either wear it loose or fasten it with more pins. It pretty much depends on your face type and shape, and pretty much the style you want to go for. This style is versatile.
Here are the steps!
STEP 1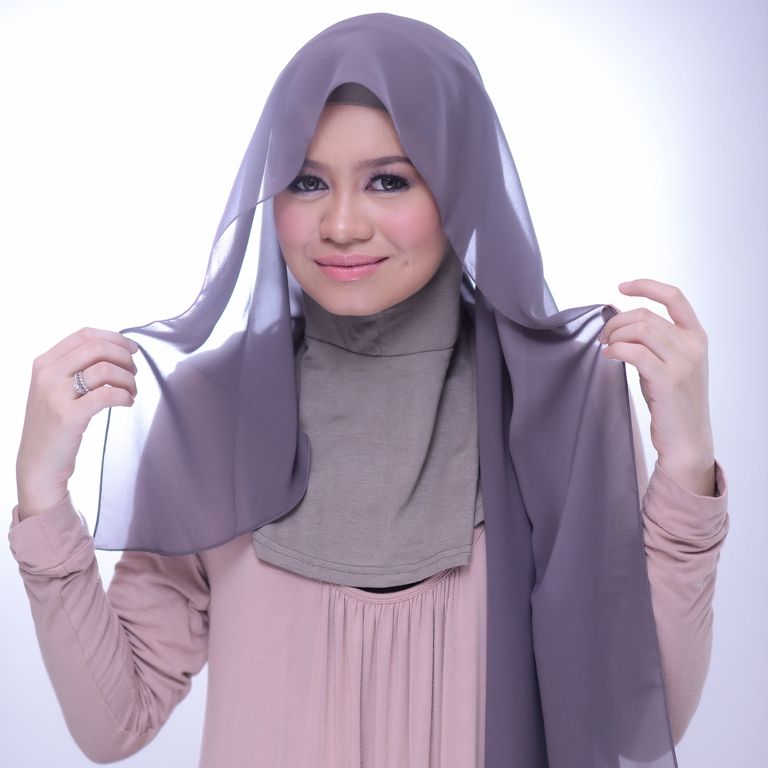 Put on your inner over your head. It is important that your inner is steady so that your scarf will be secured. Adjust your shawl over your inner with one end shorter than the other.
Nowadays I prefer to wear comfortable inners that covers the neck as some dresses and tops are quite low cut, so just in case I will wear inners that covers the neck and shoulders to prevent any skin from showing especially when some scarves are a bit transparent. I got this one from, yes,
I Love Tudung too but I love it beca

use it is comfortable and cooling.
STEP 2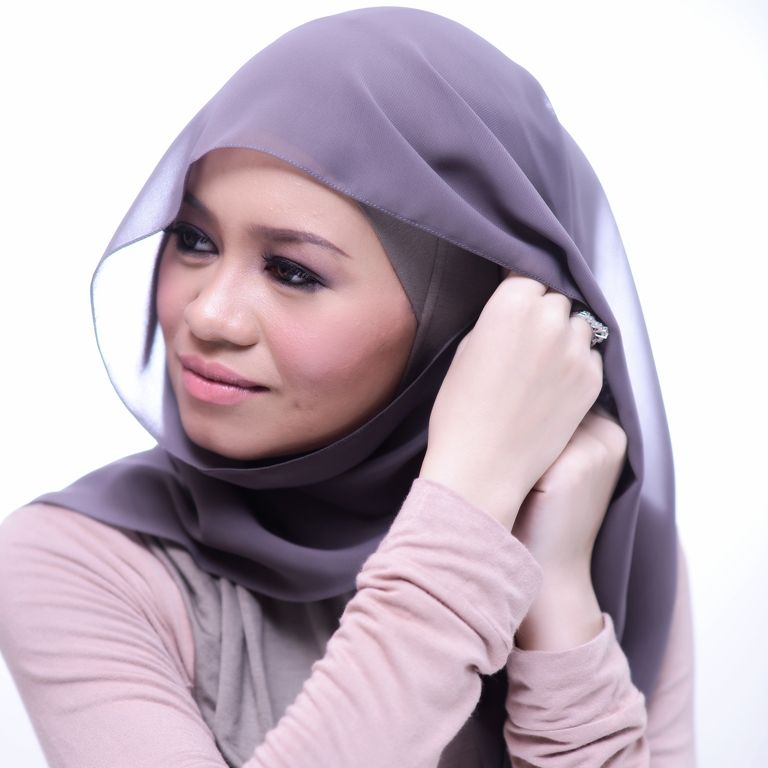 Wrap the short end of the shawl under your neck and adjust it accordingly to cover your neck. Secure the short end above or behind your ears with a pin (1st Pin).
STEP 3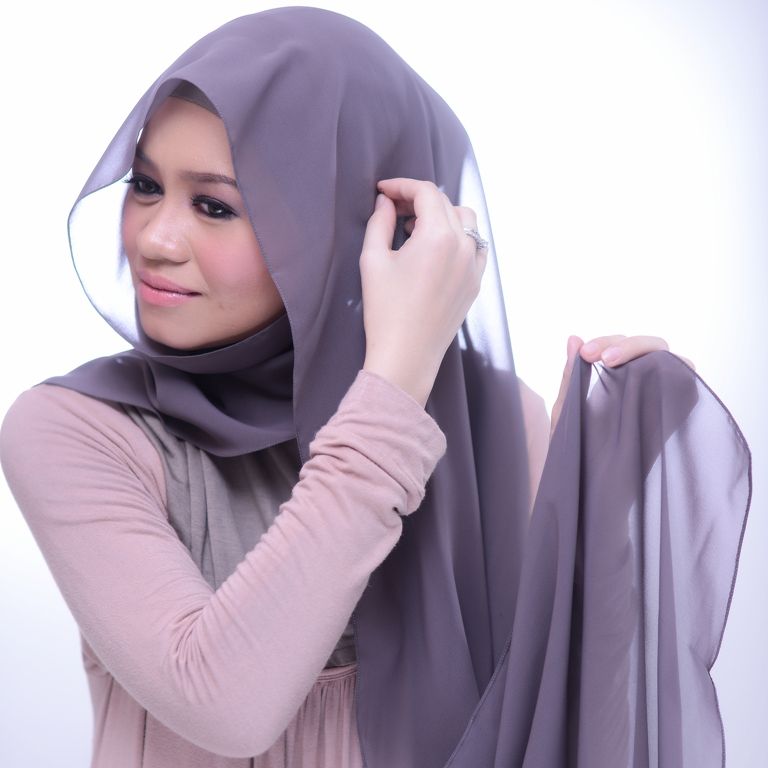 You can place another pin behind the ear (2nd pin) on the first layer of the longer part of the shawl to fasten it in place according to your liking. Then pin behind the ear on the first layer of the shorter part of the shawl (3rd pin).
STEP 4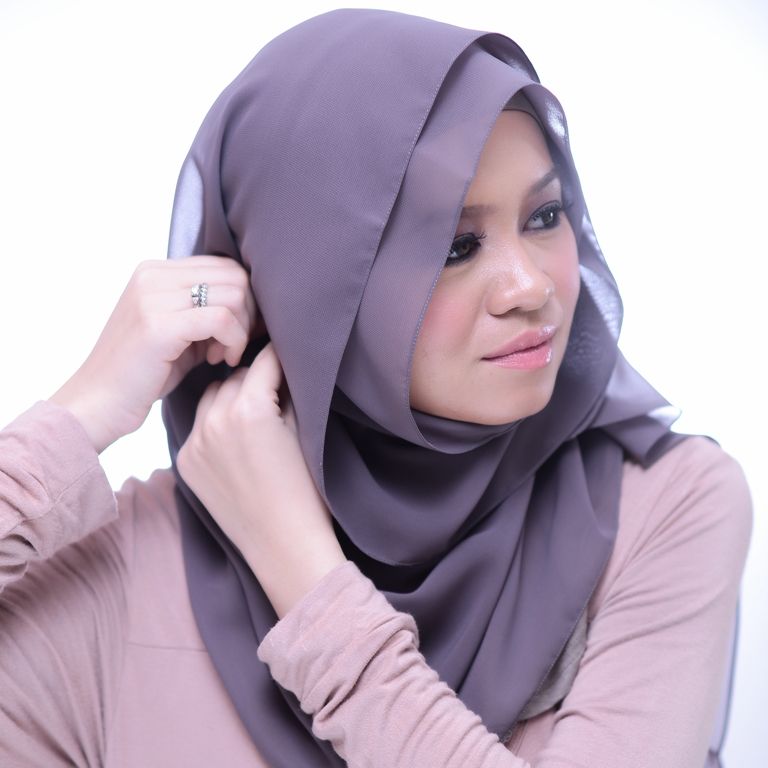 Now bring and wrap around the longer part of the shawl completely over your head. Depending on the look I want to achieve, I will adjust the shape accordingly before anything else.
STEP 5
Pin behind both ears again (4th and 5th pins) over the second layer to hold the shawl in place (If necessary, you can put an additional pin on the top of your head to keep everything in place (6th pin).
STEP 6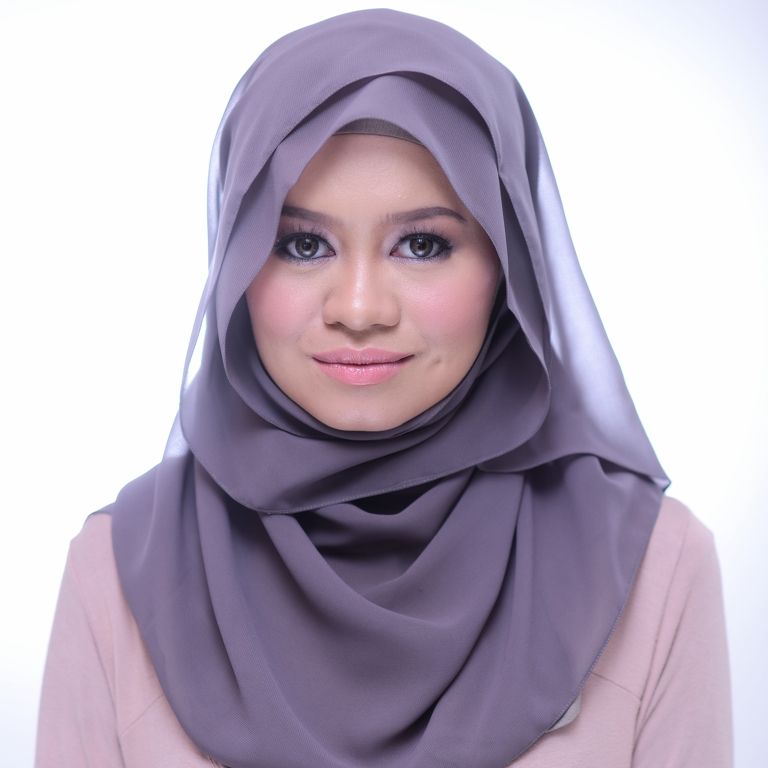 And there you go. Try and have a bit of fun first in the first few times of trying this out. If you're just starting out, I recommend at least 6 pins. You can then add / decrease once you're used to the Pari Pari shawls and you get your own style. It can be done.
I find that t

he best shawl suited for this Pari

P

ari

S

tyle is the P

a

ri Pari shawl as
only their shawls work best with this style.
Well, since the basics of this style was taught to me by Hasanah Hilmi, the Owner of Pari Pari herself (hence, the name of the style), I suppose there's a reason for that.

The cutting is made specifically for this

style.

I have tried other shawls but the end results are usually not the same as the cuttings and materials are different.
What I love most about P

a

ri P

a

ri is the unquestionable workmanship and the immaculate quality of each scarf. I know it's hard to get the Pari Pari shawls, especially before, since the pieces are always limited and exclusive. Especially for those of you who emailed

Pari Pari and did not get a reply, please know that their email was hacked some time ago.

Sigh

.

However, the Pari Pari Shawls are no

w sold at

I Love Tudung under Pari Pari Shawls !
I have to warn you though, you have to be really fast because I'm told it is usually sold out very quickly

.

I would suggest you follo

w

@ilovetudung on Instagram and like I

lovetudungdotcom

on Facebook for updates on restocks

. Check out hashtags
#pariparishawls & #pariparishawl on Instagram too and do hashtag your PariPari style! I've seen a few people wear it in real life but not a lot of people put it up on instagram. So when you get your Pari-

P

ari pieces do show and share it with us

.
I hope this tutorial

is

useful!

Happy experimenting, be

cause

that

was

how I started. :) It shouldn't take you more than two minutes to wear this style once you get the hang o

f it

. Practice makes perfect :)
I take this opportunity to remind

myself and everyone else that b

eauty is subjective. The outward being does not determine what is in our hearts. Let us

strive to be beautiful in and out only for His sake.
May God purify our hearts and cleanse our soul to realize the Ultimate goal in life. May we all be

among the

people of understanding.
May God beautify our characters just as He beautifies our soul

s

and our physical beings. May we be determined to do every single thing for

His sake and His pleasure.

May He purify our intentions to do every single thing for the purpose of seeking His Love. May we all be guided to be

better

slaves to Him. May God grant us the stren

g

th to remai

n consistent.

Amin.