The Carnaval Cranium
5:20:00 PM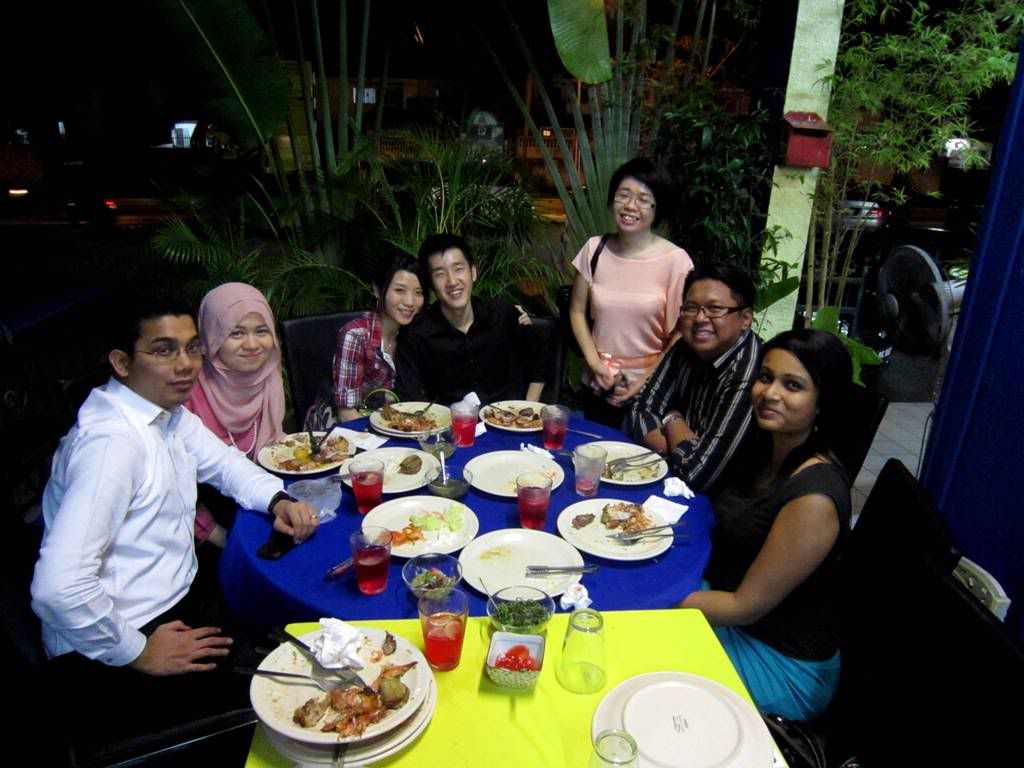 Had another reunion with my ex-colleagues for buka. After the last
Meat Meet
, we weren't sure of where to meet up. But when Shah recommended another meat place in our email correspondences and after reading about the restaurant, we couldn't say no! We went to this place called Carnaval Churrascaria, Brazillian Buffet at Damansara Jaya. It was a buffet but not in the traditional sense. It was a 'brazilian buffet' and apparently this is how buffets are in Brazil. The only food at the buffet bar were the salad and pasta.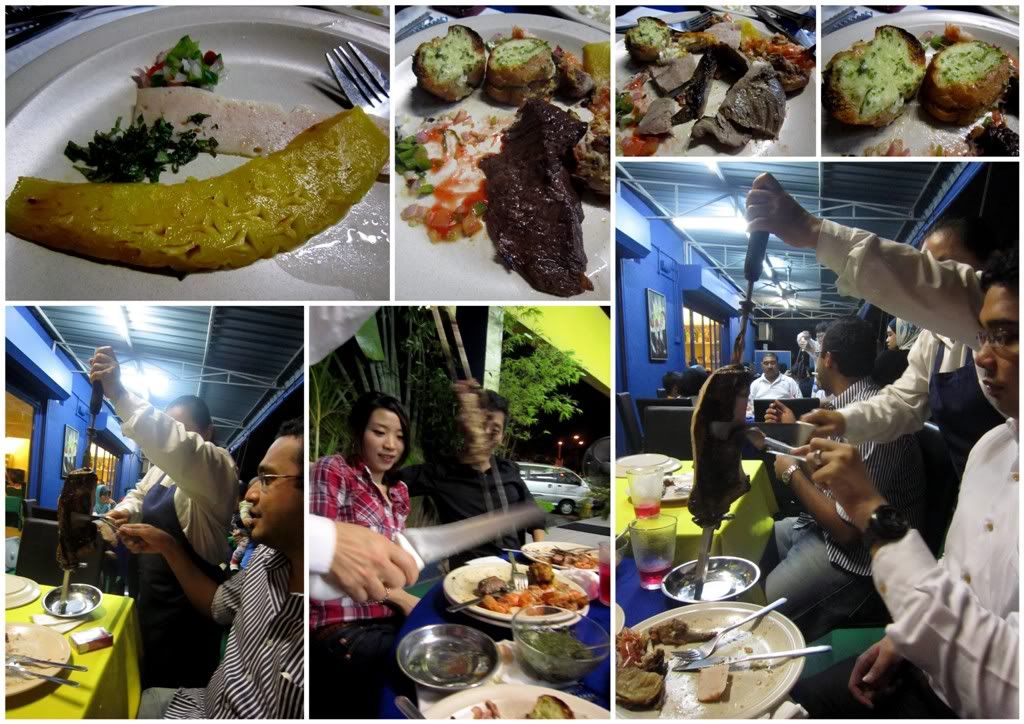 As for the meat, the waiters and waitresses go from table to table with them, in long metal rods and politely ask you whether you'd like a helping. They then cut the meat off the skewers with scary knives literally 3 inches away from your face! A bit scary but it's a new experience because its the one buffet where you don't have to stand up to refill. They bring the meat to you on your table non-stop and it's a silent war between you and the waiters: who gets tired first? We thought we had won when the waiters stopped coming by, and we had to call them for more meat, but then ultimately the waiters rallied and we had to give in after so many rounds.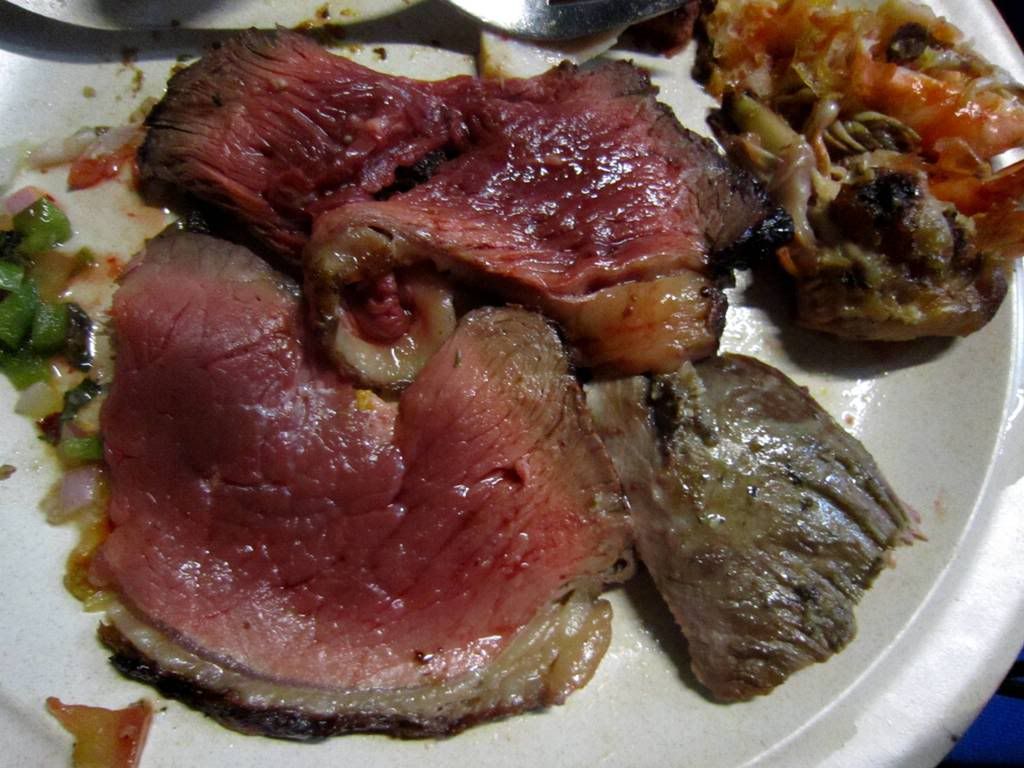 They do not have a lot of sauce (although I didn't ask them whether they had any more) apart from the mint and salsa sauce on the table. But it was good enough to go with the various meats. I think I had: grilled chicken, curry chicken, chicken ham, garlic beef (one of the most recommended here), beef rump steak (lovely texture) and lamb shoulder (all the fats, YUM!). Not to forget the grilled prawns and chicken sausages. Oh, I just have to mention that the garlic bread here is absolutely
delicious
. Seriously. And the whole grilled pineapple strips too. Goes well with the chicken ham. Never had anything like it before.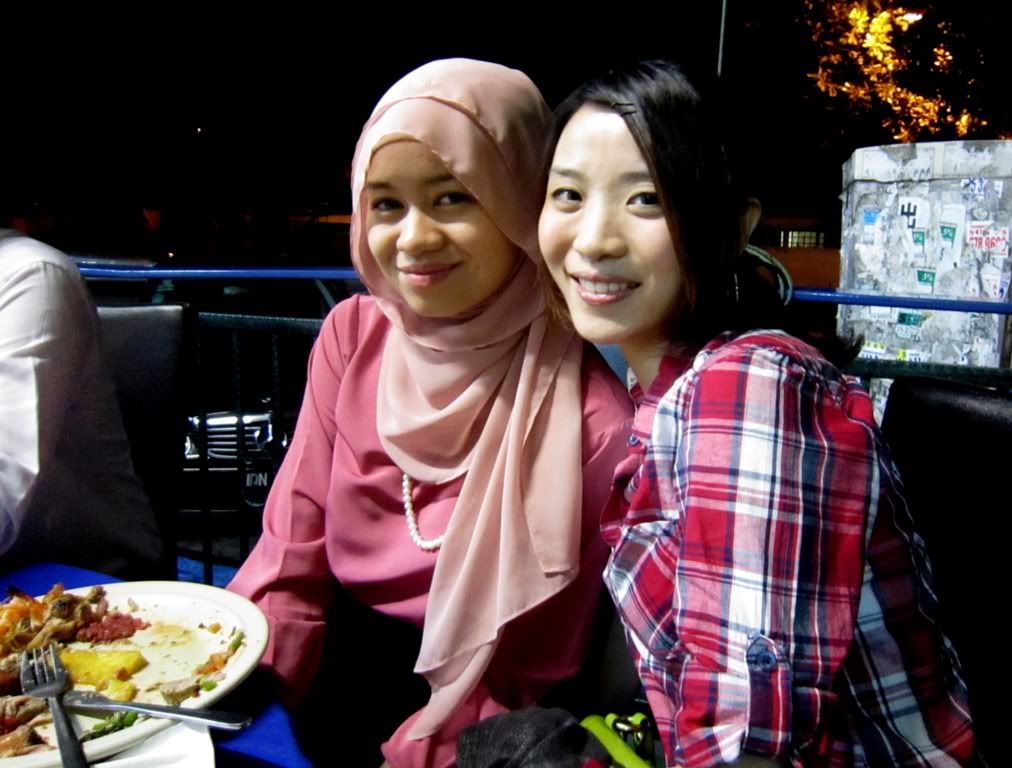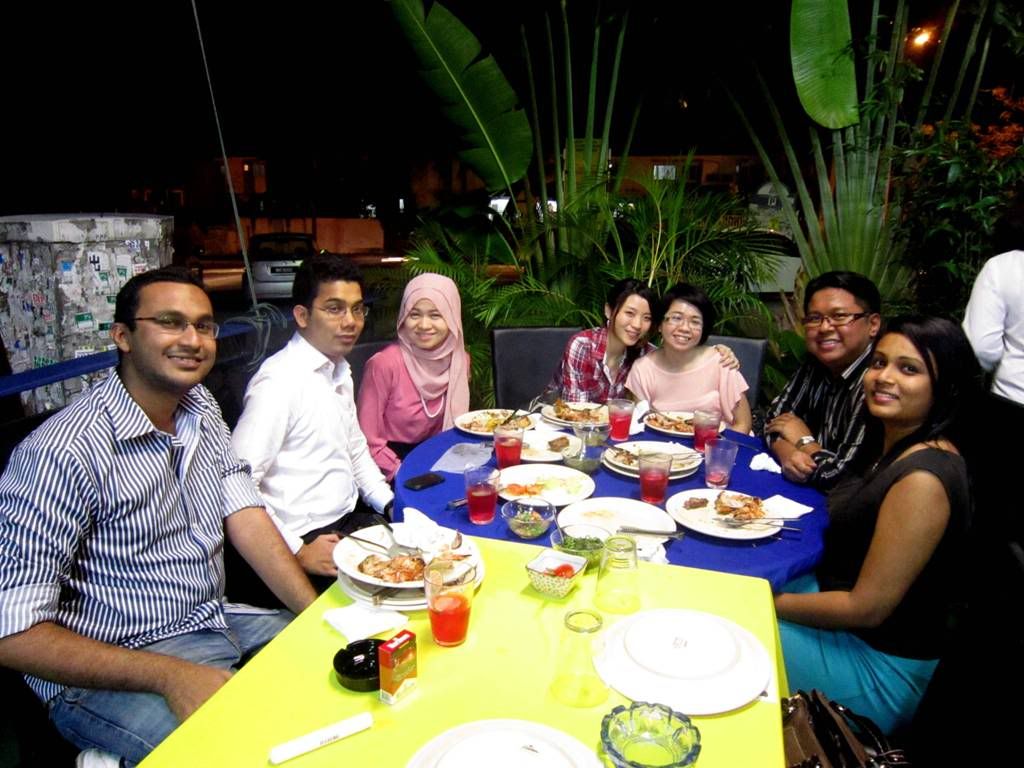 I'm definitely going here again.
After the totally awesome buffet, we planned to go to a place which is secluded, cozy, private and a place where we could make a lot of noise. We couldn't find such a place. So, we headed over to a quiet kopitiam nearby and chose a secluded corner to play Cranium. We caused quite a havoc over there until early morning. We spent the whole night laughing our heads off having fun. Thank you guys, hope to catch up with you guys soon!
Since it is the second day of raya today and it's Malaysia's Independence Day, I would just like to wish a Happy Merdeka Day to all Malaysians. What I love about Malaysia? The people, the food, the gorgeous beaches and islands and did I mention, the food? Yes, I love Malaysian food and also the fact that you can get any type of food in Malaysia. Thank you Malaysia. I love you.