Working out our Craniums
5:15:00 PM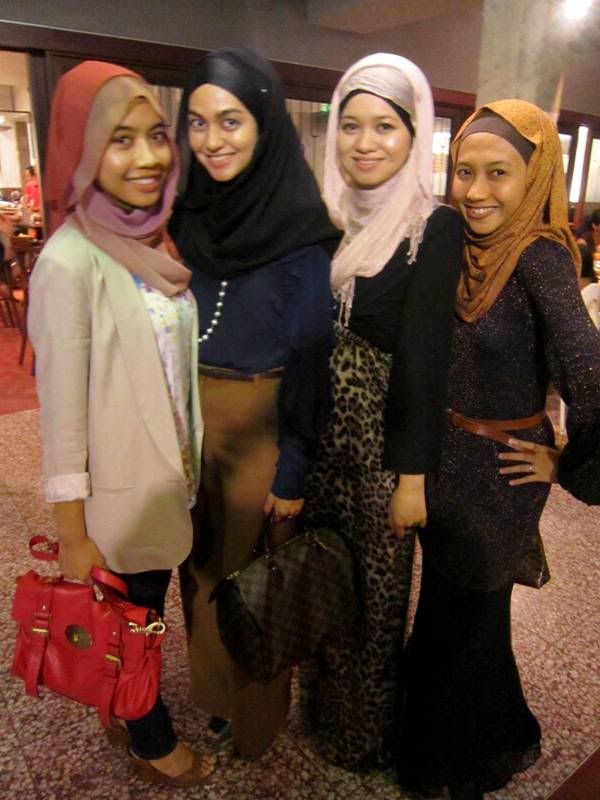 Met up with a few friends of mine plus partners last Saturday night after
meeting James of La Mode Outre
. We had dinner at La Risata Damansara. It's an Italian restaurant and the food was simply,
mamma mia~~
.
For appetizers, we ordered the house specialty,
zuppa di pesce
. It is perfect for seafood lovers as its a 'huge serving of prawn, squid, mussel, clam & fish in a rich tomato sauce with garlic, chilli and parsley'. We ordered half portion and it was enough for all of us.
For main course, I ordered the
Stinco D'Agnello
, 'wood fired oven braised lamb shank in a rosemary sauce on a bed of mashed potato'.
Dessert was a problem. We ordered the
Torta di Cioccolato
, a flourless dark chocolate cake with a melting chocolate centre served with vanilla ice cream, but it was sold out. So we ordered tiramisu and it was sold out too. The place was packed and we were lucky Hasanah came early to get a table because it was really full house that night. Hasanah suggested La Risata solely because she wanted the flourless chocolate cake. I've tried it before at La Risata Ampang and yes it is very scrumptious. So we were disappointed when the dessert was sold out. In the end we ordered
crema catalana napoletana
and panettone bread and butter pudding. Nothing to shout about though.
Cranium is a
great
party game and it's tag line "The game for your whole brain" is so true. I've played Cranium once before with Shai during Shai's
berinai
ceremony so I was very excited to play this game again. It's really one of the most entertaining games I've played so far. Basically, Cranium combines general knowledge questions with a little bit of Charades, Pictionary and other games although with a few twists. Imagine having to hum tunes for your team to guess the song; act as a puppeteer and 'move' your puppet team-mate; having to sculpt objects using play-doh; and so on, all in one game. This keeps the game interesting because the variety and randomness of the activities leaves you not knowing what you have to do next for each round.
Then we also have to literally act out characters in movies/tv series which was so hard. One of the things that I had to do was to sculpt 'heelys'.. I didn't even know what heelys was until one of the guys told me but it was so hard to sculpt it, although the boys had to sculpt a 'food processor'. Haha that one was a killer. We also had to draw events or items with our eyes closed.

I didn't take many pictures because I was totally absorbed in the game. It was boys v girls that night and since everyone was pretty competitive, we wanted to win it! We didn't realize it was so late when we finished because everyone was so hyper and involved. It was great because everyone participated and no one was left out or felt bored. The game was made better with the great company.

I really would like to have my own Cranium, but I was told that they don't sell it here. I really really want it! Can't wait for the rematch! Grrrr...

Have you guys played Cranium? What's your favourite board games and any recommendations?