Tribal Tissues of a Makcik
12:42:00 AM
Today was just a lazy and pretty uneventful sunny Saturday. So I decided to wear my lazy tribal blouse from Poplook since its airy and super comfy. I also wore Yadotsa's spiky bangle, just because. Did I mention that I feel so lazy today? Sorry for the lazy mode, but I've been extremely busy with work and other things that I feel drained out and tired. Hence, the laziness to wear contacts and I just wore my glasses instead. I think I look like a
kepoh makcik
when i wear my glasses. In fact, recently one of my friends, Anwar, mentioned that I looked like one. ;p Pfft.
Anyway, here are some of the pics taken earlier today.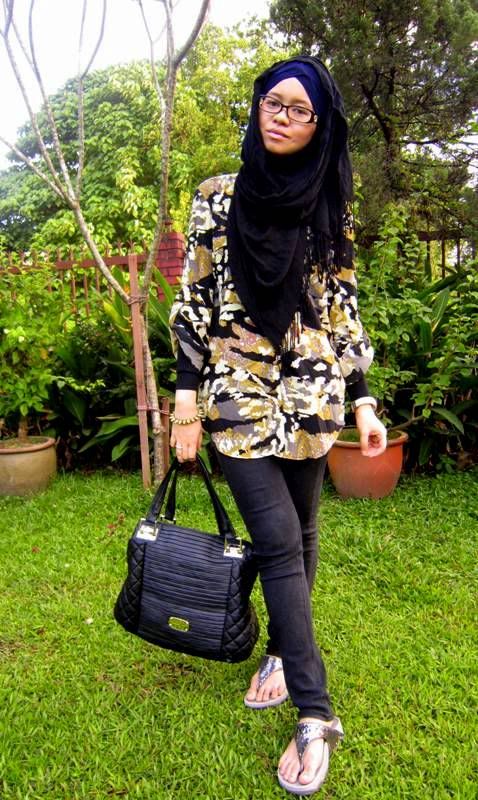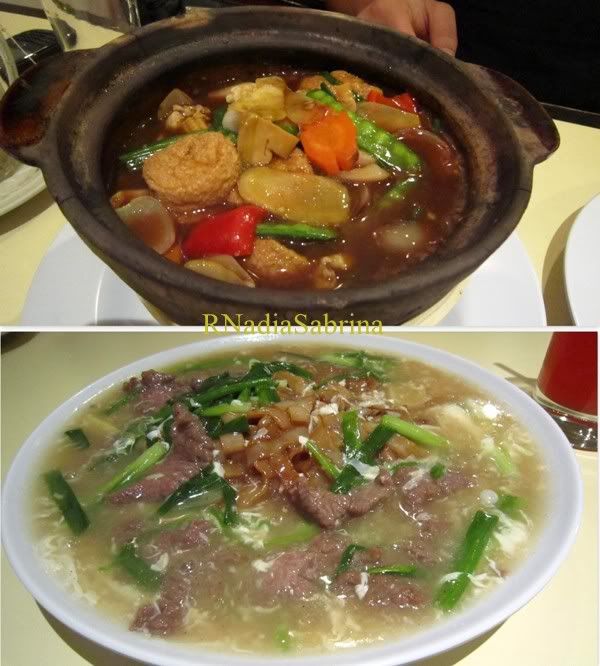 Claypot Bean Curd with Chicken Meat & Kueyteow with Beef and Ginger at Cozy House Ampang park. Yummayh!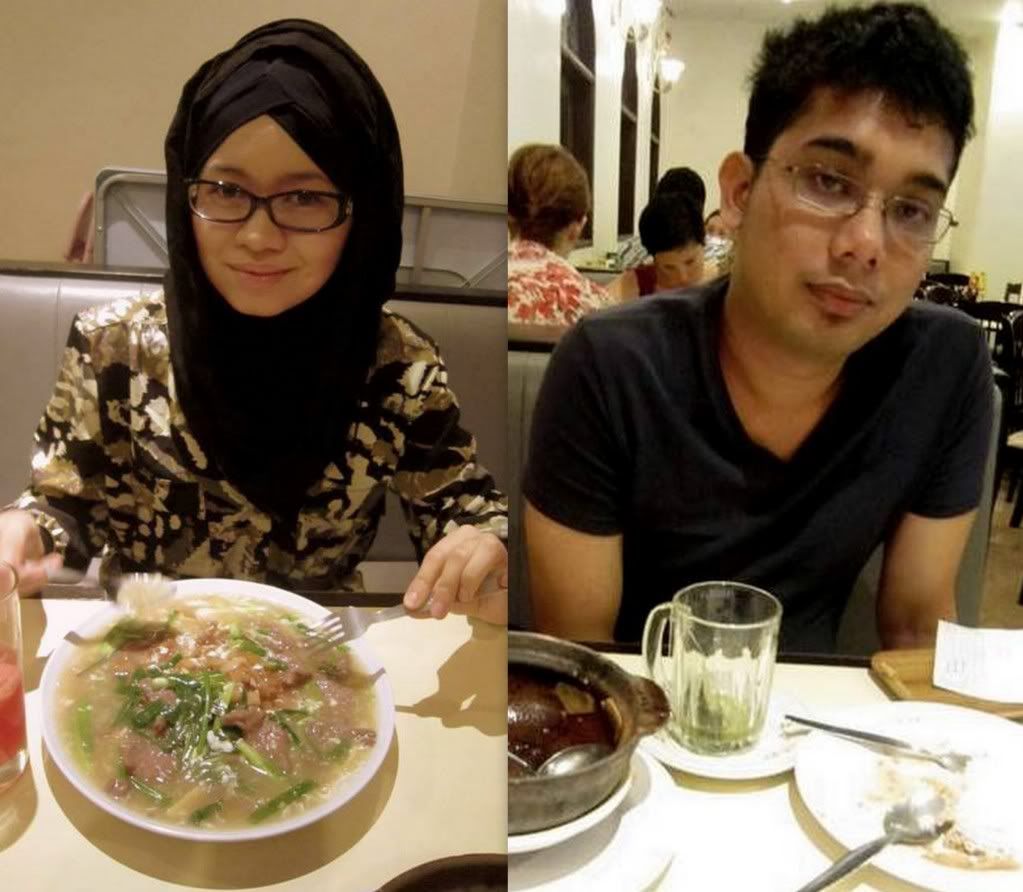 Looking at this picture of my husband reminds me of Jewel's song Foolish Games,
'You're always the mysterious one with,
dark eyes and careless hair,
you were fashionably sensitive but too cool to care'
Just because.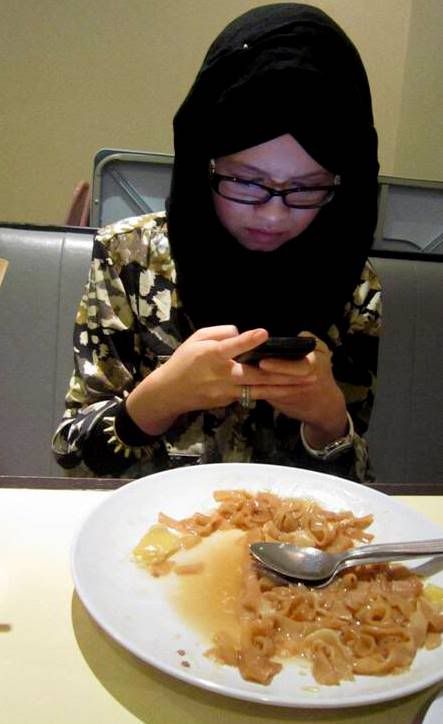 Caught tweeting.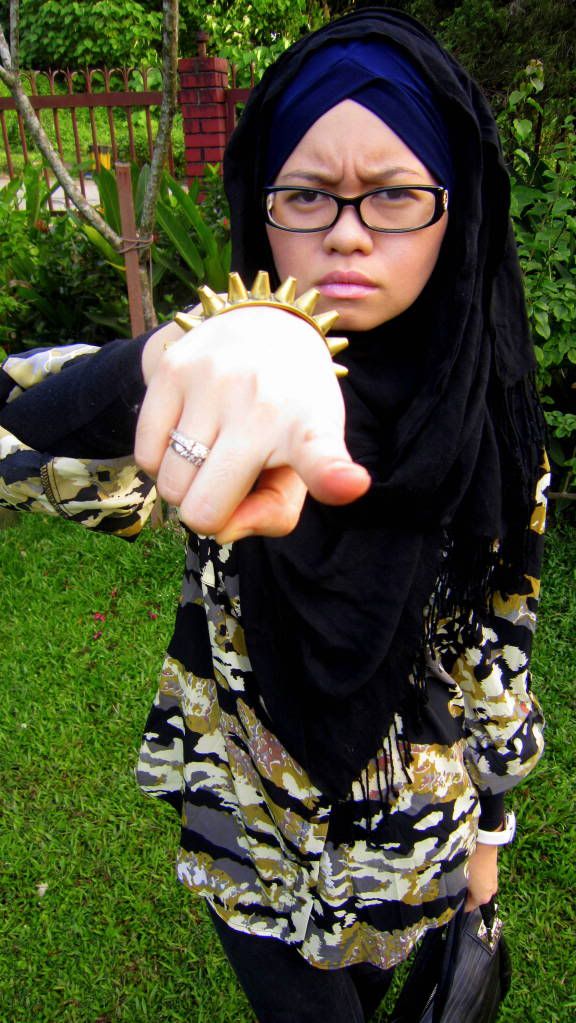 Don't mess with these spikes!
I told you I look like a makcik today (in actual fact I'm not only a makcik, I'm already a granny because I have relatives who are actually my grandchildren.. Don't ask how and why, it's complicated).Well, I'm convinced I look and feel like an aunt.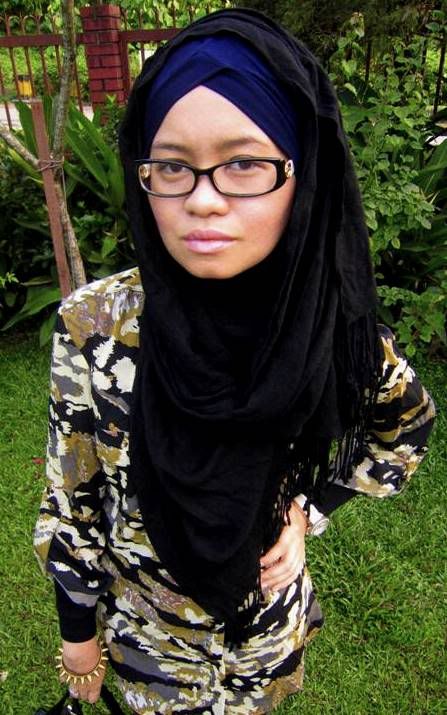 Final pose:
cekak pinggang si makcik
(the Auntie's Hands on Hips)