Fashion showcase of Alia Bastamam & Pu3
11:45:00 PM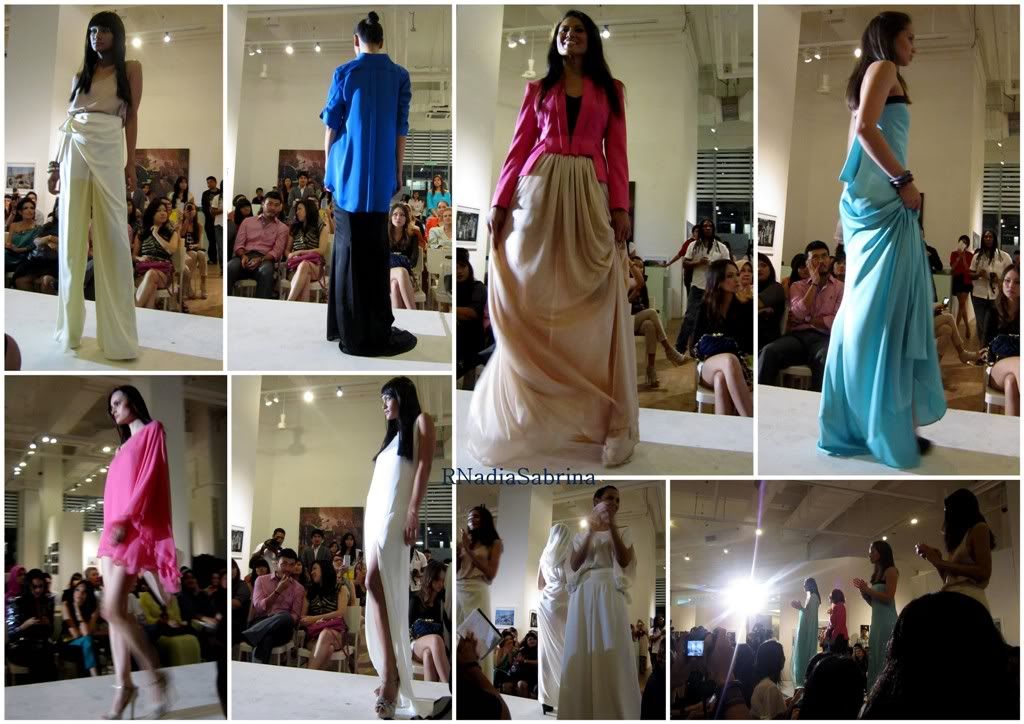 Alia Bastamam
's debut fashion show was held last Wednesday at White Box, Map KL in Solaris Dutamas in conjunction with KL International Photo Awards 2011 in support of Anti Slavery International. My cousin Cho (Azalea Ramli of
Pu3
), invited me to the event the week before since Pu3 will also be showcasing their Pre-Fall 2011 collection as special guest designer at the event. In between the hectic week, I was glad that I managed to drop by for the event as it was held nearby my office.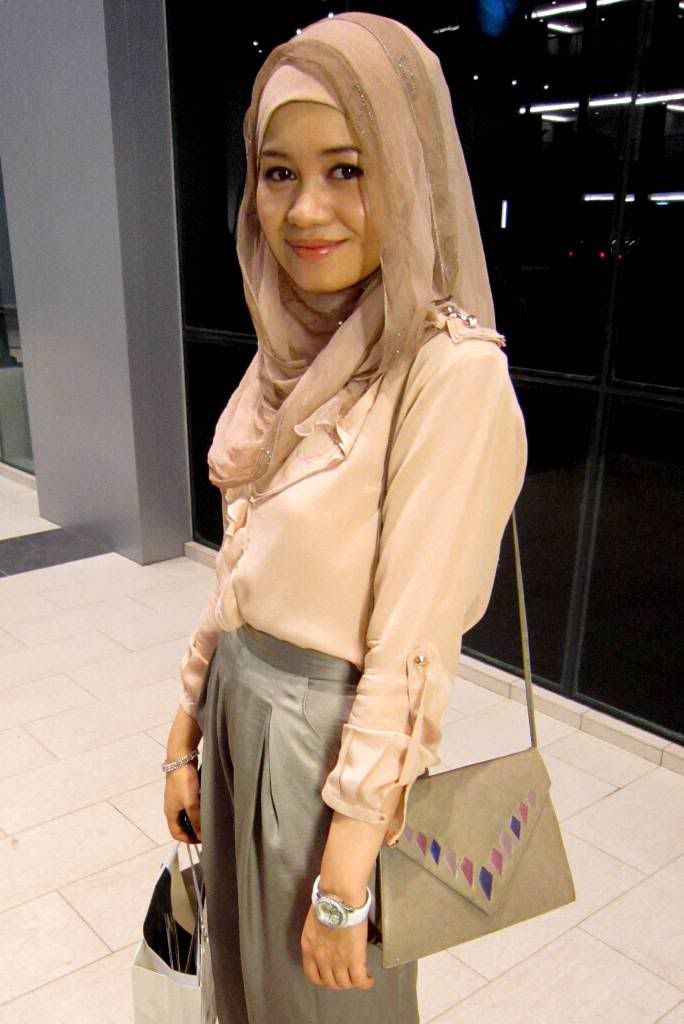 As I came from the office, my attire was semi-formal. I wore one of my favourite Pu3 blouses. I was just glad that I could attend and wasn't busy with work that night. The fashion show finally started around 9.30pm and by that time the place was full and the crowd was eager to view the show.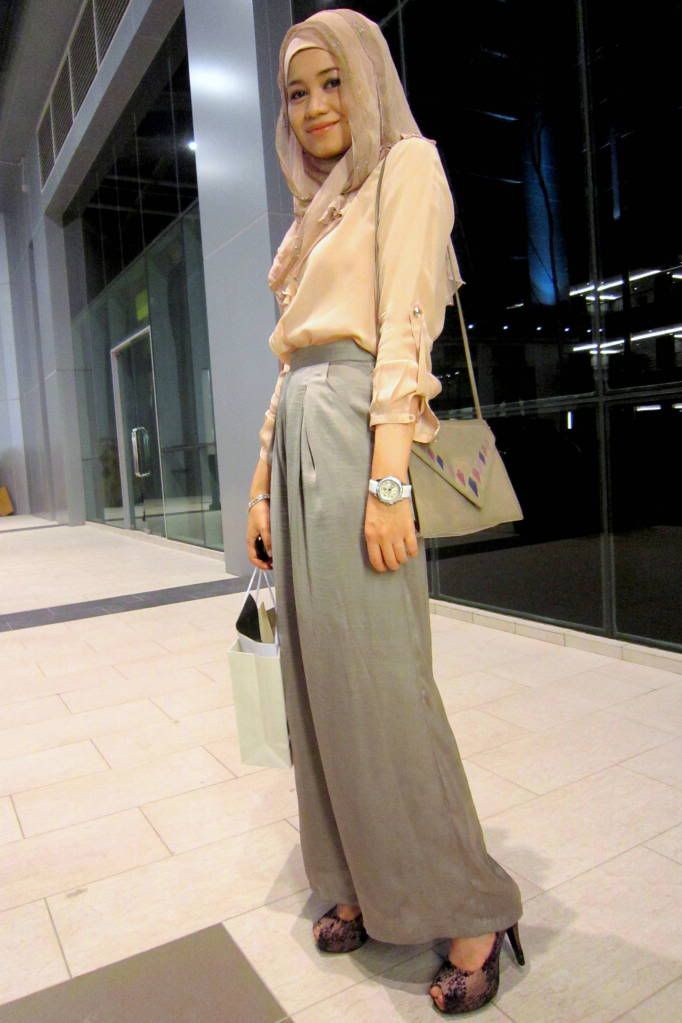 What I wore for the event: Pu3 blouse, with Maysaa wide-legged pants and my mum's vintage handbag and Rebeca Sanver heels. Can't remember the last time I wore heels. I was tempted and couldn't resist it! I didn't wear it for long though (because I couldn't and shouldn't).

Pu3's upcoming collection is edgy, funky and darker in tone compared to the previous collection which focused on nude, peach, pink and pastel colours. I liked some of the pieces and can't wait for the new collection to come out. I always admire Pu3's ability to display a certain funkiness and edginess in their minimalistic and modern style. It isn't over-stated.

Alia Bastamam's collection (first picture at the top ) was soft and extremely feminine. She used sheer and soft materials which are flowy and smooth. I like the white pants in the first picture. I also like the blue shirt which was paired with a black maxi skirt and also the hot pink structured jacket worn with a pleated maxi skirt. Lovely!
For clearer and better pictures of the event, check out my cousin's post on the event at
Miasuraya
. My camera's lighting wasn't adjusted properly and I couldn't really take nice pictures of the event because my seat wasn't that strategic. I took quite a few shots of the looks and pieces that I liked but most of it didn't turn out so well so I can't share it here.
My twin cousins, Cho & Min of Pu3. Congratulations on the fashion show you two! Check out May's issue of GLAM as they're on the cover this month. :)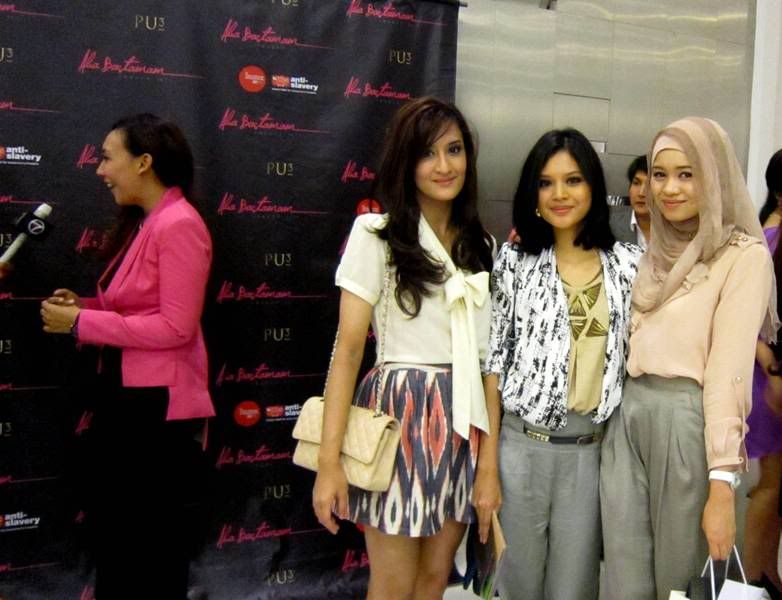 Me with the ever so stylish Alia Alizar of Yadotsa and Farahana Azmin. That is Alia Bastamam at the back, busy being interviewed.
Such a lively character on stage.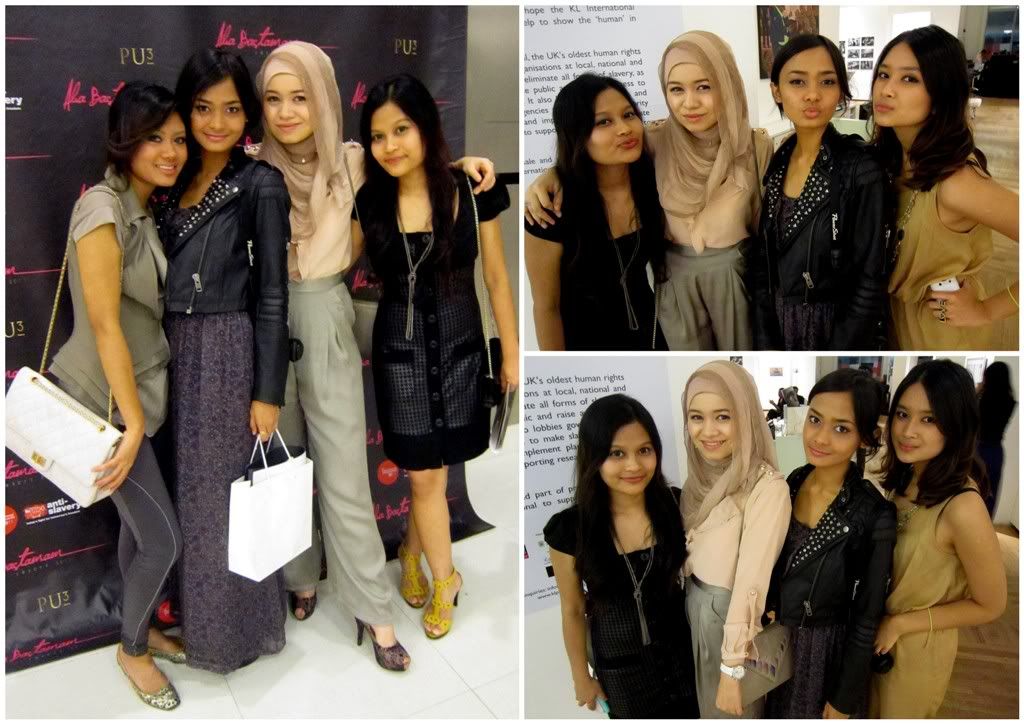 Me with my cousins, Cho, Amira and Faralisa and with my sistah Sarah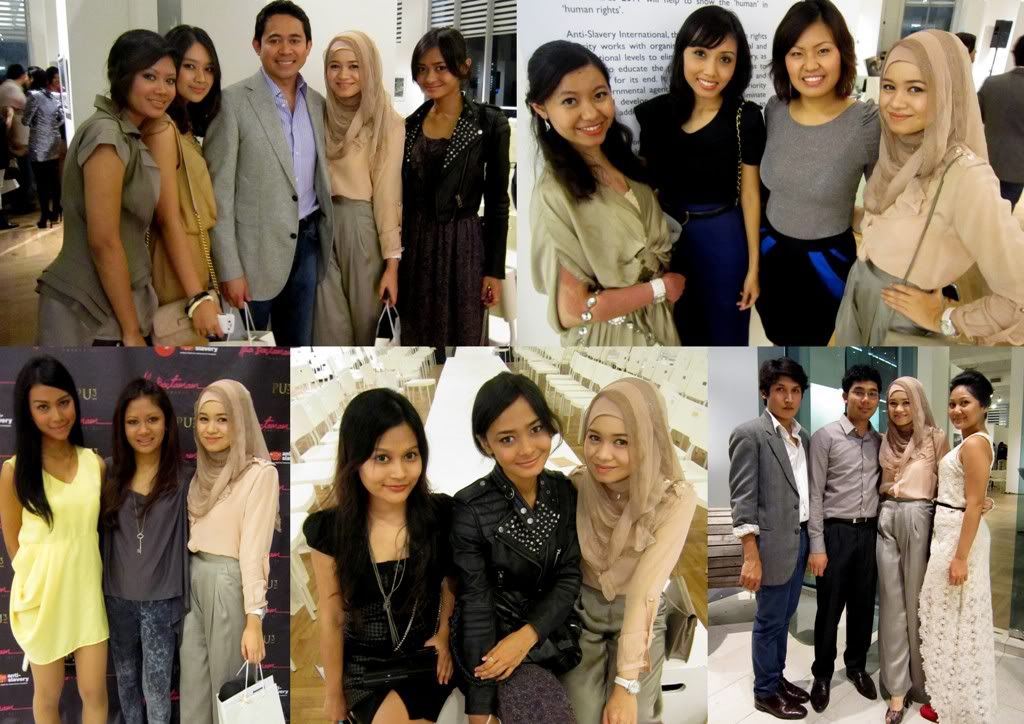 Pictures with some of the other people who were there. Lop Ramelle, Nurul al Khaired, Idi Najeem aka Jimmy and Shareen Sophia.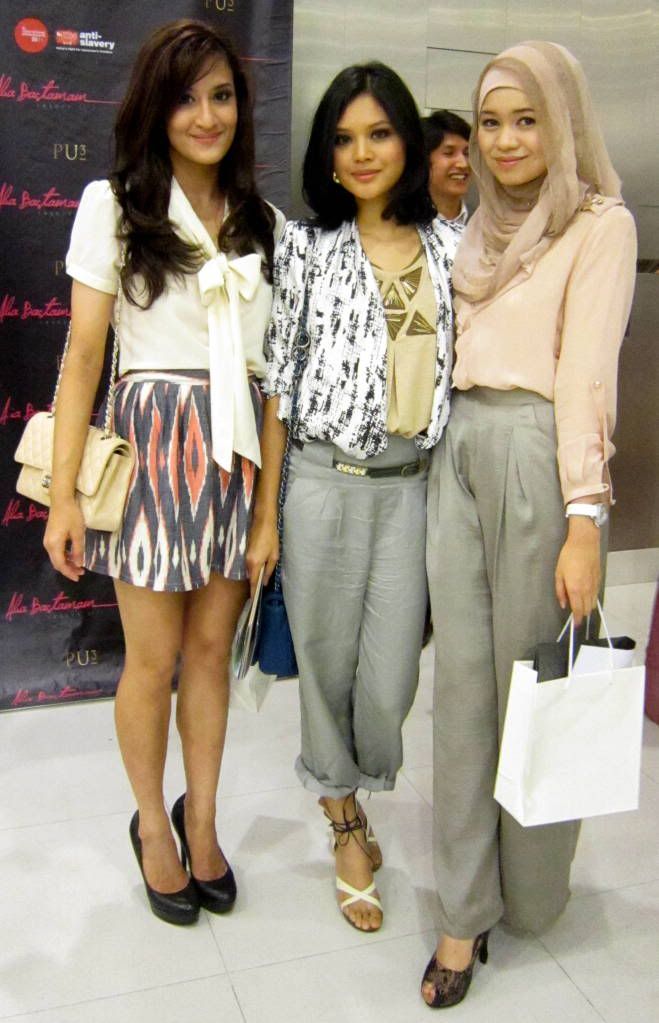 With Fars and Alia again that night. I just love what they are wearing. Very fashionable and stylish, right?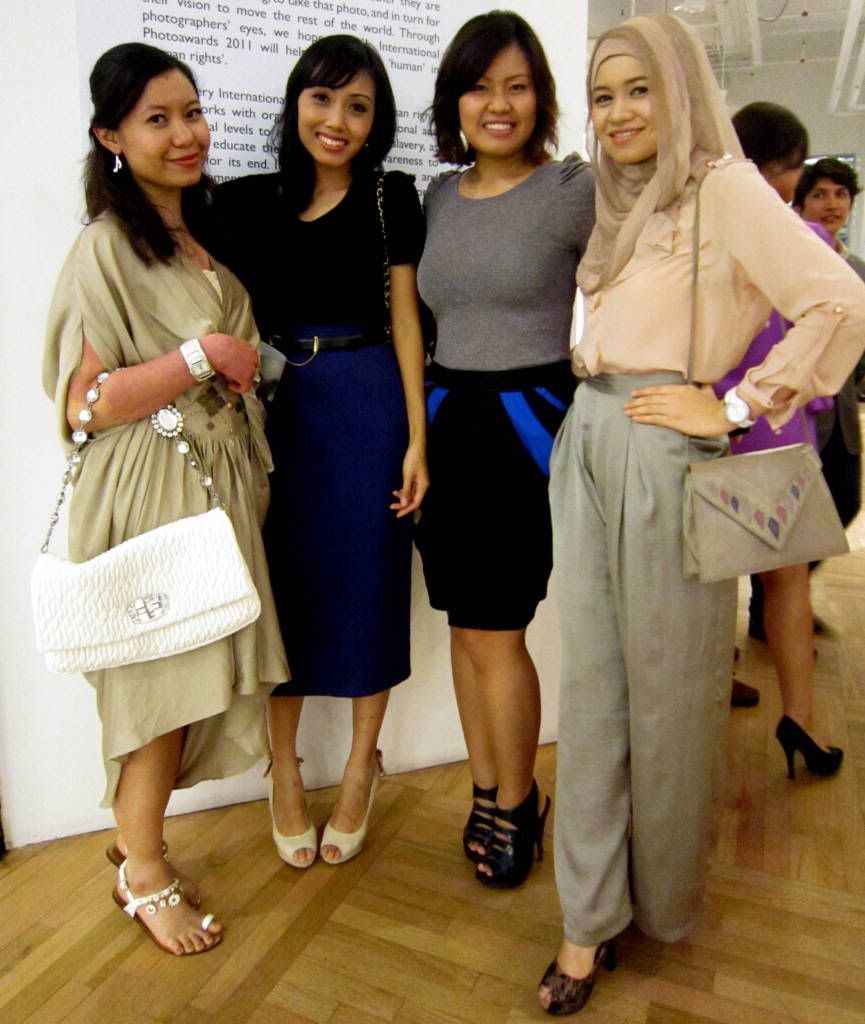 With Satira Diana, Shasa Aziz and Pial Khadilla.

It's a really small world, after all (I keep reiterating this every time). I knew them separately but it turns out they all knew each other. 1.I knew Shasa from primary school, we were classmates from standard 1 to 4 and after so many years, I bumped into her in London two years ago with Farahana. 2.When I was 16, I hung out with Satira and Ruzana and we had fun singing at Satira's house. I specially recall rehearsing the song Got to Give it Up - Aaliyah. Those were the days :) 3.I was acquainted with Pial through Cho and later, Hasanah. I last hung out with her after watching the theatre Terima Kasih Cinta.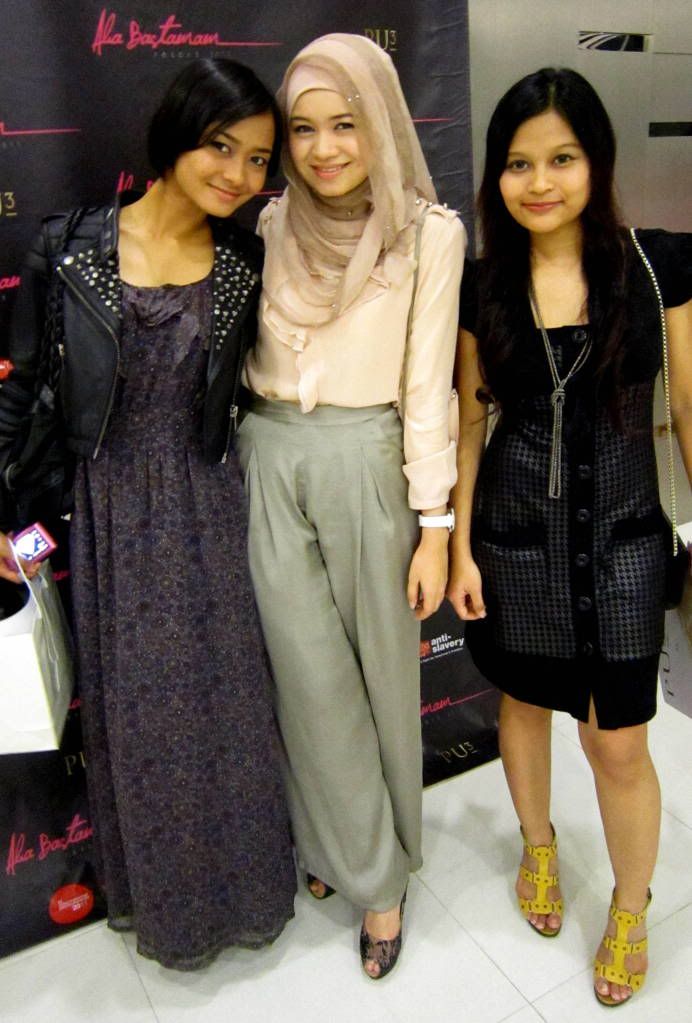 Final picture with Amira and Sarah before we went our separate ways.
Just love the detailing on the blouse, especially the buttons on the shoulders and the soft chiffon non-symmetrical frills at the front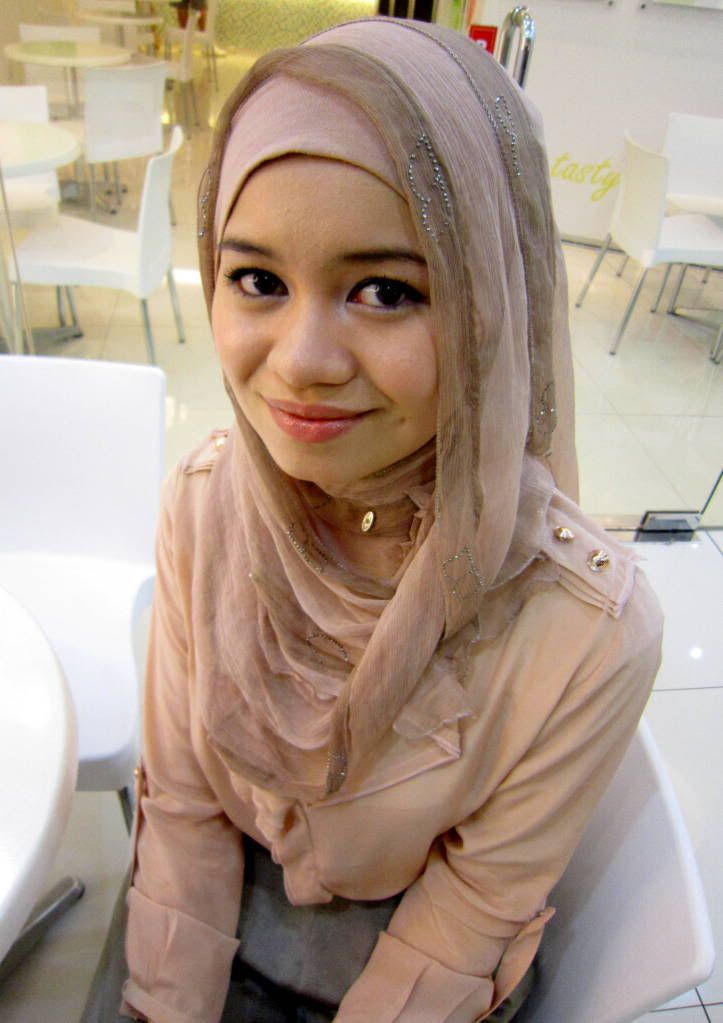 Tired and done for the night. Congratulations on the successful launch Alia Bastamam, and to everyone involved.
p/s: Can you spot jimmy? He's almost in every picture.