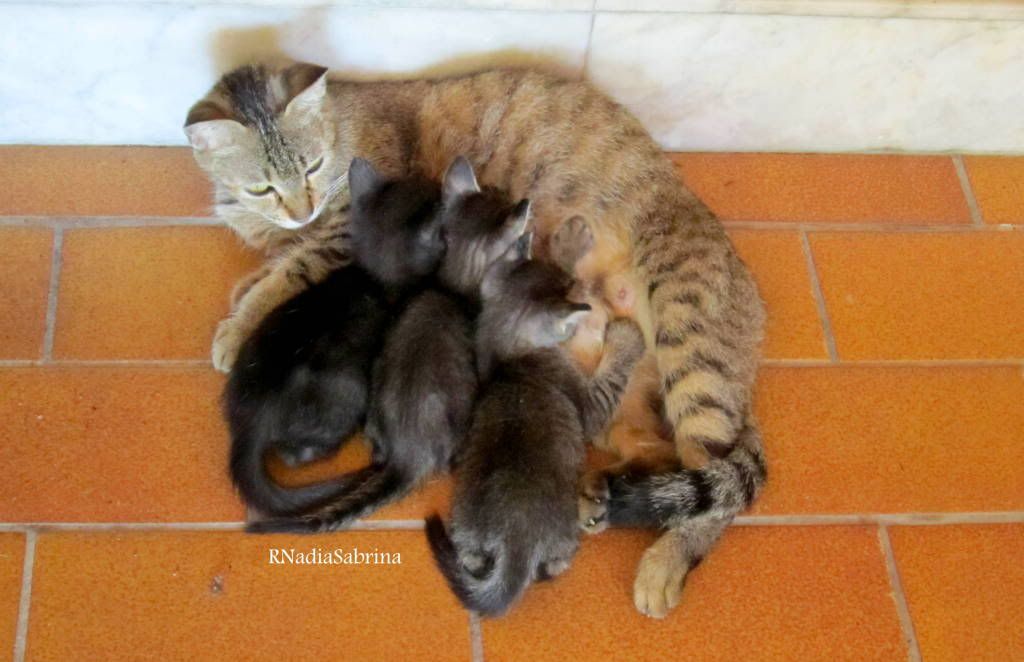 I took this heartwarming picture of a mama cat and her kittens in front of my house.

We have just found out that one of my close relative has been diagnosed with acute leukemia. I am very saddened to hear the news. In fact all of us family members are still very shocked to hear it. She was admitted because of suspected dengue and they found out that she was suffering from a worse condition. She is undergoing chemotherapy now. She is still so young and has 7 very small kids that she can't see because of the chemo treatment in the hospital.
The news has made me think about the obvious.
Anything can happen in an instant
. Things happen when you least expect it.
She is one of the strongest person that I know. Juggling being a mother to seven little kids and work is not an easy task. God will not test someone beyond their limits. So I hope and pray that she stays strong and I am positive that she will overcome this test. God-willing.