Knot Me Not, Don't Leave it to Naught
11:37:00 PM
Today is officially the start of the Chinese New Year holidays. My husband and I had a wacky idea to plan a last-minute holiday, but I now realize that last-minute getaways, especially during public holidays, is a no go. I didn't want to let the holidays go to waste, so I figured we could just
jalan-jalan
in KL.
Anyways, a friend of mine had planned to meet up today with five other friends to discuss her upcoming engagement. Because of my scuppered getaway plans, I was looking forward to this since I haven't met some of them in a while. I was all set and ready to go (practically I was already in the car just about to go off and meet them), when suddenly I was informed at the very last minute that none of the girls could make it because of their last minute circumstances. Unfortunate, no? Anyways, the meet-up had to be rescheduled and with everyone's busy schedule, I don't know when that is going to happen.
Today, I wore my mum's top, which was bespoked. I paired it with a Topshop cardigan and harem pants. I also wore a Pull and Bear knotted necklace which I really like.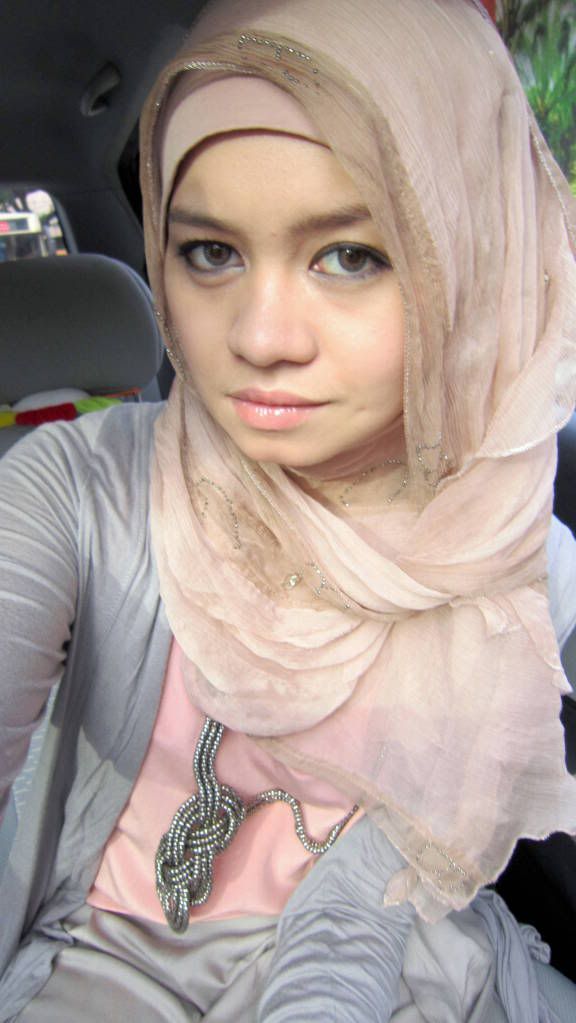 This is my unfortunate look. I was already in the car when I got the call saying the meet-up has been cancelled. So in between figuring out what to do and where to go, I went out of the car to take some pictures! Heehee.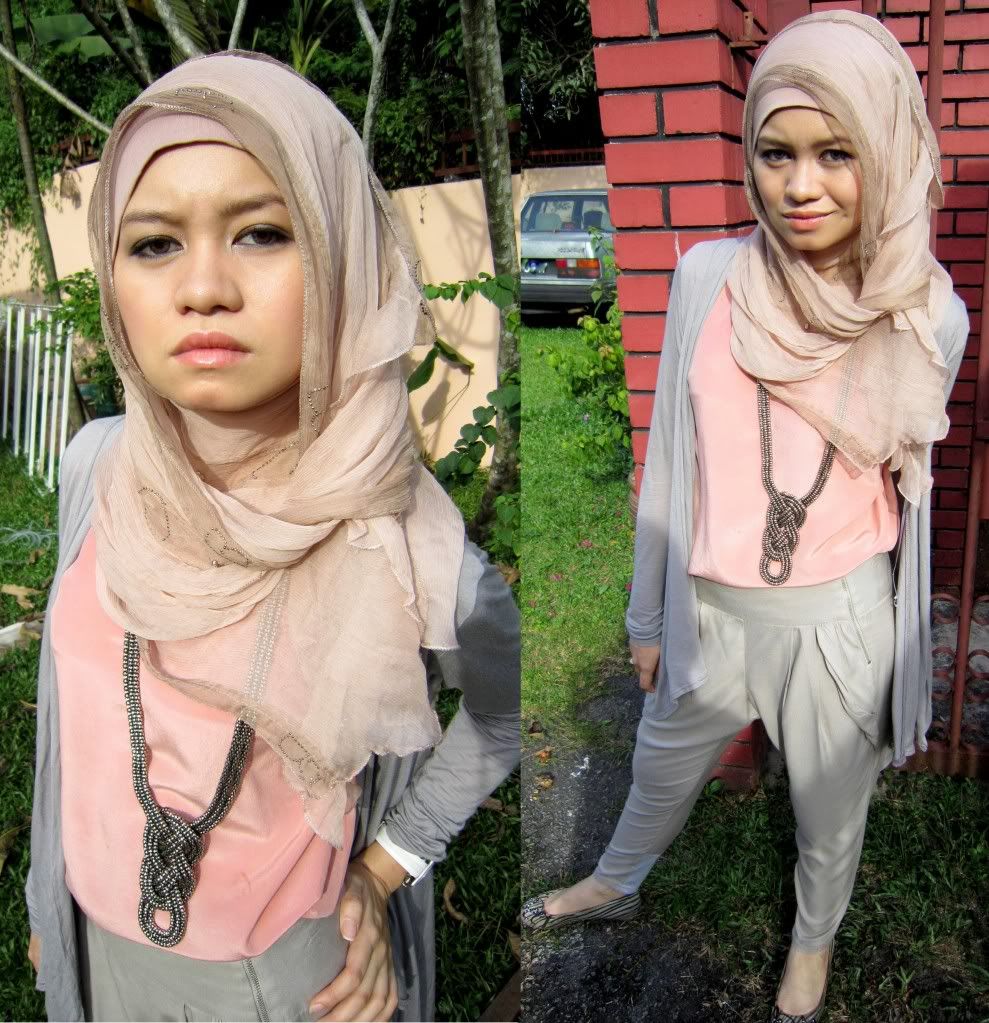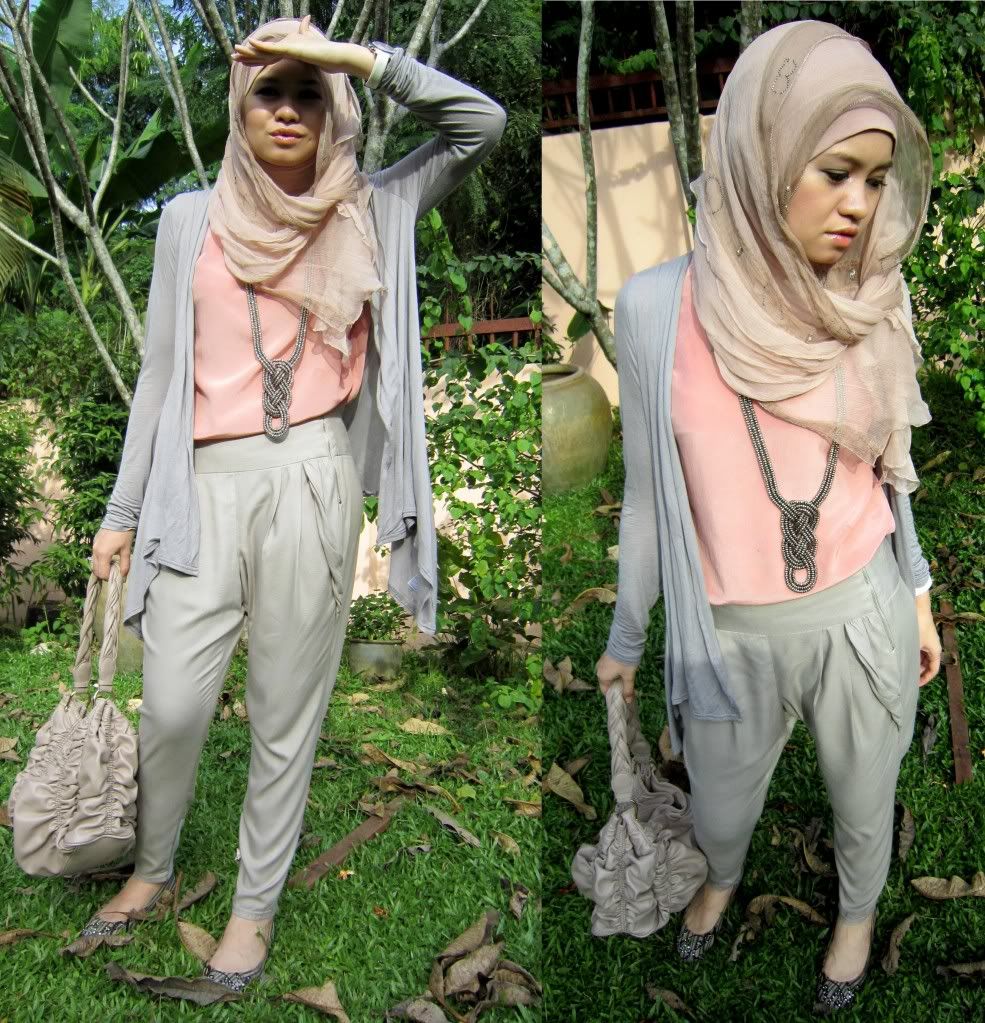 Anyways, we finally decided (after taking the pictures under the hot afternoon sun) not to let the day go to waste. I wanted to stretch my legs and plus my husband has also been wanting to buy shoes, so we decided to go to KLCC. We thought it would be a quieter place because of Chinese New Year (have you been to a shopping mall during Hari Raya? Yeah, that's what we expected it to be like) but it was full of people and there was even a lion dance performance at the centre court. So the place was really full of people, cramped and very noisy.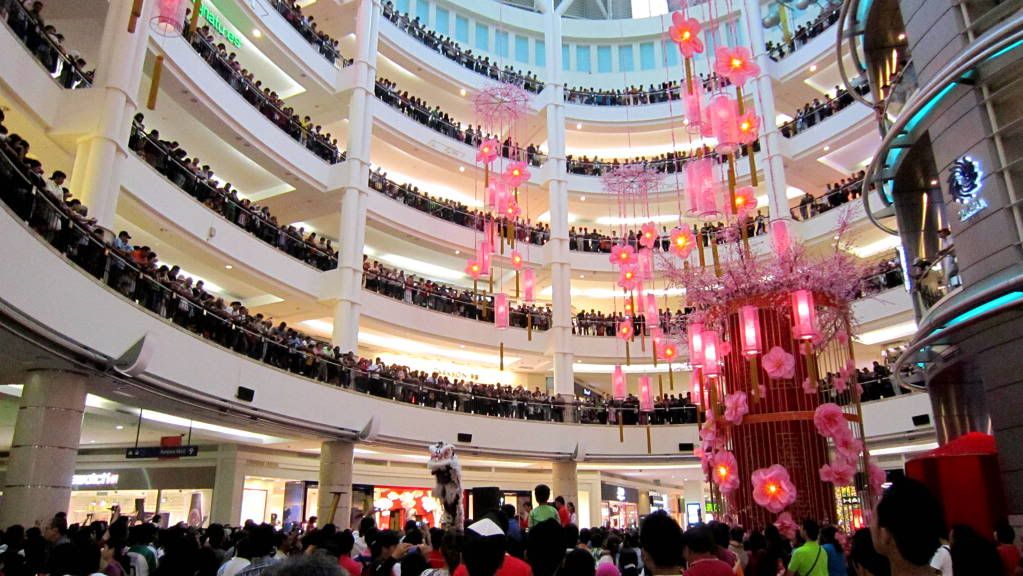 My husband wasn't the only one who bought new shoes. I bought new Fit Flops flip flops for myself. I started wearing Fit Flops since last year because of my health problems. I'm not sure if you guys know much about Fit Flops, but it is the most comfortable flip-flops/ slippers/ sandals I've ever worn in my entire life. It's even more comfortable than walking bare foot! I'm not joking. Fit Flops are designed to work certain parts of your body and tone up the muscles while you are walking.

It helps a lot with my pain management and I can now walk for hours without feeling pain in my legs. Its definitely worth buying even though the look is somewhat, uhm... unconventional. It took me a while to get used to the look because I used to wear high heels and recently I had no choice but to start wearing flats. I've never really worn flip flops before except to go to beaches. I've gotten used to wearing it now and I like the fact that it is so comfortable and practical. Anyways, they have several models and in different colours and the one I bought for myself was in white and gold.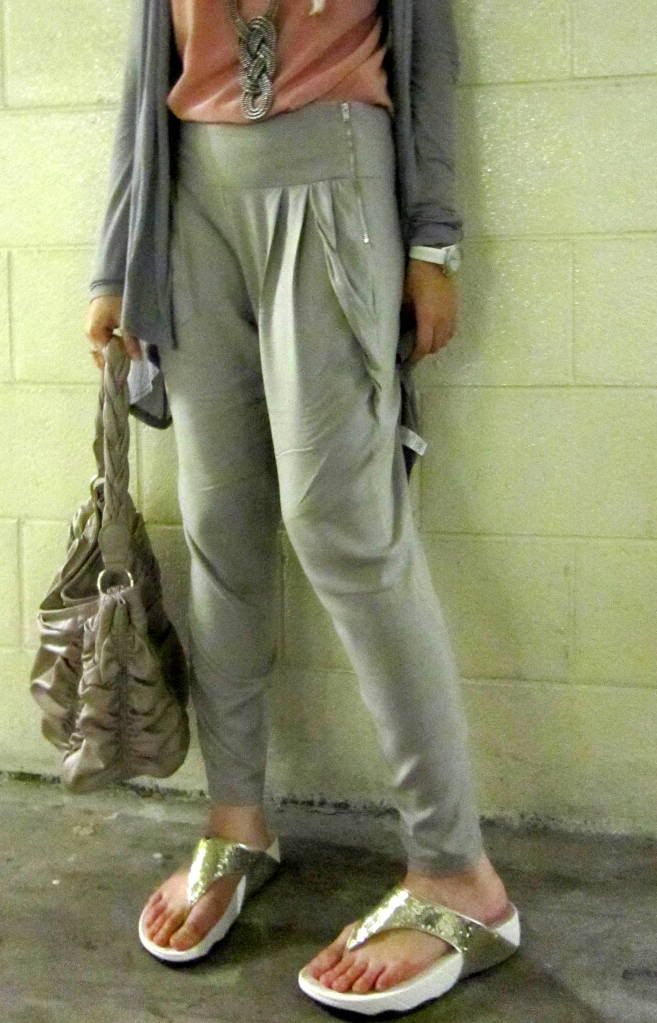 BELIEVE ME
, once you put on Fit Flops and try them, anything else you wear after that will never feel as comfy. It is worth every single sen of its slightly expensive price tag and as some one said, you can never put a price tag to your health. Besides, it doesn't look THAT bad, right?
I guess the moral of today's lesson is that life sometimes have different plans for you. Last minute emergencies may scupper your plans even though you plan early but
let not the knot of life leave you to naught and tie you down
. Hahaha. I sorta came up with that random stuff, but pretty deep eh? Oh, another moral is to never plan last-minute holidays on public holidays! Sometimes, you just have to go with the flow and plan for alternatives and you might just get something out of it (like new Fit Flops.. Hehe).
Until my next post.