Video : Live Performance : Cover of The Cranberries Zombie & Paramore That's What You Get
9:03:00 PM
It has been a while since my last post on
MUSIC.
Since I'll be performing together with SYB tomorrow night for Kuala Lumpur Young Lawyers Committee (KLYLC) Charity Night 2013 (more details at the end of this post), I think it is high time for me to share the story of last year's performance on my blog.
When I was invited to sing with a band consisting of lawyers in my husband's firm last year, they wanted to do something upbeat. I straight away thought of Zombie. Other than the music, I especially like the lyrics and the message behind the 1994 hit song. I remember pretending and imagining that I was singing this song in front of a large crowd with my cousins when I was about 10 or 11. So finally being able to perform Zombie with a live band in front of plus minus 700 people was like a dream come true.
And of course the Cranberries is also one of my all-time favourite bands since I was 10 years old. I wrote about my love for the Cranberries in one of my earlier posts in this blog
Music When I Was Younger : I
back in 2009.
I was nervous though. I have performed in front of large crowds before but usually I perform slow songs not rock songs. Plus, I was not actually well that day. I had morning sickness so my energy levels at that time was not normal. However, I remember we really had fun performing the song.
The KL Bar Young Lawyers Charity Night 2012 was held on 12 October 2012 (12.10.12) at Neverland, Jalan Kia Peng and featured performances by young lawyers competing to raise the most funds for charity.
The band name is called SYB. I don't know what it stands for. I sang Zombie by the Cranberries and That's What You Get by Paramore.
Our performance was our cry against war, violence, oppression and discrimination. We want it to stop. Peace! Spread love!
Above is the video of our cover of Zombie by the Cranberries by SYB featuring me for Young Lawyers Charity Night on 12th October 2012.
We had to do some sound checking at the beginning of the performance so the song starts at 2.0 minutes. Sorry for the quality of the video. It was taken by my brother from my Galaxy Note. A bunch of professional lawyers but amateur performers putting on a show for a good cause. It wasa lot of fun though.
Below is our cover for That's What You Get by Paramore.
That's what you get when you let your heart win. Whoa~ Our live cover.
Lawyers work extremely hard but they are a sporting bunch when they loosen up. The audience and atmosphere that night was simply electric!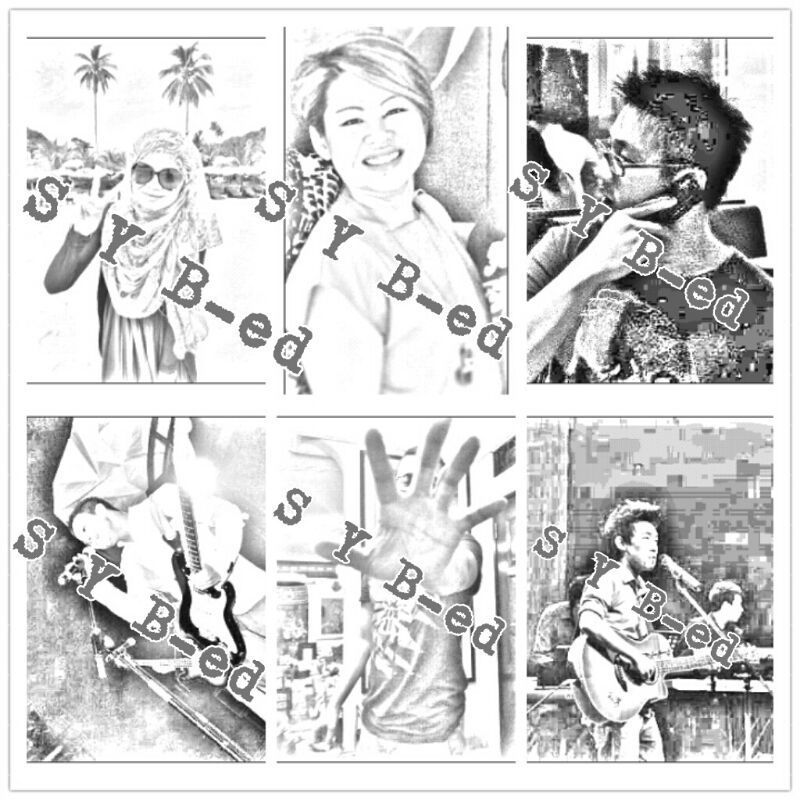 SYB cover photo by Abdullah Khubayb.
L-R : Me, Shelby Chin, Daniel Chun Hui, Ahmad Fadzly Gani, Abdullah Khubayb & Kendrick
Some photos from last year's event.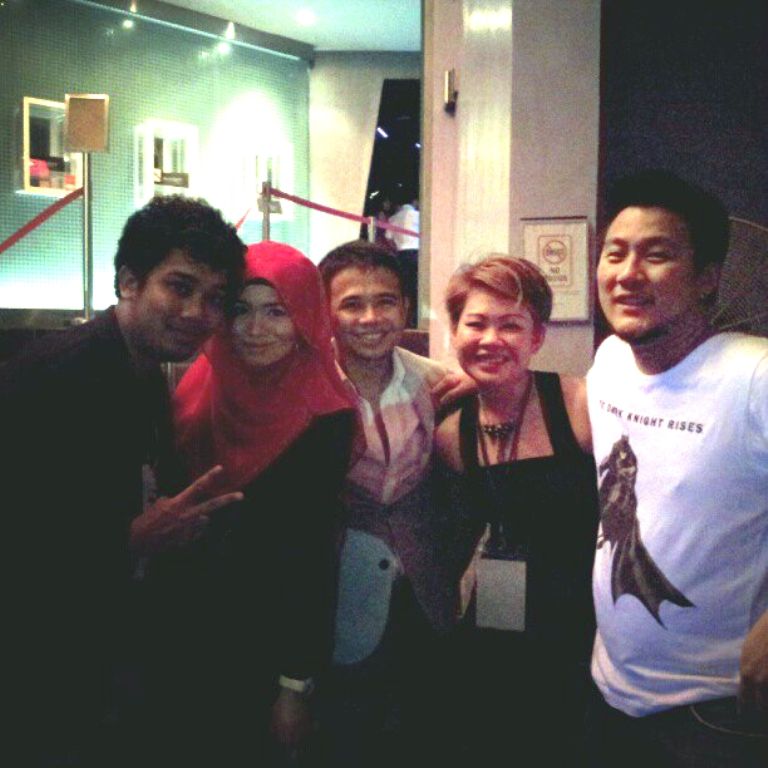 SYB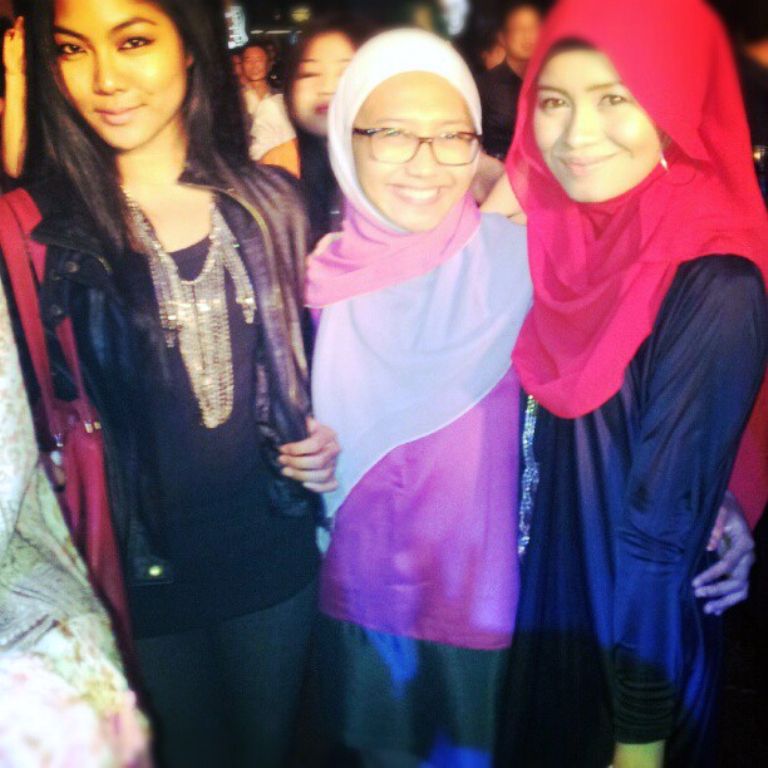 My BFFs who came and supported the nervous me. Ruzana Ibrahim & Fahima Salleh
My whole family and my closest friends who came and supported us. You all rock!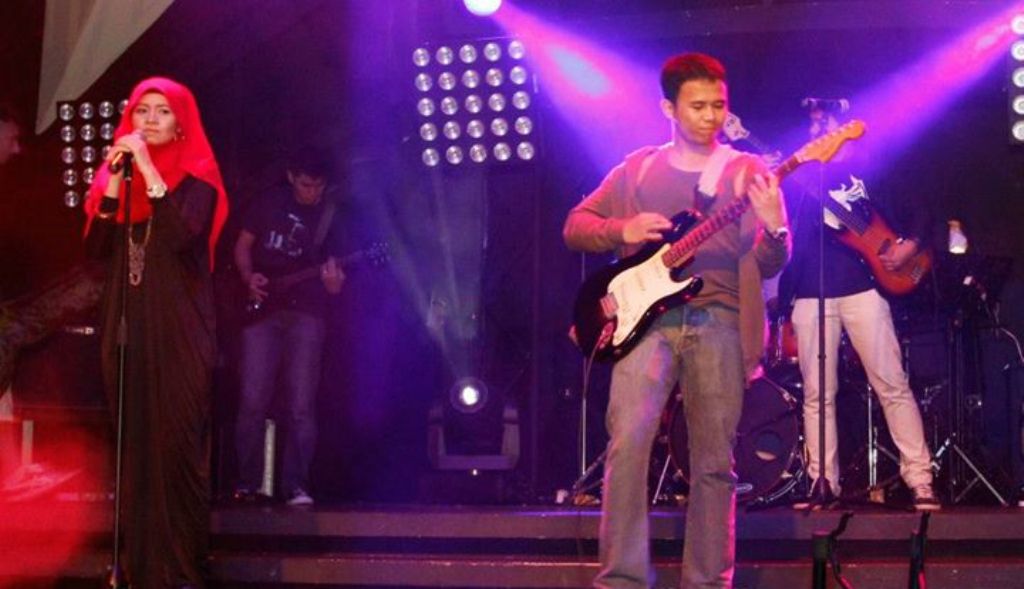 This year, we're performing again!! We are going to do 7 songs, God-willing. :) Wish us all the best!!
--------------------------------------------------------------------------------------------------------------
Here's some information on this year's event taken from the
KL BAR Website.
Tickets are reasonably priced at RM25 before the event and RM30 at the door. Kindly contact Melissa Dass at melissadass@klbar.org.my or 03-26920745 to purchase your tickets.
Introducing the Performers of the KLYLC Charity Night 2013
The KL Bar Young Lawyers Charity Night 2013 will be held on 28 June 2013 at The Stage@ Avenue K, and will feature performances by young lawyers competing to raise the most funds for charity.
We have 9 performers lined up to entertain you on Friday.
1. The Tangerines - Make way for the classics and all-time favourites...Skrine's THE TANGERINES will bring to you, for one night only, a medley of flavours and colours! Whether you were called to the Bar in the 60's, 80's or right up to the present day, The Tangerines will have something right up your alley! So put on your dancing shoes, get ready to snap your fingers and swing those hips to the charm and delight of The TANGERINES!!
2. Baro Lux - A light for years gone and past, A light for memories amassed, A light to chime and make anew, A light to shine and make it true. Tis the waltz through velvet night, That lends to loneliness delight.
3. Riry -The only female lawyer in her firm, she loves travelling and recently went to Bali alone and loves outdoor activities. Will be performing a medley of songs that are out of her comfort zone.
4. The SYB - The usual suspects of Dan, Fadz, Khubs, Shelbs and Breen are back! With maestro guitarist Ken to light the fire, SYB are all killer and no filler. Be prepared to be SYB-Ed!!!
5. Esther - She started singing at the age of 2 and took part in singing competitions at the age of 5. She loves performing especially singing because she can express her feelings through the lyrics and melody of the songs.
6. Danial & Haqq - Danial & Haqq are a Malaysian duo consisting of Muhd Danial bin Mohd Nizam (Vocals) and Abdul Haqq bin Abdul Razak (Guitar God). Coming from very divergent music paths, with Danial from a Jazz Ballad background and Haqq sampling various influences including progressive rock and alternative rock, it's a surprise that they have managed to find a common theme in their music.
7. The Democratic Donuts - The Democratic Donuts are sweet, delicious, magical pastries, who'd like to share some of that love and sugar with you. The six are Blueberry Gem Dee, Glazed Munchkin Witter, Maple Frosted Alex, Cinnamon Puff Zaf, Chocolate Ice Jon and Caramel Crust Jason
8. Viva La France - She is a Quantity Surveyor (QS) turned lawyer. When she was a kid, she had always had the passion to fight for justice. She also always enjoyed problem solving as well as persuasive writing and argument. In her 10 years practicing as a QS, she had helped many clients in finding solutions to their difficult situations. After doing that for 10 years she decided that law is the best way to contribute and make a difference. Being a lawyer allows her to use logic and problem-solving skills in an exciting and intellectually stimulating way. She is in her 7th year of practice, and she loves the intellectual challenge, competition and variety of people and situations she faces every day as a lawyer.
9. W.I.S. (Worst Idea Surely) - "Imagine trying to make monkeys and gorillas dance seductively. That's us and that is why it is the Worst Idea Surely!"
------------------------------------------------------------------------------------------------------------------------------------