Rainbow Colours to Make You Smile : Photoshoot
5:47:00 PM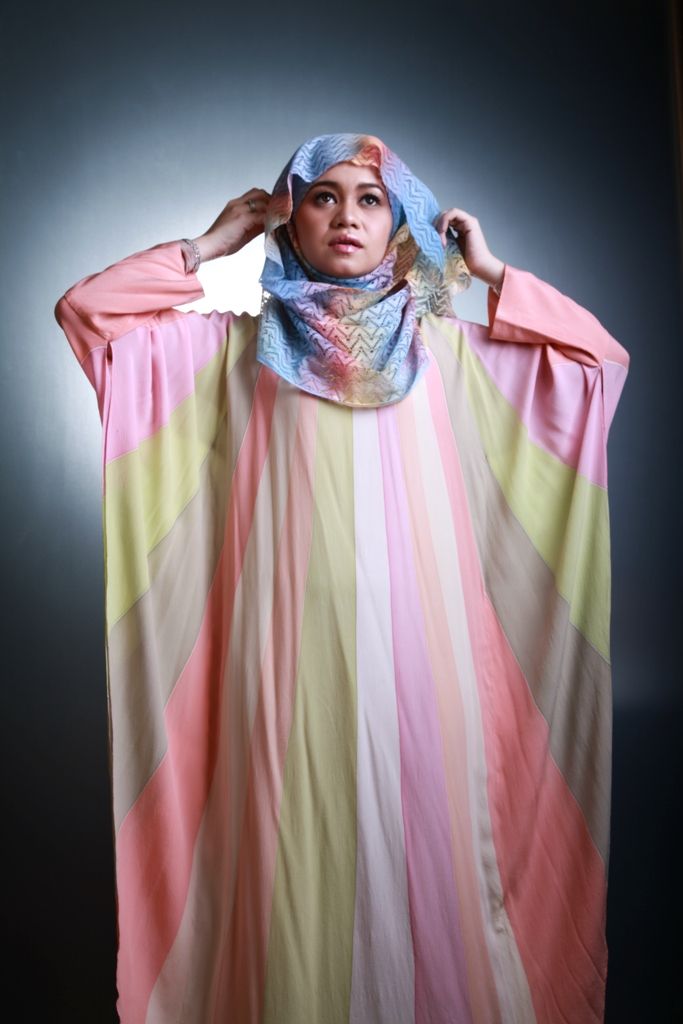 Candid shot while adjusting my shawl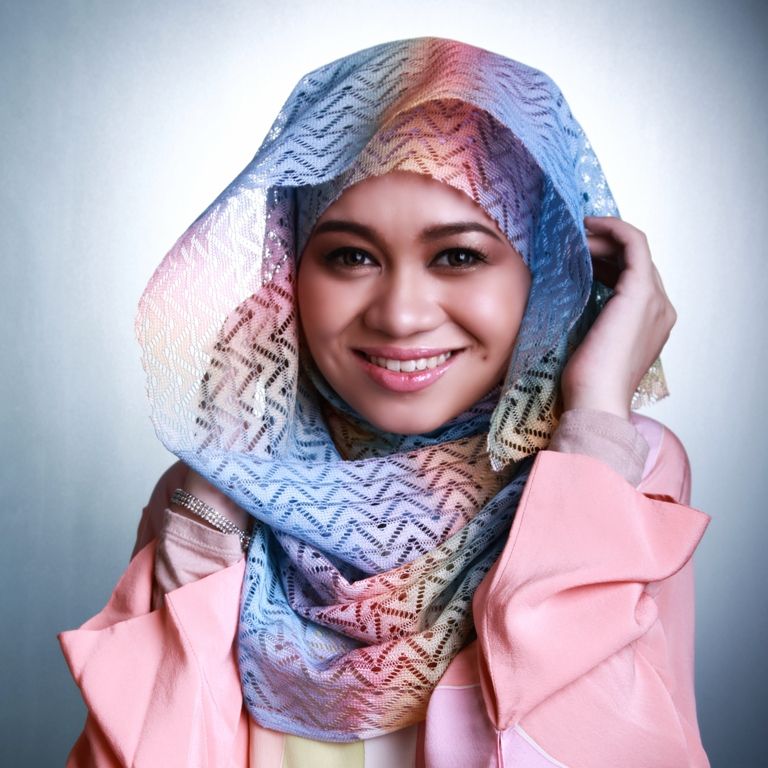 Back in March 2013, I was invited to become a model for
I Love Tudung
's first photoshoot. I modeled
Lala Love
's first collection.
Mind you, I'm no professional model, I only agreed to help out to support my cousin. In the beginning I was quite awkward, I hadn't been out very much and I was still adjusting. I was also very nervous and uncomfortable in front of the camera. To make matters worse, I suddenly had fever and flu the day before and my eyes were all teared up because of the flu.
The photoshoot took one whole day, from 7 a.m. in the morning til around 10 p.m.! Yes, it was that long! as we had a lot of different shawls to shoot. Prior to the photoshoot, I did not do any activity that required any energy for a very, very long time so it was very tiring and challenging, with the fever and all. I only started getting more comfortable when I was modelling this Pelangi Lace shawl, so that's why this shawl gets a special mention. Something about the rainbow colours made me feel all smiley.
In the end, the photoshoot turned out really well, my cousin and I had a lot of fun playing around and getting the shawl to fly all over the place "artistically".
I wore one of my fav
batik
kaftan I bought at Kompleks Kraftangan Jalan Conlay in 2009. See my earlier post
Reflections of Raya 2010 : 3.
Yes, I am the type of person, when I like that particular piece of clothing, I'll wear it again and again, countless times. :)
So here's to all the little things that make you smile :) Smiling is a charity, so spread them smiles! *big smiles* Love and light to all of you!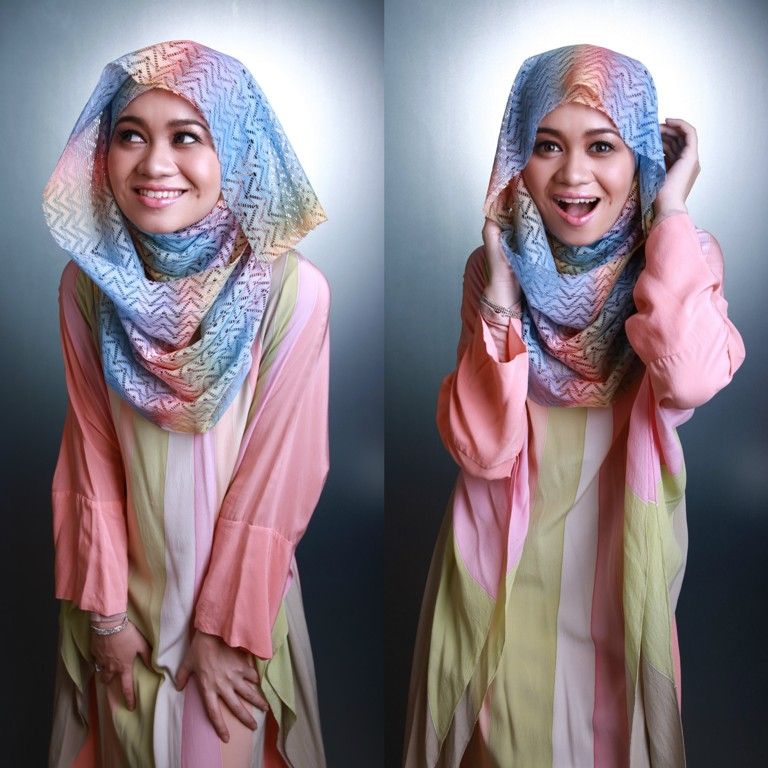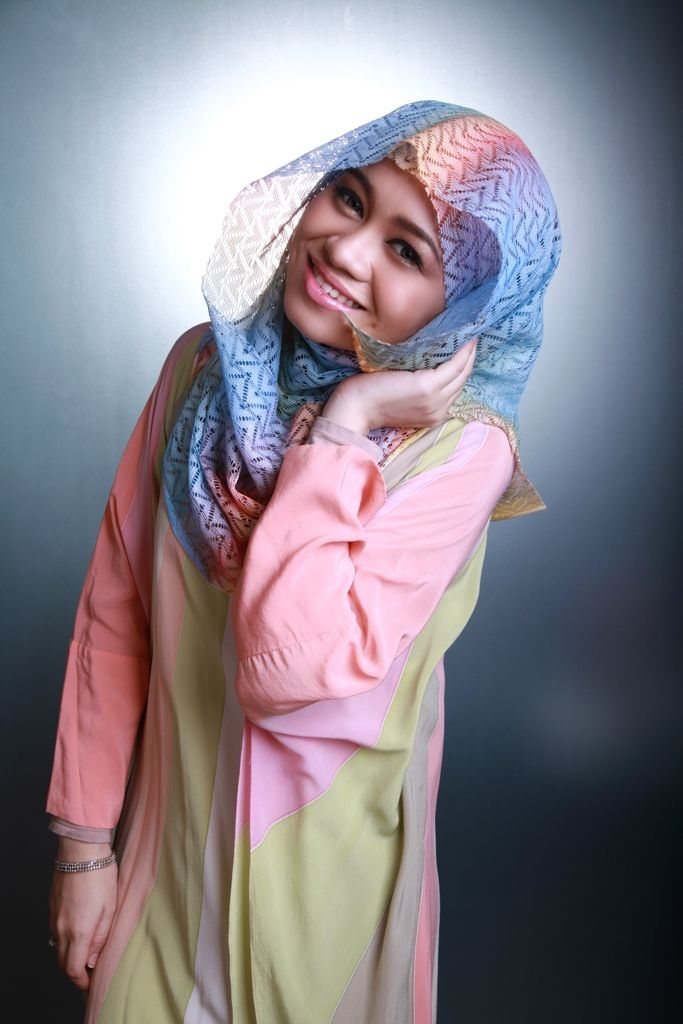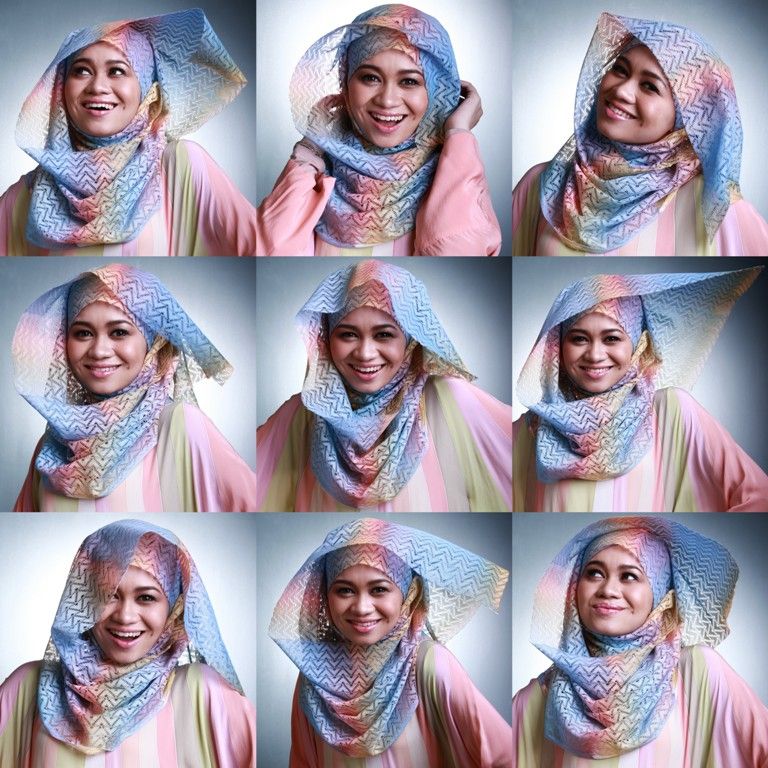 Pelangi Lace Shawl in action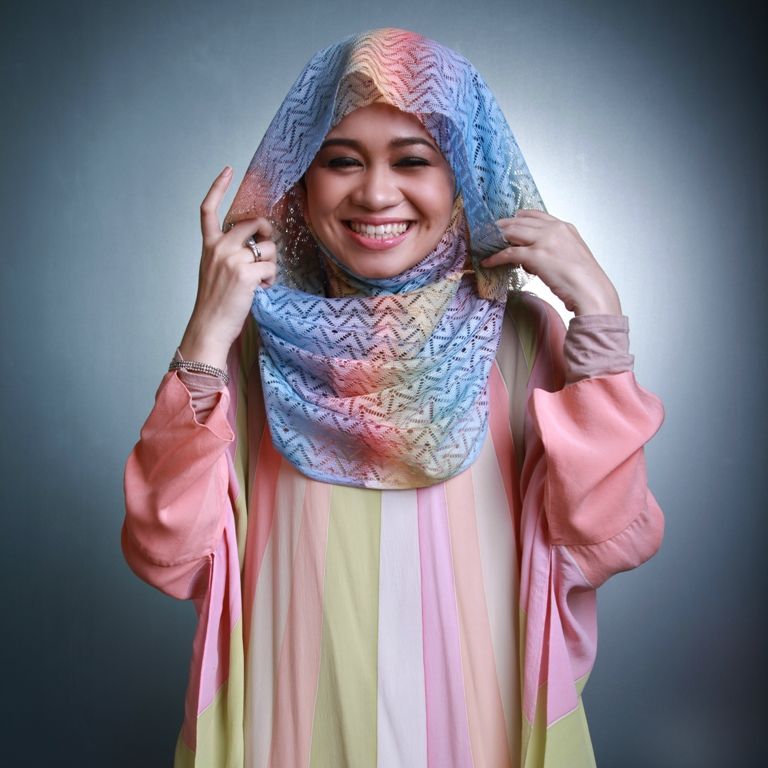 The shawl taking a life of its own