Video : My first interview with Safiyya TV9 : At the Office
6:57:00 PM
I just bought a new hard disk as my old one was giving me a lot of problems. Going through my old hard disk to transfer the files in the new one, I found an amusing old video amongst the many other files I kept.

It is a video recording of my first interview with a program called Safiyya on TV9 where I was interviewed on my career and other interests which was 3 years after I had graduated from reading law and 3 years in practice.
If I remember correctly, the interview was done on the 1st of July, 2011. I can't believe that it's almost been two years! In a way, it was quite weird to see myself two years younger than I am today.
I was so different. In a funny way. I can obviously tell that I didn't talk like how I usually do. I tried my best to speak in full bahasa baku Malay language which obviously didn't help. Far from it. I looked so awkward. And obviously nervous.

I also remember that the interview came at a time where I didn't have enough sleep because of the extreme business at work at that time. I went for days without sleep for work. The nerves, the awkwardness in trying to speak full bahasa baku made the interview an awkward one indeed compounded by the lack of sleep. (my reasons :p)

But, thank you for the feature Safiyya!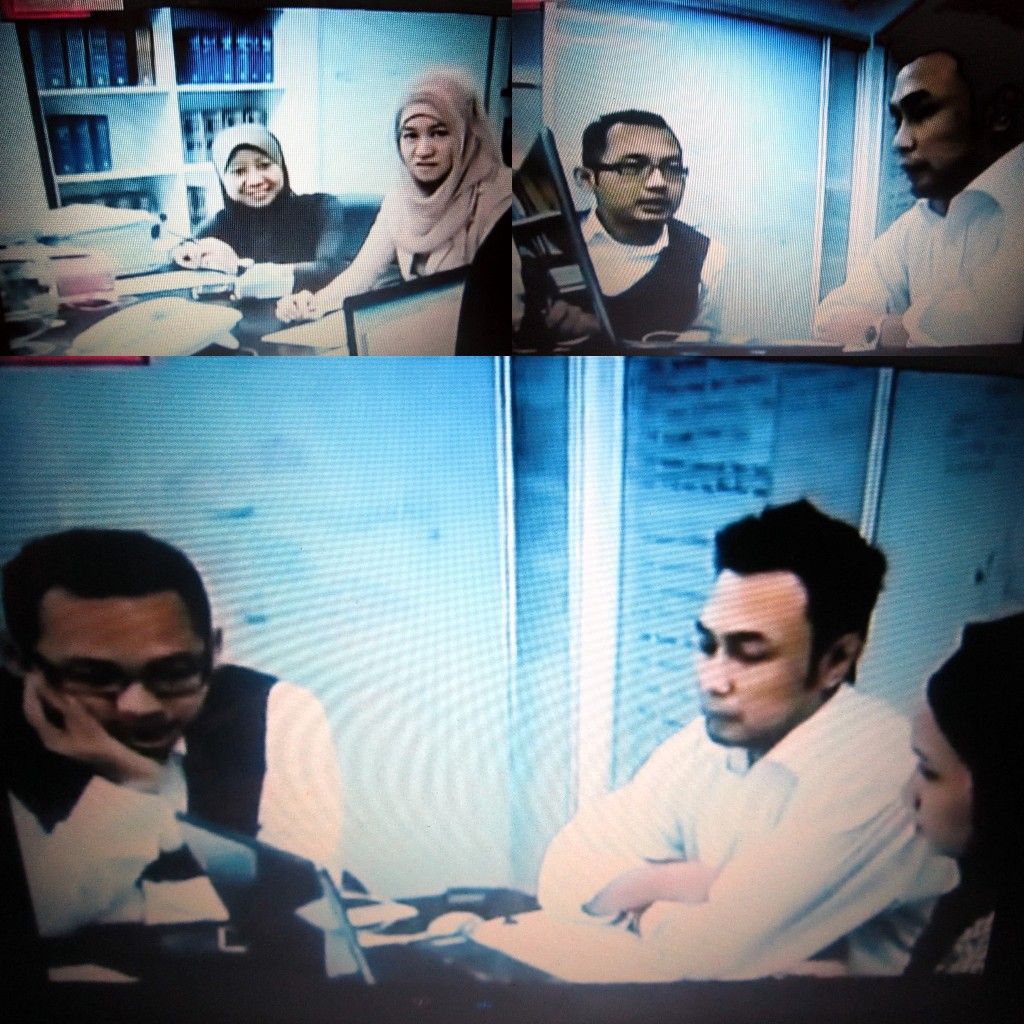 I also had fun in failing miserably to pretend and act like we were working with my colleagues in front of the camera. Hehe. I remember my colleagues and close friends had a good laugh watching me speak so differently and they laughed at the choice of words used. But oh well, my nerves got to me. :p
I totally forgot about the existence of this video (or even that I did the interview at all!) so I decided to upload it on
Youtube ("The first interview with Safiyya - RNadiaSabrina on TV9"
) right away before it takes me another two years to find it again.
Sorry for the bad quality of the video. A better quality is available on tonton. The link is available in my previous post written the day it was aired on TV on the 31st July 2011 on how I felt about the interview at that time :)
Safiyya TV9 : The awkward baku Interview