The Place That I Used to Know - Part 1
2:42:00 PM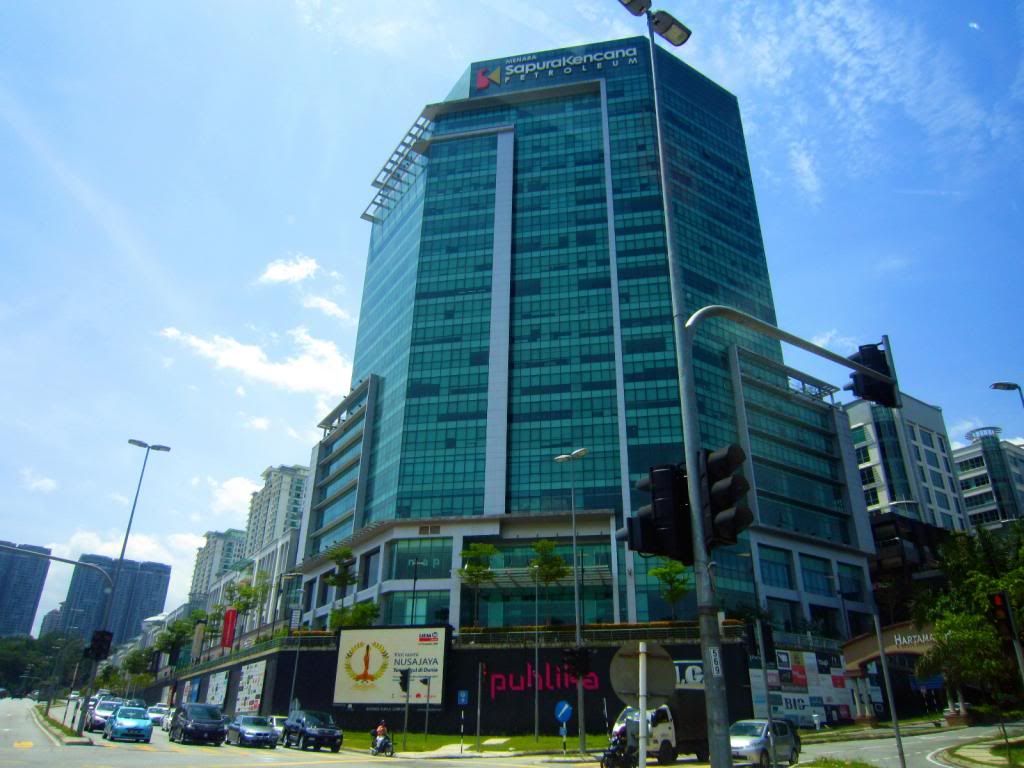 The tune ringing in my head now..
"You can get addicted to a certain kind of sadness




Like resignation to the end, always the end




So when we found that we could not make sense"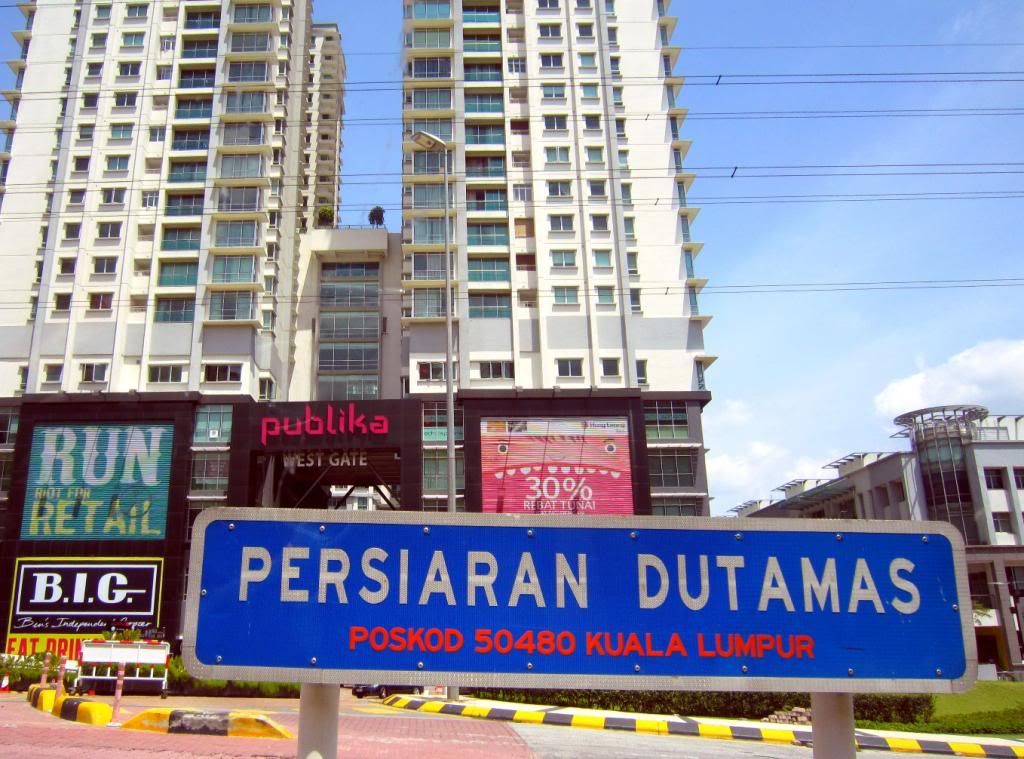 This is the route that my husband always used to send me to work every single day before I was hospitalized. It is the same route to go to R A Fine Arts, the Gallery.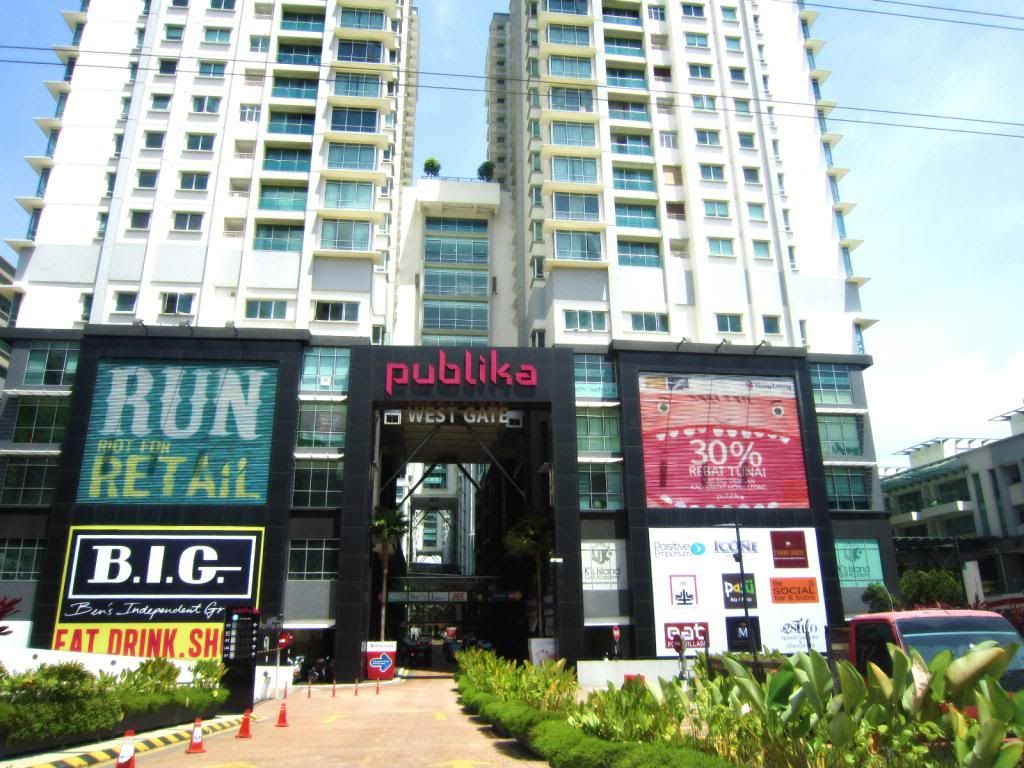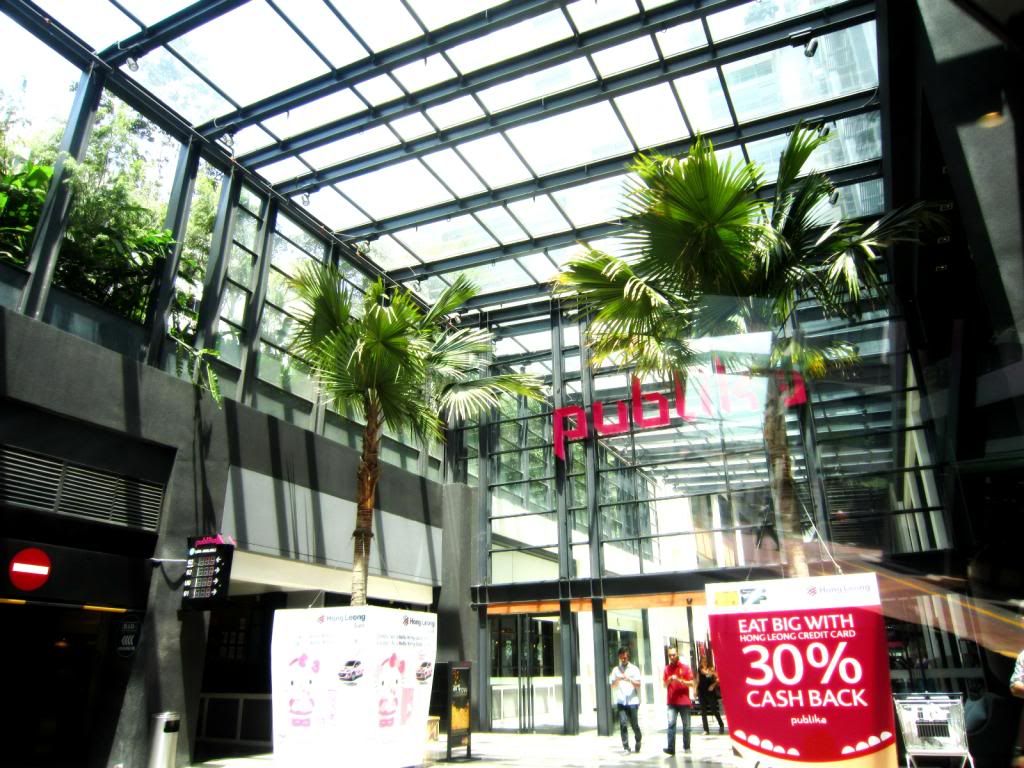 So this is the place that I used to know. The place where I spent most of my time at before I was hospitalized last 1st November 2012 (see PPROM ). A place that, when I was there every day, I didn't care how it looked like.
When you are focused on certain things you lose sight of your surroundings and you fail to appreciate them. This was what happened when I was working at this place that I used to know, I suppose.
When I first started working there, there were barely just a mamak shop and a kopitiam in early 2009. It has blown so big in terms of shops there in 2011, but I didn't take the time to realize or appreciate that. I was there almost every day including almost every weekend. I do not have the normal 9-5 working hours. Far from it. I was there almost all the time, but mostly holed up in the office other than the times I was out to meet clients. I was very much a workaholic who put my work first above anything else. I was labelled a robot or bionic woman by my colleagues back then for the unforgiving hours and the extra miles I put in to satisfy the needs of clients and the firm.
That life, so distant at the moment.
Having been away for four months plus, I only just came to realize how different it looks from the outside. No longer from the perspective of a lawyer working inside the area. I only started realizing and noticing the shops that were there. The restaurants there. Some restaurants have closed down since I was last there. Many more have taken its place. So when I was about to reach the place, it felt a little familiar but weird.
I did not expect to go there so soon. My husband had mentioned that he wanted to bring me there to ease my way back to the environment, to the surroundings before I officially start resuming work there. But, I did not expect myself to be ready so soon.
I had Dian accompany me, to and fro. To my office from the gallery. I was not ready to go there on my own, even though it was just a walk away. I met a few of my colleagues. Close ones who were in the office at the time and who were not away for meetings. I did not go beyond the reception though. It was overwhelming enough. I could only stay for about 30 minutes. I suppose people may not understand why. But its okay. Baby steps. Although to me those steps were big ones. I managed to cross the line. My colleagues cum very close friends understood what it meant to me and why it was

not as easy as it might seem

.
However, what made it easier for me was knowing that I was not alone. I had my dad with me. And it was the first time for him too, to return to his place of work since his accident. In a weird way, I felt comforted knowing that we were both in a similar situation. We did not have to say much, but I knew he too was adjusting to returning to the place that we both used to know. It looked so easy for him though. He did extremely well despite his condition.
I accompanied my dad for him to do a press conference of a solo art exhibition "Chapter 1 : Rebirth ". While he was busy handling the press conference, I felt it was time for me to return and visit my office. I was inspired by my dad's strength. I pushed myself to show the same courage.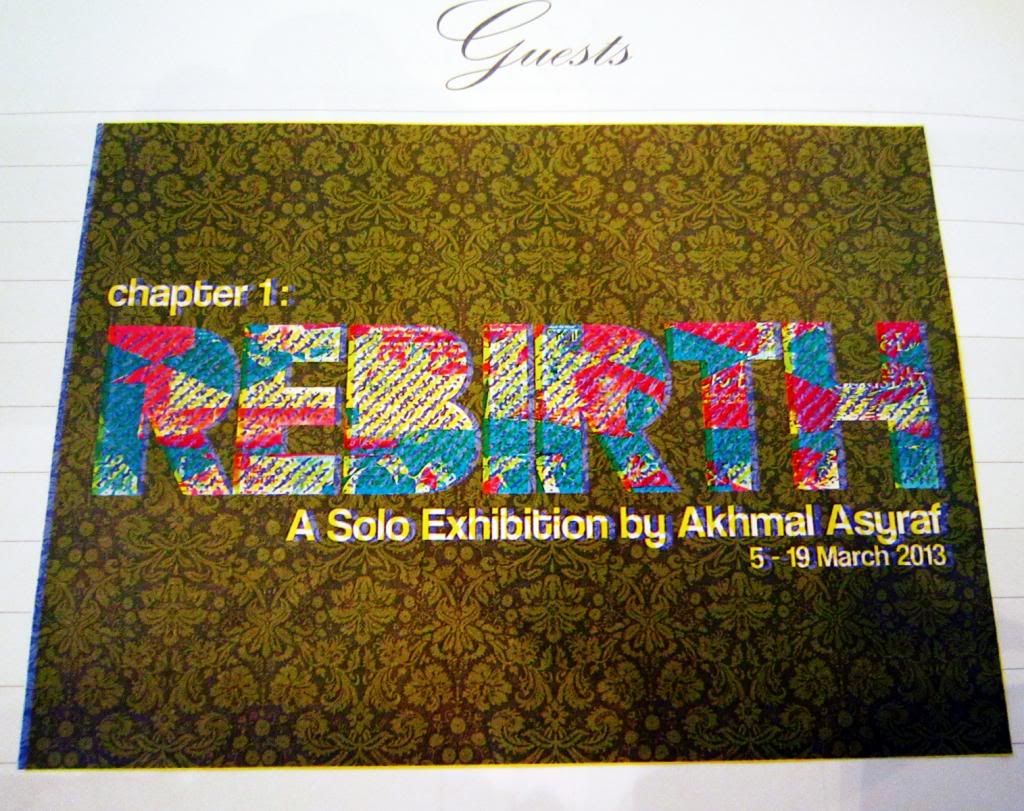 Media guest book for the press conference of "Rebirth" ( See my previous post)
I didn't expect myself to be ready to set foot on my office. My colleagues aka close friends of mine were all so proud of me. Because it was unexpected. Not just for them, but for me too. Praises to God for the strength granted. They knew it was a big step especially for me. Because they had known my progress since before I was pregnant. They understood, cared and knew a lot of what I have been going through, throughout this past four months and even before. They knew it was not easy for me.
They were so excited that I thought that their reactions towards my surprise visit to the office were actually cute, such as when they posted pictures on instagram saying "Breen is here!". It came as a surprise to them :) I looked nervous in the pictures they took though. I didn't realize at that time but I guess I was a little nervous to return to the office after so long, triggering so many memories of my last time stepping foot at the office just before I was admitted four months back (see PPROM).
I have just started "Rediscovering the World" just a bit more this past month. Baby steps.
A place that I used to know. It was weird.
Familiar yet so

different and distant now.
But I'm looking forward to getting to know you all over again. If God wills it.
I'm thankful and blessed. For everything. Only God knows.
Some of my colleagues I visited. It feels good to visit instead of being the one who is visited for once. :) Glad to see their happy faces.
My first photo at Publika after 4 months. Courtesy of Dian. I wore a scarf gifted by the kindhearted Suriaryani, received on the same day.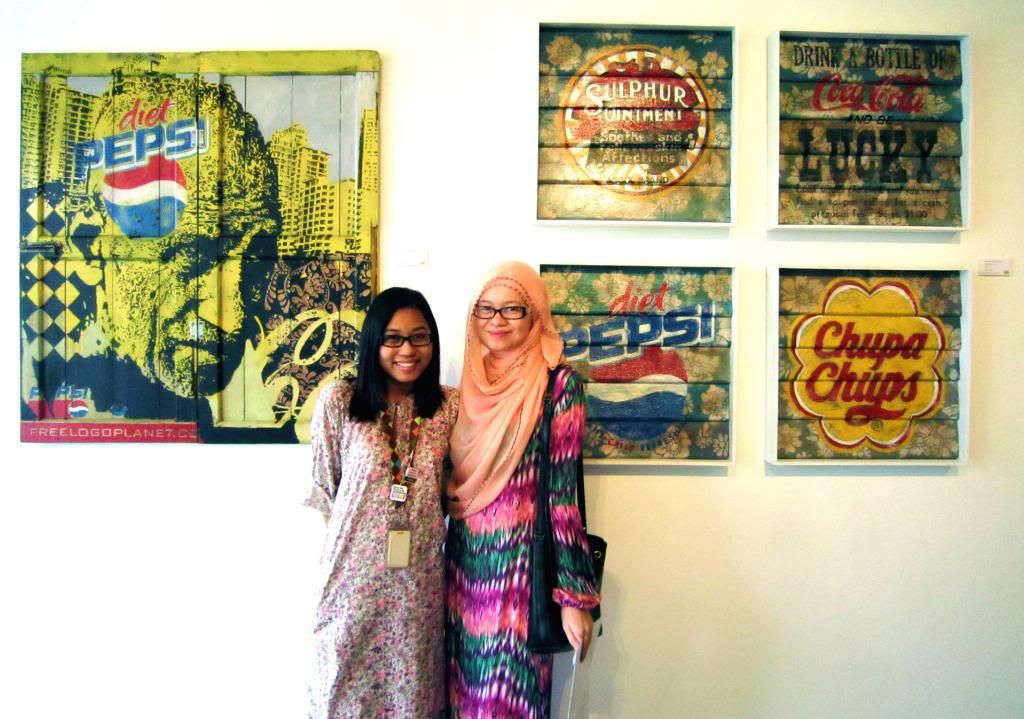 My amazing Dian! Thank you for accompanying me all the way through the big steps that day.
Getting more sunlight after not getting much this past four months. It feels amazing now, praises to God. :)