My Advanced Birthday Treat
9:30:00 PM
Way before my birthday, my close girl friends and husband organized a small dinner to celebrate my birthday in advance. I went out that night, thinking I was going to just have a quiet dinner with my husband. He told me he was taking me out for dinner because it has been a long while since we went out for dinner together because of our work.
When we reached Alexis, I was really surprised to see my friends and cousins waiting for me. Since it was quite early, I didn't even know what the occasion was and embarrassingly asked them what they were doing there. Then I was told that they were there to celebrate my birthday! No wonder my husband asked me to dress nicely. He chose what I wore that day. Hmmm~~
We had a chilled out dinner and it was fun and quite loud... They treated me to a very nice birthday meal and the rib-eye steak that I ordered was quite the BOMB. It was lovely. Thanks guys. :D Dinner ended pretty early, because I was under the impression that we were supposed to go for a movie afterwards. But I got a little bit suspicious because on the way to the Gardens, I saw Hasanah's car in front of us heading towards the same direction. Haha, but I thought they were just going to join us for the movie. Turns out they were there to hold a karaoke session for me. Most of my high school friends love singing just like me and it has been so long since we last went to sing together. In fact, I can't even remember when was the last time we sung together for karaoke (Performing for weddings not included). So it was lots of great fun singing our hearts out and we started laughing uncontrollably when Sarah's room-mate in Russia, Tasha brought along her Ipad and started recording our singing.
Thank you my lovely gurls for being there, for cheering me up, for plannig a surprise advanced birthday dinner way before the day itself.. It has been a while since we last got together for dinner and having a blast singing together like that! Love much ~~~!!!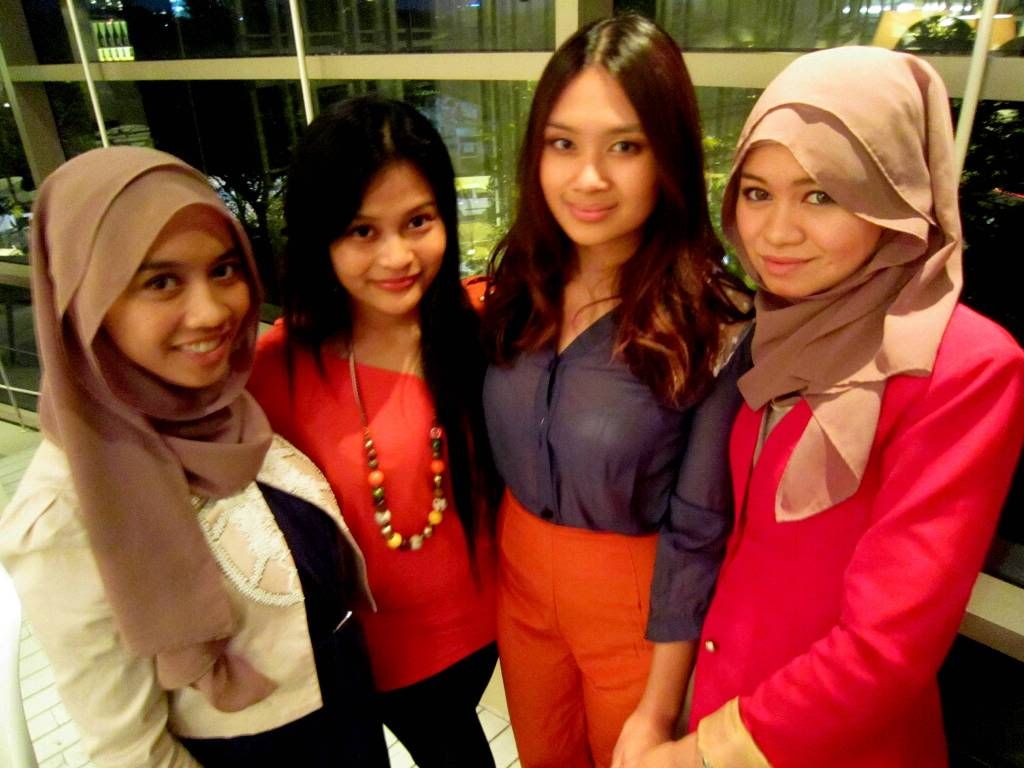 Hasanah. Sarah. Fara cuz.
Coincidentally almost everyone wore splashes of bold colours. Me likey!
Coincidentally also, Hasanah and me wore the exact same headscarf from Pari-pari.
The last time we went to Bangsar Shopping Centre we wore that same headscarf coincidentally too.
Brrr -_- Hehe.
My scrumptious super-advanced birthday meal, the rib-eye steak. The BOMB I tell you.
Thank you guys for the birthday treat.
Good food = Happy me :D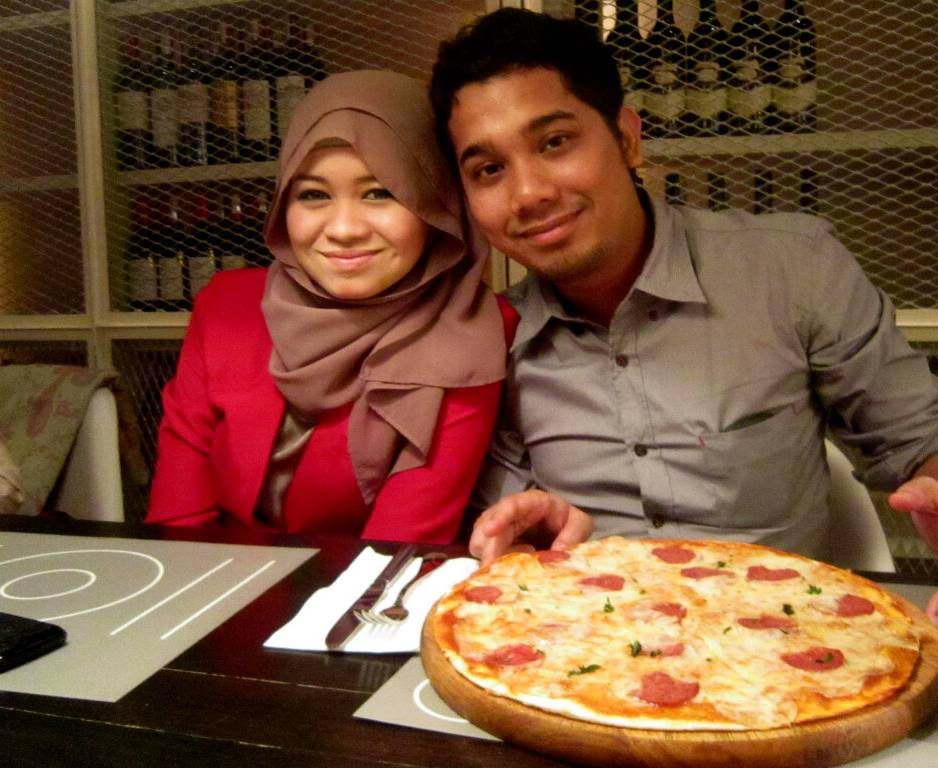 My husband ate that pepperoni pizza all by himself. Haha.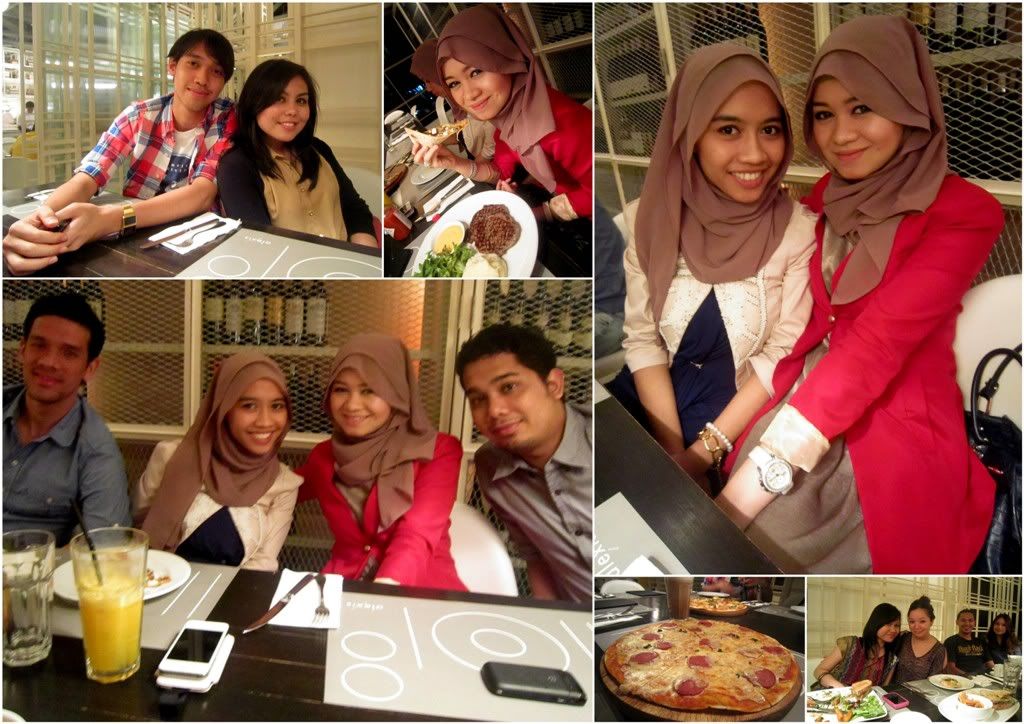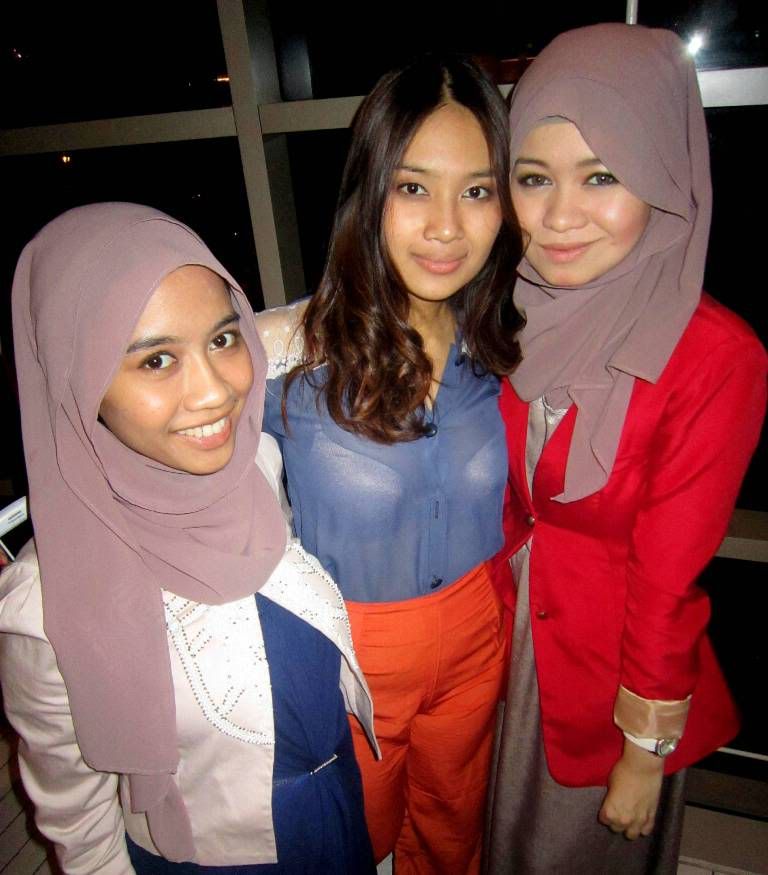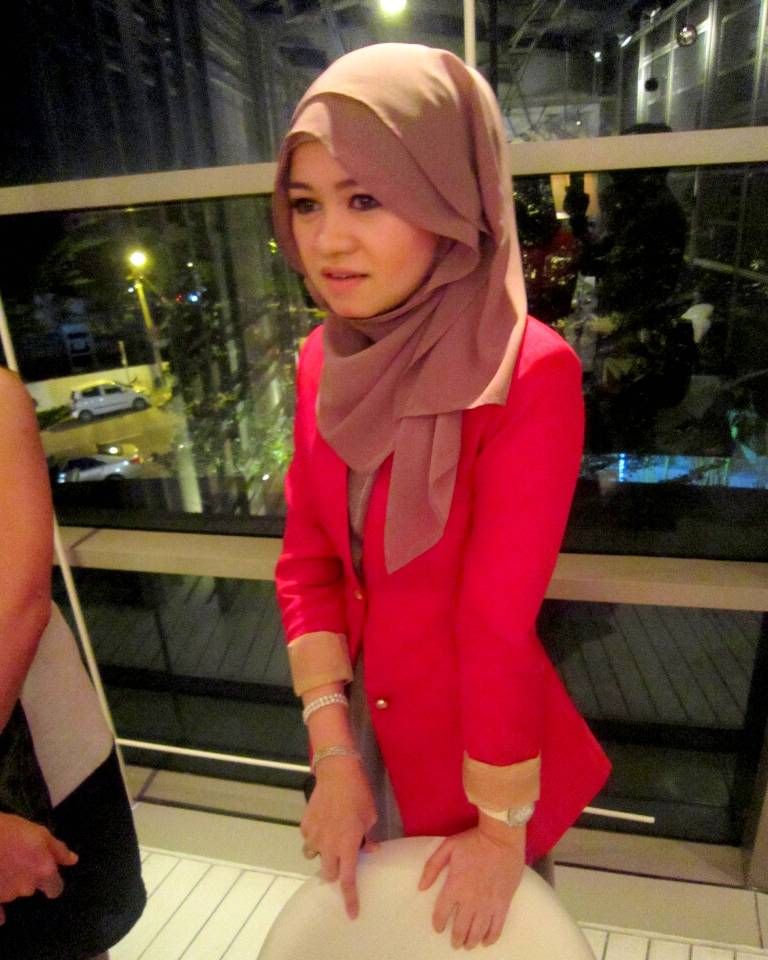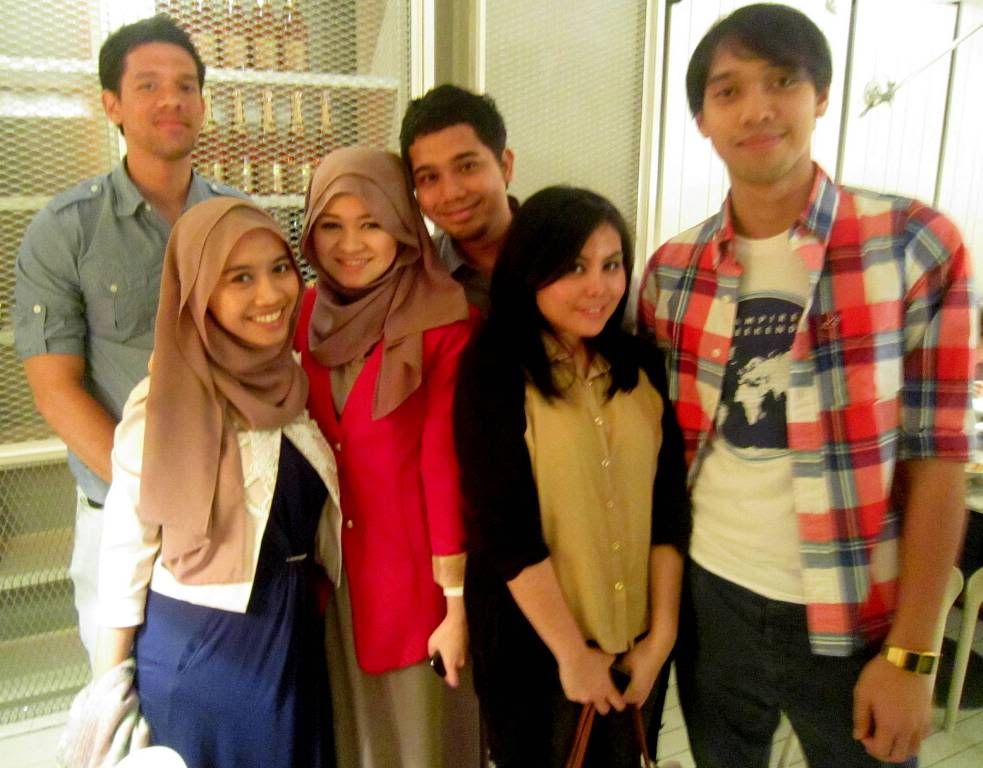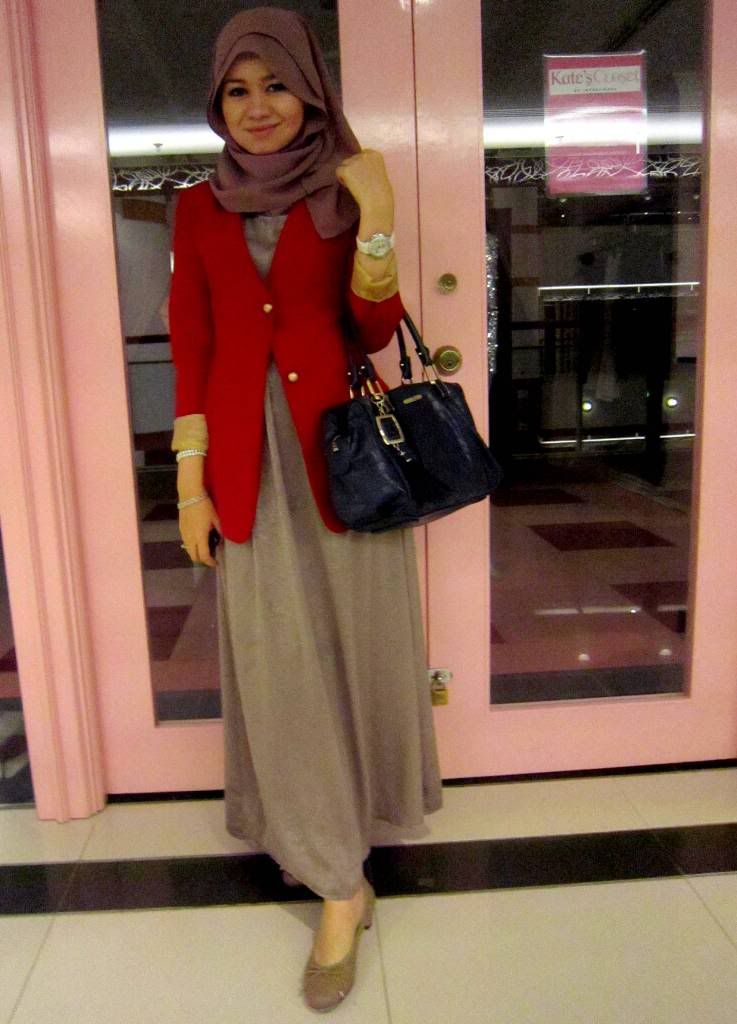 What I Wore:
Red jacket from Gallo
Dress from the Poplook
Scarf from Pari-pari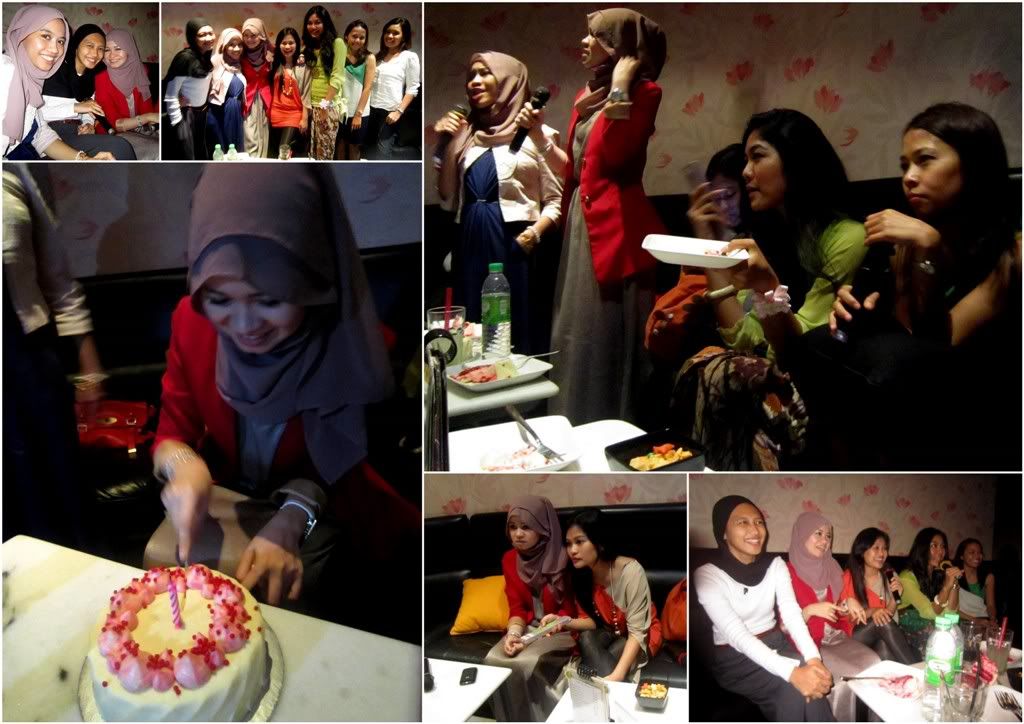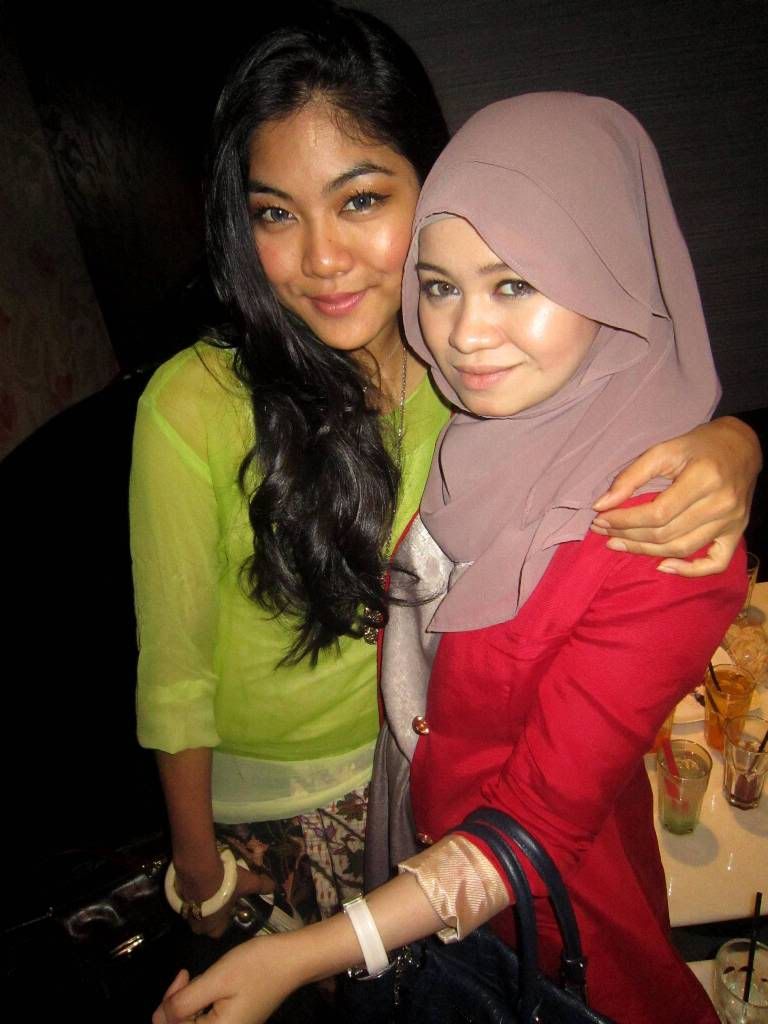 My Ruzana Ibrahim a.k.a Kimora Lee's twin
I can't believe I've known you since I was 7 years old.
That means we've known each other for 20 YEARS!!!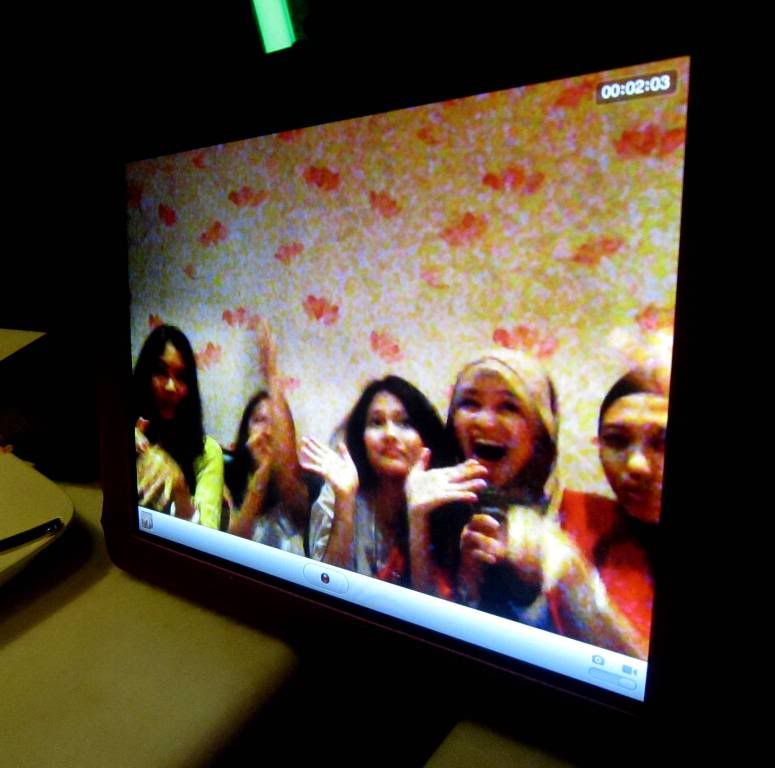 A still picture of one of the crazy iPad recordings.