Look Post: Snakes' Teal
6:00:00 PM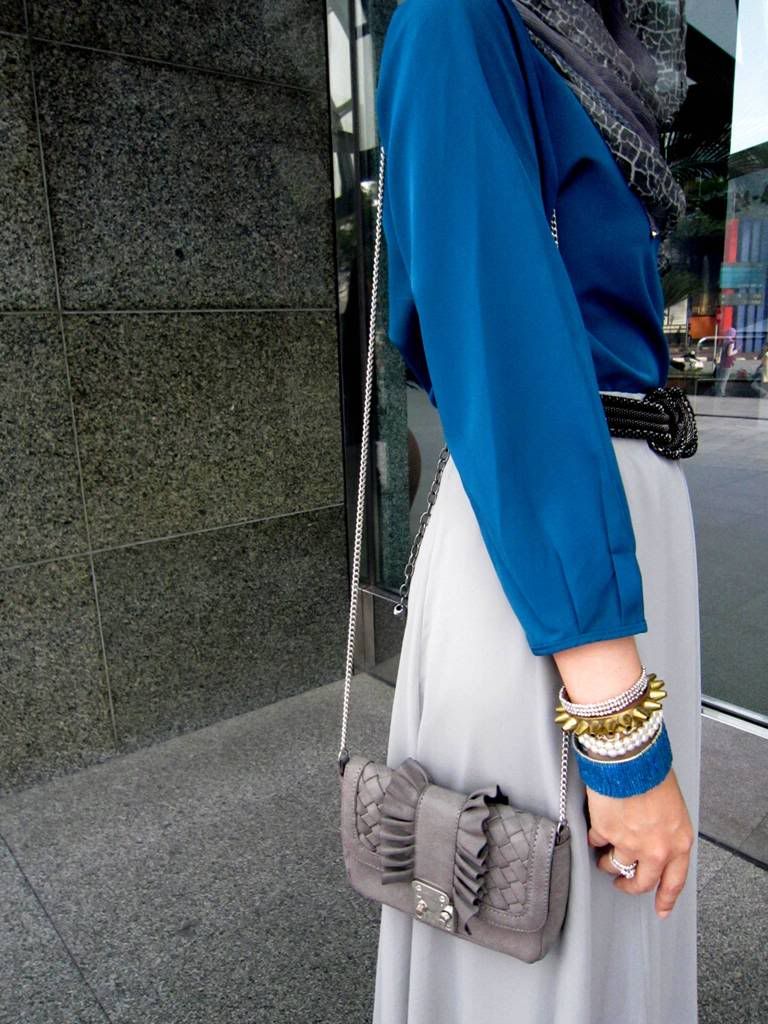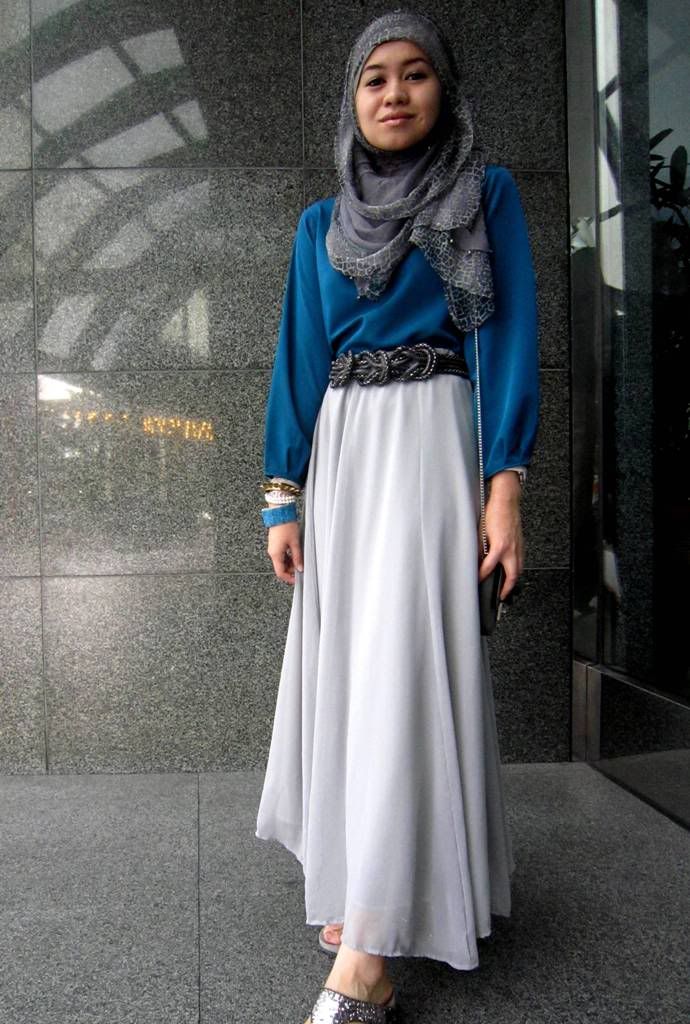 After reading a post by Ami Schaheera titled
Fashion : Wrist wars
, I rediscovered and was reminded of my love for bangles and bracelets. So, to compliment this look I took out and mix-matched a few bracelets and bangles. Coincidentally, I just realized that none of the bracelets that I wore that day were bought. They were all gifts. I didn't go all out, but I thought it was enough. I was already wearing one of my favourite, Miss Selfridges' knotted metallic belt and my studded head-scarf from Arzu and paired it with a grey frill woven cross body bag from Topshop. Oh yeah, both the teal top and grey chiffon skirt are from Poplook.

This is what I wore for the gathering during the last Saturday of the fasting month with some of my crazy-fun-loving cousins
.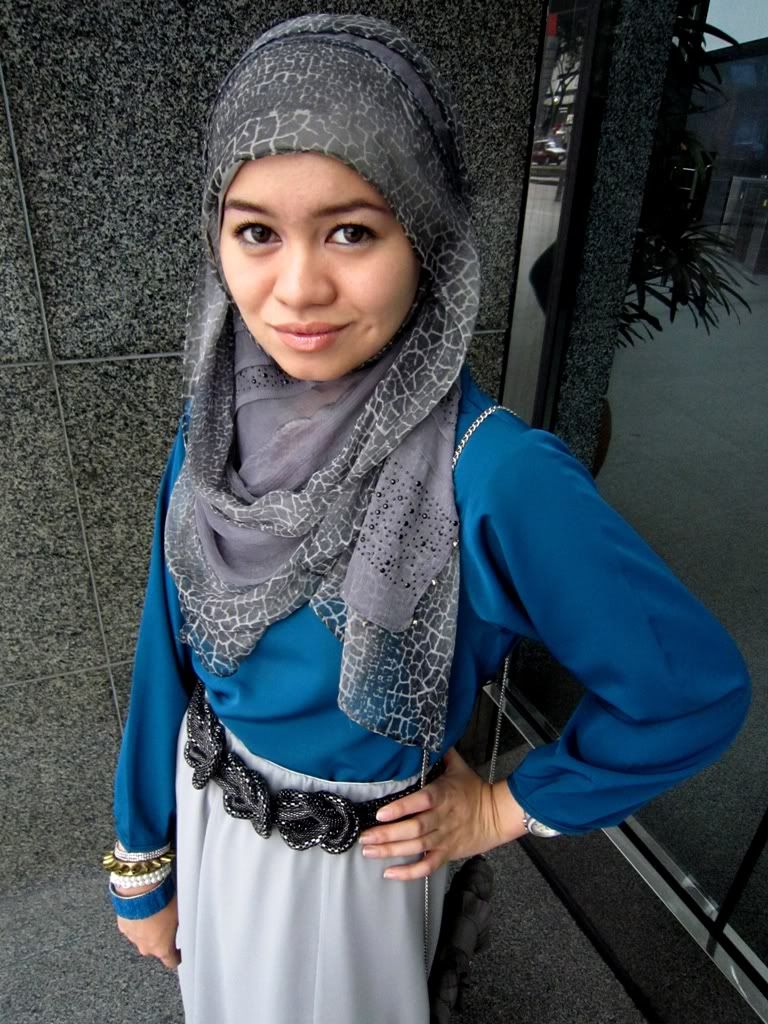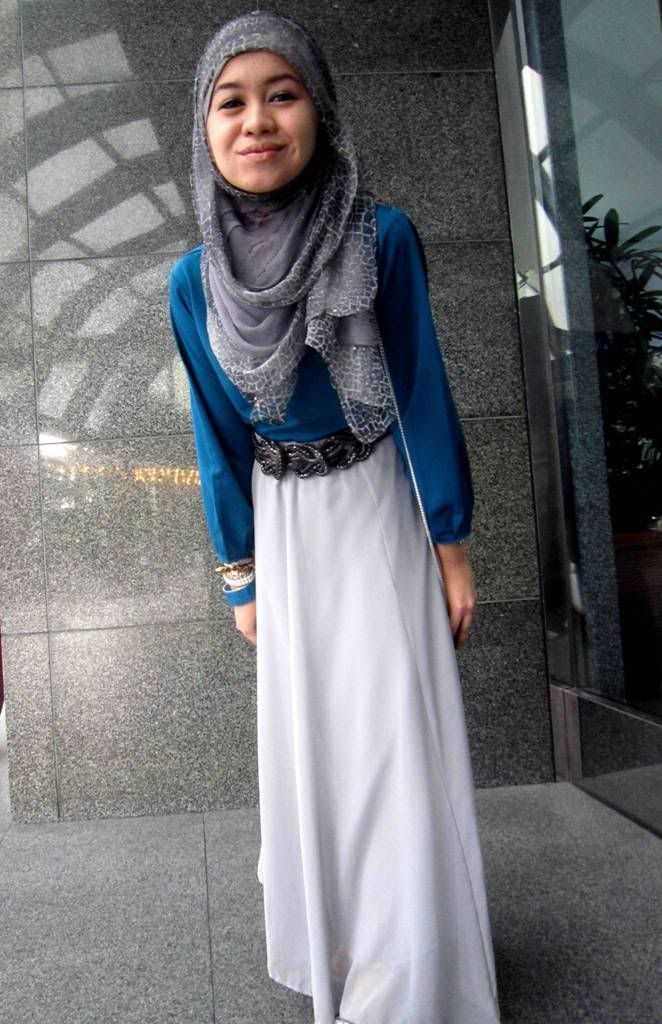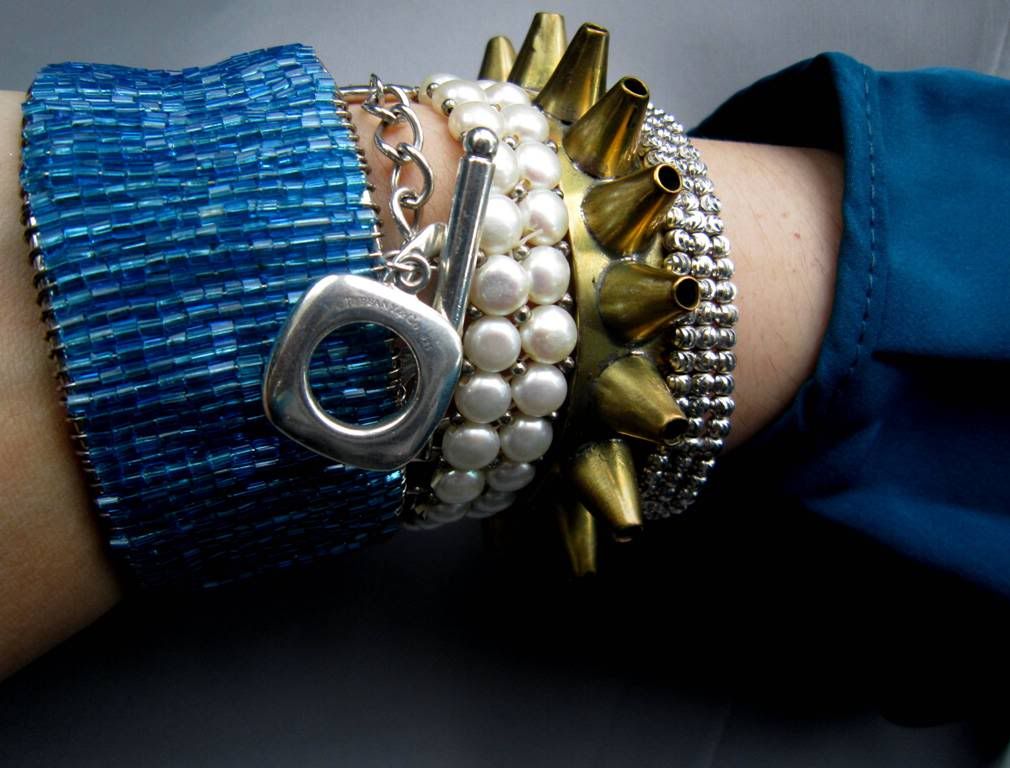 Yadotsa's Spiky Bangle, amongst others. Also wore it here .