Ha.ji.me. Co.co.Tei
2:27:00 AM
I know it's been too long since my last post. Work has been really hectic for me. I'm enjoying the challenge though. In fact, I just got back after spending 10 hours in the office. Not the best way to spend my Sundays, but I'm really satisfied that I managed to complete my work. :) Anyways, I've been meaning to publish this post for a while but I could only publish this post now because blogging on weekdays at the moment is impossible. Maybe in the future, things will change hopefully.
I never got around to blogging about Hajime. It was probably the best Japanese restaurant in KL for me, and I enjoyed my trips there. I went there for lunch and dinner and whenever I felt down and needed a little pick-me-up (sushis and sashimis are my cure-alls to any problems and always lifts my spirits up). Sometime early this year, they closed down without warning and left its regulars scrambling to find alternatives =( But, it just wasn't the same (
Fukuharu
came closest, though. Read about it
here
).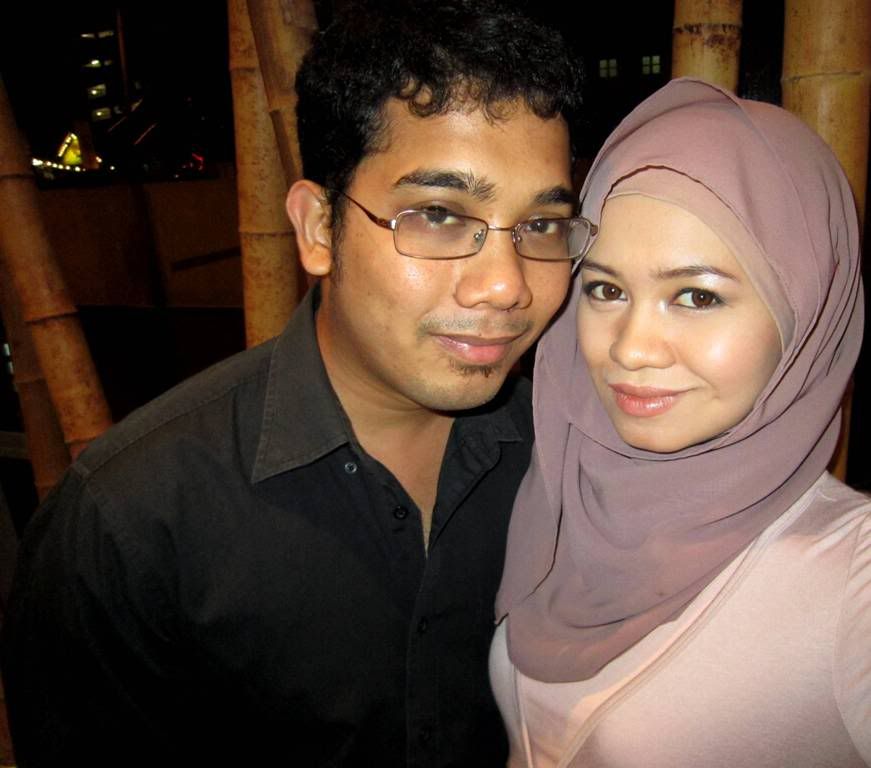 Date for the night.
So, when my cousin Mia Suraya tweeted me the other day that Hajime was reincarnated as Coco Tei, I was sooo happy! I googled and went there the very next day (that was on the 12th of June 2011). It was heartening to know that most of Hajime's menu was still intact, although the menu seemed to have fewer items. I suppose that's understandable because it just opened, but the most important thing was that my favourites were still there (yay!). They even retained most of their serving staff who recognized me and told me I could still use my Hajime vouchers here. So sweet! :)


After surveying the food blogs that reviewed Coco Tei, we decided to try some new items we haven't tried before. We first ordered the
Golden Triangle
maki which I think was the best. Crispy soft-shell crab, raw salmon and salmon skin roll served with homemade avocado sweet sauce had just the right combination of crispiness, juicy fresh salmon and also avocado. It was super scrumptious and gave me a sushi high effect.
Avacado Lover
maki, which was avocado with baby octopus and garlic sauce. The baby octopus was succulent and chewy, but the maki was nothing special. Maybe because the Golden Triangle was just too superb and had overwhelmed my senses.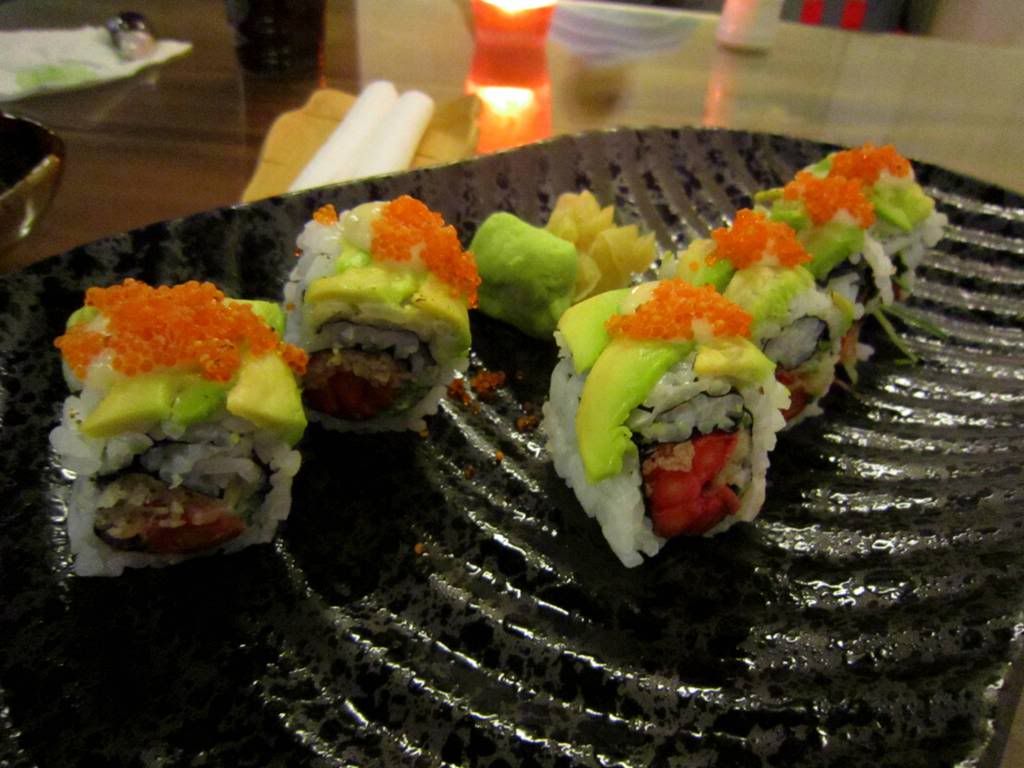 Avocado Lover for avocado lovers
We also ordered the
Salmon Ginger
maki which was cucumber, crab meat, ginger avocado and flying fish roe wrapped around a salmon roll (instead of rice). I loved the thick salmon roll, it was wrapped properly and added more flavour to the maki. This one I would recommend as well. The
Miami Ink
maki was also yummy. I thought the mixed raw fish retained its distinctive flavours well and the crispy soft shell crab added a nice touch to it.
And of course, I just had to order the
Salmon Sashimi.
Normally, the salmon sashimi at Hajime would be huge chunks of salmon slabs; they were really big. But Coco Tei's slices were
juuuuust
a bit smaller. It did not spoil the night for me, because the salmon were fresh and juicy.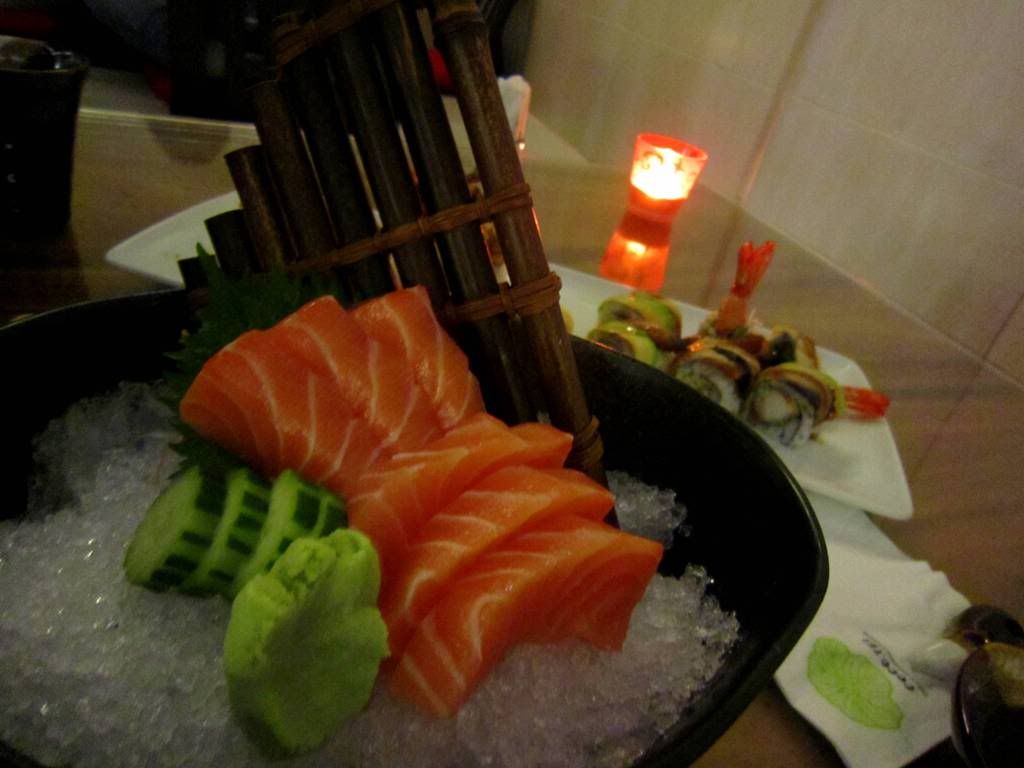 The Legendary Salmon Sashimi, in smaller size though =(
We also ordered one of our faves, the
Hotatei Ninniku Yaki
which was grilled scallops with a special garlic cheesy sauce. It's a must try.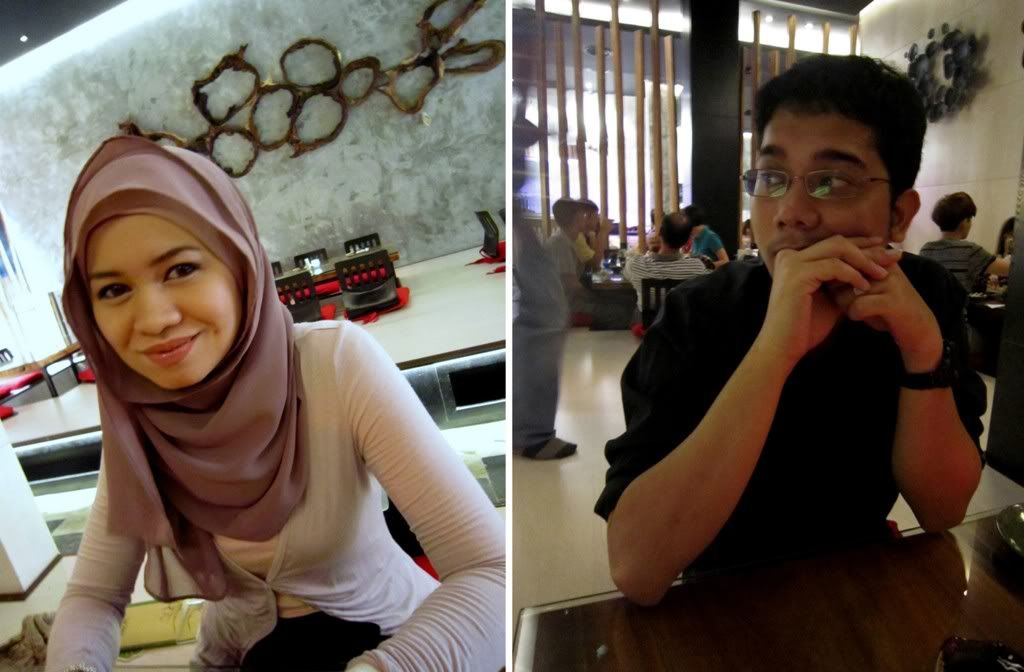 Whilst waiting. Service was unusually a bit slow that night though but they were friendly as usual
.
Honestly, I'm still not sure whether the service that night was a little slow, or whether it was just my insatiable half-year long craving for Hajime which made time seem a lot slower than it was. Haha. But the quality was of the same excellent standard (apart from the sashimi slices). I sort of had to rush through dinner because of last minute plans to meet up with my girl Shai Ezani for desserts and was running late. But I'll definitely be back for more. You can bet your house on that!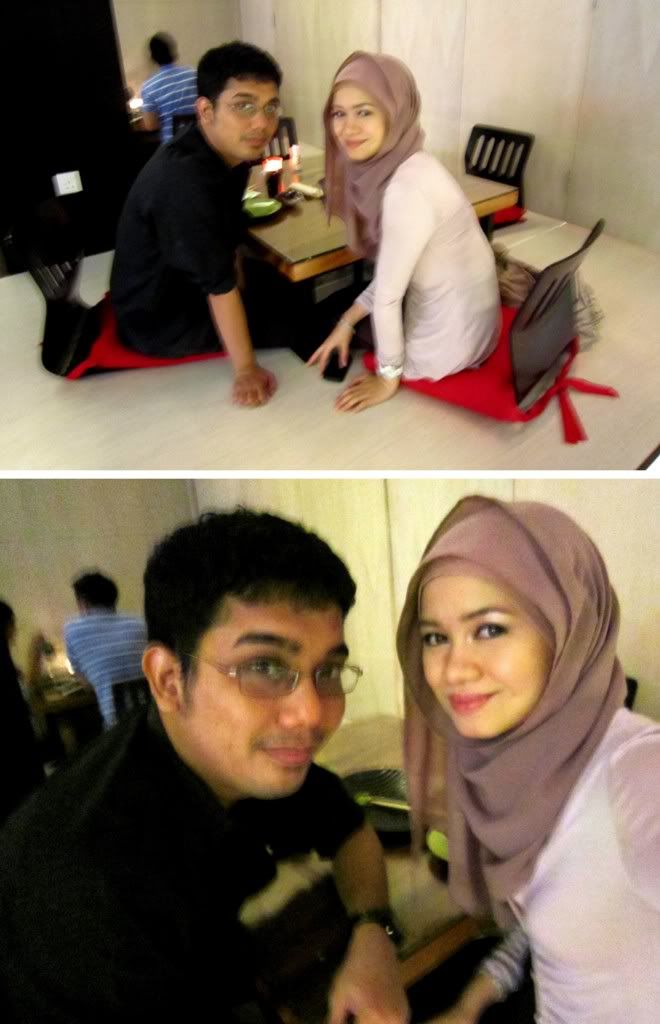 O
ur Tatami seats.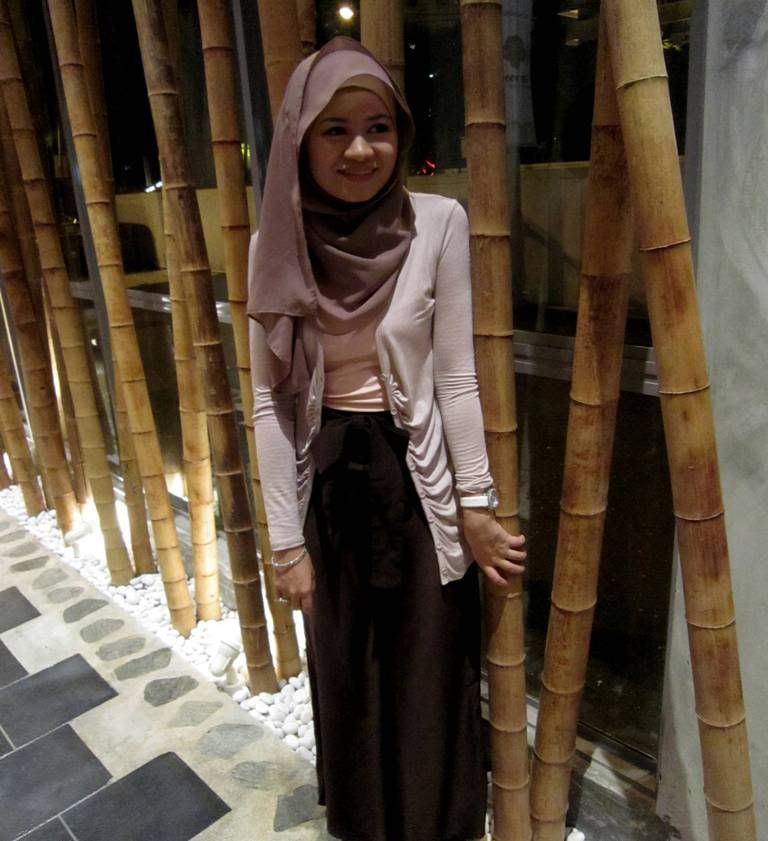 What I wore :-
Wide legged pants/Chocolate Fondue Bell Bottom : Yadotsa
Tank top : Zara
Cardigan : Forever 21
Scarf : Hasanah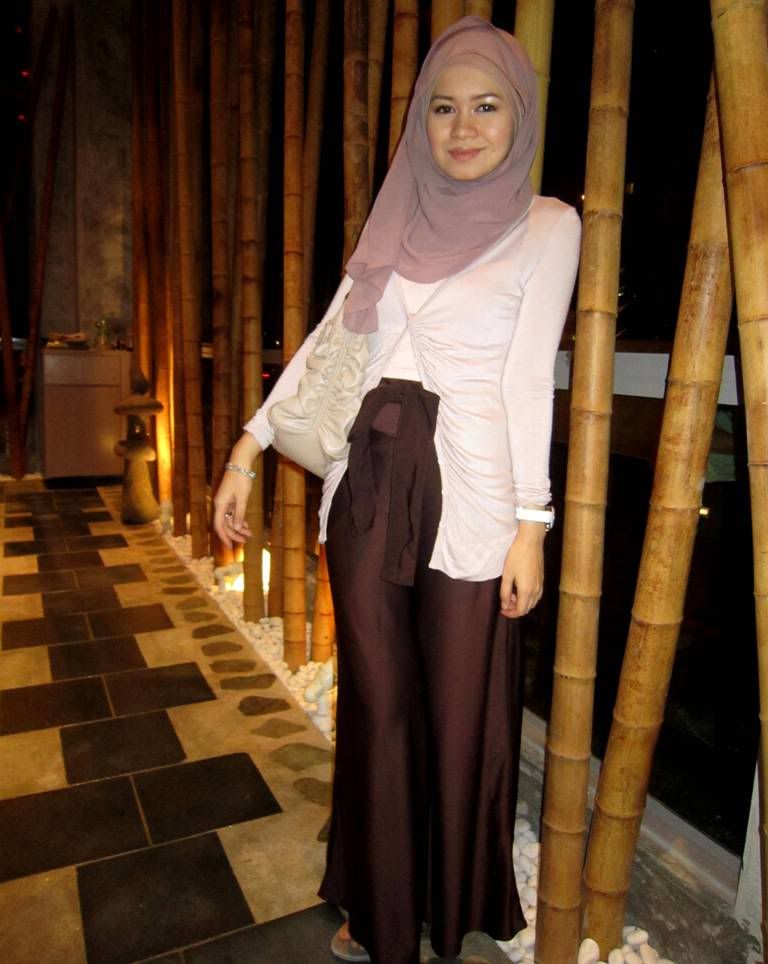 Speaking of Yadotsa, I'll leave you all to enjoy Yadotsa's latest video below :) I love it! Well done team.