The Cat-astrophic Sunday
10:35:00 PM
One for the album, me and the birthday girl :)
The less said about my cooking skills the better, but I do know the ingredients of a good outing: Good company of friends, good food, a cozy and warm ambience, lots of laughter and games and interestingly random conversations. This was exactly how we spent one Sunday afternoon celebrating Nisa's birthday some time two weeks ago. It was a very chilled out and relaxed afternoon. The last time we met was during
Fazlyn's vintage theme gathering at Canoodling
.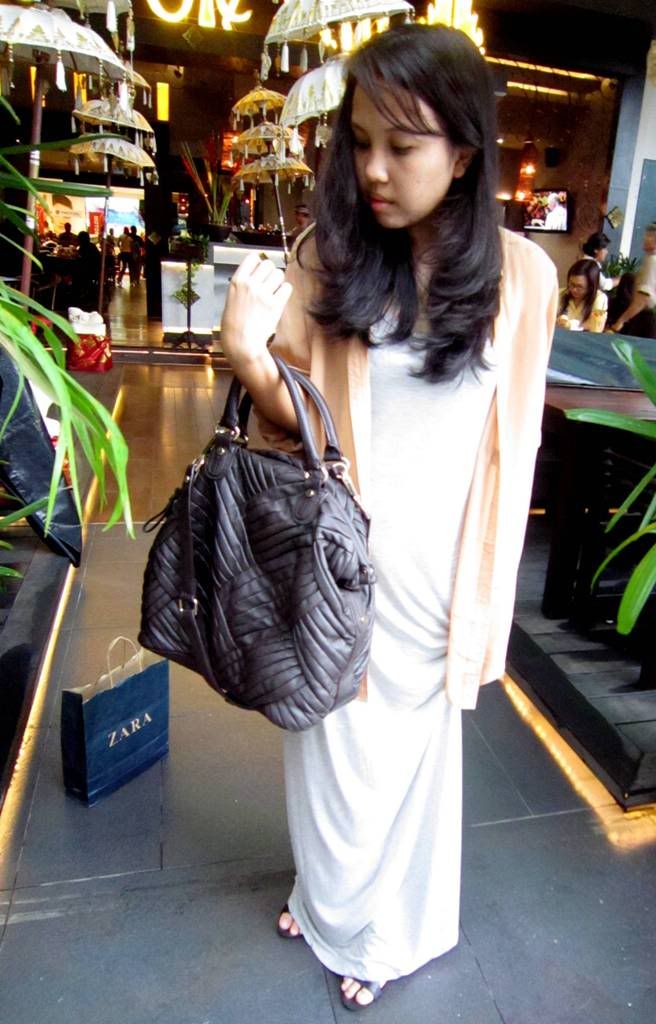 Nisa is one of my closest university mate. That day, we played a game where we had to describe Nisa. This is the agreed consensus:
Cat Lover, Distinctive Laughter, Cat's Eyes, Baby Teeth, Brownish, Handbags
Nisa is simply the most committed cat lover I know. Now, most girls love cats but Nisa goes all out for ALL cats, not just the pretty and commercially beautiful ones. During my uni days, I remember that even though she has her own cats, she used to buy fish from the food canteen just to feed stray cats, sending stray cats to the vet and even stopping her car, in the middle of the road just to make sure a kitten could cross the road properly. She is seriously that concerned and committed about cats. That shows how kindhearted she is and how much she loves cats! I also thinks that she has 'cat-looking-eyes'.
We all love her distinctive laughter (which is so infectious!) and she has the cutest baby teeth! It is so adorable okay! Nisa always likes to wear earthy, natural colours even since I first got to know her back in 2002. Anyway, that Sunday she wore a nude-dusty-peachy cardigan with a light grey maxi. I love the colour tone and she wore it very stylishly.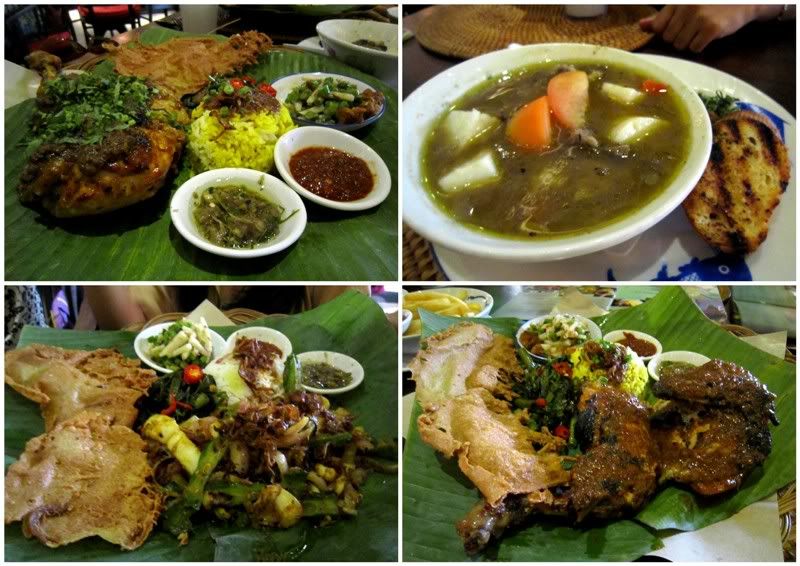 We had lunch at Ole-ole Bali. The restaurant served Balinese food. Some of the sets we ordered (pictures above) were
Cumi Metumis
(stir fried squid with four angled beans and chilli),
Siap Bumbu
(Balinese roast chicken with lemongrass marinate) and
S
up Buntut
(oxtail soup). I ordered the
Siap Mepanggang
which is their barbeque half chicken with spicy coconut sauce. As mentioned, the food there was great and the portions are very generous. It was very delicious and filling. Love the mixture of all the spices.
which suited their whole 'Balinese' set-up.
I had the
avocado yoghurt drink
which was perfectly blended. It tastes a bit like
jus alpukat
which you can normally order in most
restoran padang
. Since we were all full but still wanted something sweet for dessert we then shared
Pisang Bakar
for dessert which is basically their super yummy grilled caramelized banana served with vanilla ice cream and peanut candy toppings, topped with shaved coconuts.

After our tummies were all filled and the seats were over heated from too much sitting, we went outside for some fresh air (right, please believe me) just before all of us said goodbyes. Of course, we took more photos!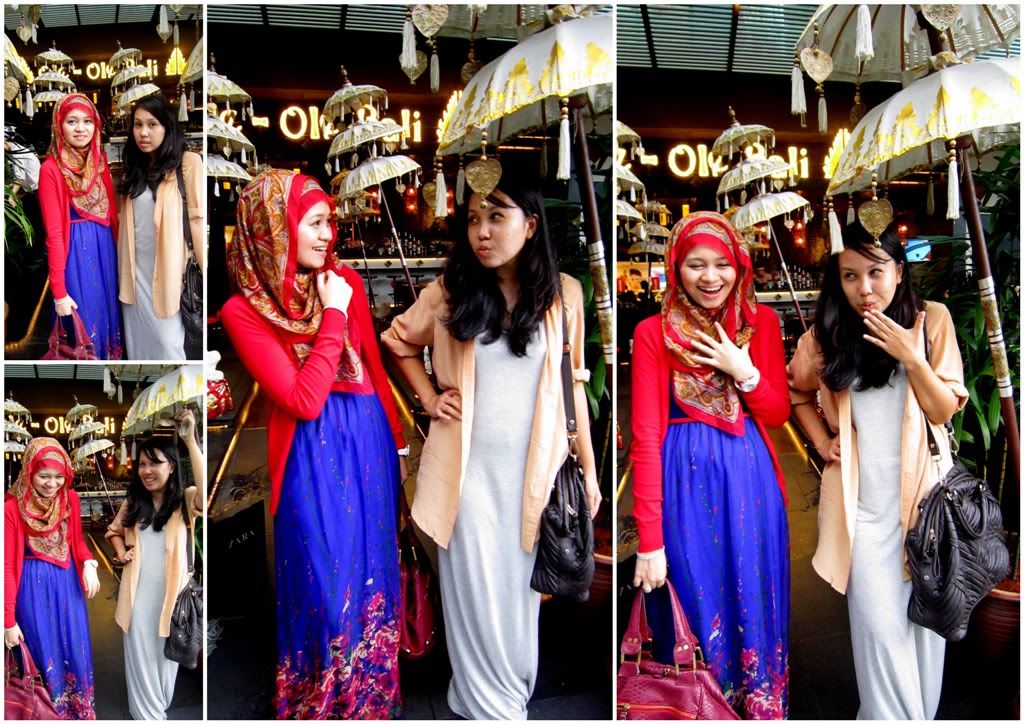 It was just me, Nisa and Fadz after everyone left. We went a little crazy with the photo taking. Nisa & I wanted to replicate some old poses that we took a few years back. We failed miserably! Haha. Is it because we are now older?
Anyway, Fadz wanted to
tapau
pavlova
from Serai and both Fadz and Nisa said that it was really good. To convince me, Nisa bought me a slice of pavlova which was very sweet of her. A slice is not just a slice as I soon found out. A slice can also be a huge chunk of pavlova as you can see below! It's like three slices combined!
The pavlova was excellent. Melted in the mouth, wasn't too sweet and the berries on top complemented the pavlova nicely.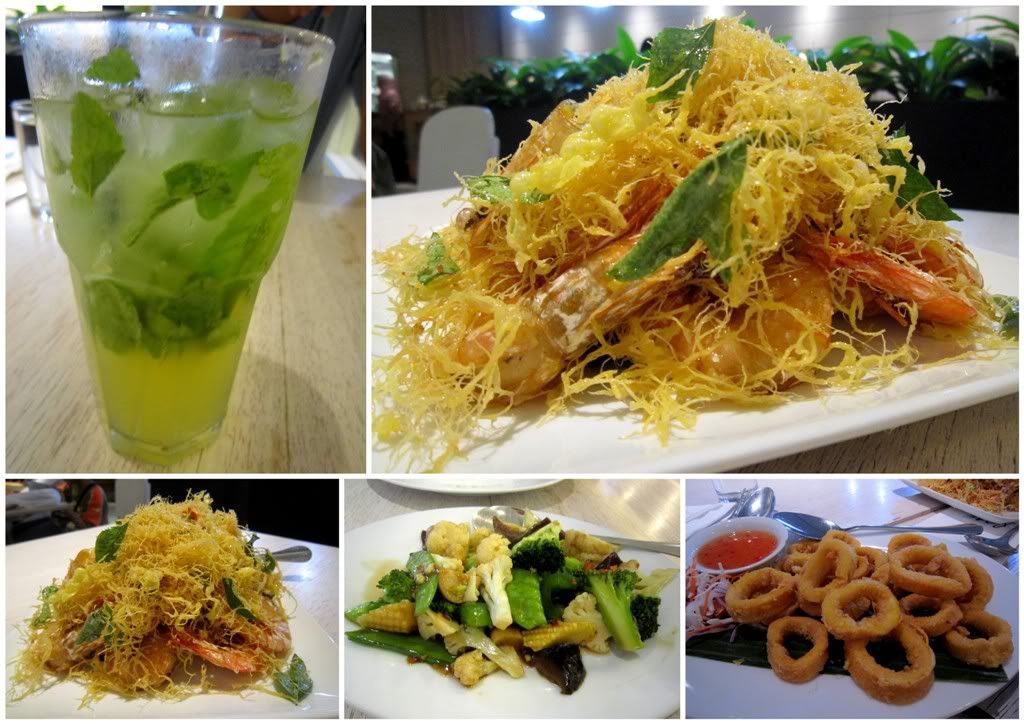 Khubby arrived from work (yes, he works on Sundays too) just as they were about to leave and since he hadn't eaten yet, he decided to eat at Serai and ordered straight away. He chose the surprisingly generous servings of
Buttered Prawns
,
Mix Vege
&
Fried Squid
. I 'helped' him finish it too! The squid was addictive but I was too lazy to peel the prawns.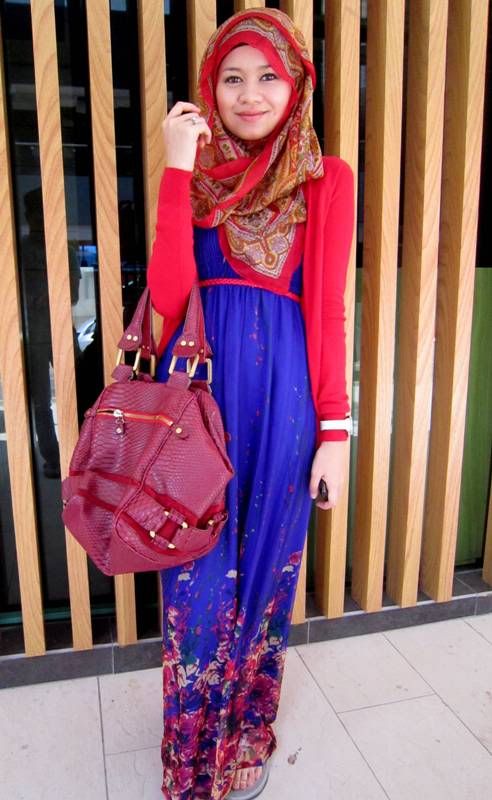 Before I went for the lunch, I dropped by R A Fine Arts, the gallery at Solaris Dutamas for awhile and saw Ahmad Khalid Yusof 's beautiful painting on display which has the same colour tone as what I wore. Just had to take a picture of it. My chiropractor that I met during my treatment also mentioned that I looked like superman. I don't know really know whether that's a good thing or not because that comment was kind of weird and random.
It was a catastrophic food binge for me because I really over-ate and I couldn't get up in the end. I was so full I couldn't go and save the world that day (Okay, lame. I know).
Until my next post.. Up up and away!