Today my family and I had lunch at a restaurant in Bukit Bintang called UK Asia. It is a fairly small restaurant serving North Indian/Pakistani food stumbled upon by my dad the day before. My parents both love Indian food as that was basically their staple food from their UK days, and my dad was excited to find a North Indian joint which was cooked in the same style as the restaurants in UK. He says there is a slight difference in taste between authentic Indian food (from India) and the restaurants in the UK, obviously to cater for English taste buds there.
I can't exactly remember where it is located (I was lost in my own world gazing at the busy Bukit Bintang street and wasn't paying attention) but the exterior is simple and unassuming.
When we reached there, we saw that the restaurant was quite full and there wasn't enough tables for us. So we surveyed the nearby restaurants which served similar food but the food there didn't look as nice. We went back to wait for a table and luckily we didn't have to wait for long.
See what I mean? There were a variety of mouth watering dishes available so we ordered a little bit of Lamb Stomach, Boneless Chicken Masala, Aloo Bagoon (potatoes and brinjal) and Lamb Masala. We also ordered a little bit of Mutton Masala and Chana Masala (chickpeas) served with beriyani and pilaf rice. The dishes were really nice and the spices were not overpowering like our local
mamaks
. Since we ordered for sharing, I'm not too sure of the pricing but it is not too expensive and a meal for one person should be below RM10 depending on your side dishes. Of course if you cram all the lamb, mutton, chicken, beef, and veggies your plate can hold, it's going to cost you. The food here is really good. The dishes here are slightly more subtle although some dishes are really spicy even for our Malaysian taste buds so you may want to check with the helpful waiters first.
I ordered the mango lassi to quench my thirst together with warm water. The mango lassi was quite nice. It was thick and rich and the mango taste was not too strong. I also ordered the Gulab Jamun for dessert. It's a fairly traditional Indian dessert which is very sweet and the ones they serve here was very
VERY
sweet. It is every bit as sweet as it looks...
And I guess this is what you call sweet, sweet suicide. Crazyeh!!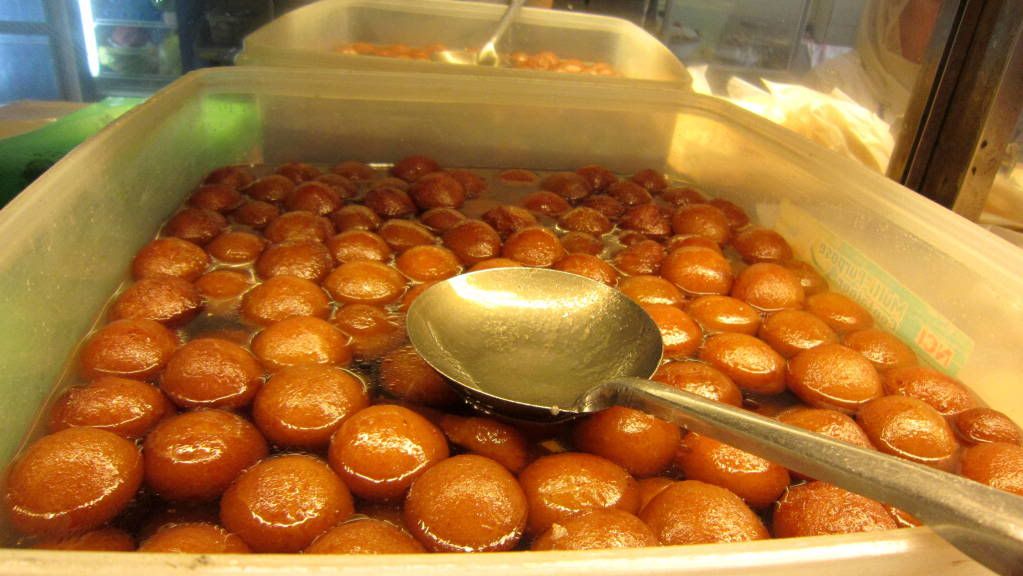 Yep.. Holeeeeeey.
After lunch we went to the hospital to see a dear relative. She is suffering from bone cancer. It was an emotional moment for me and my family to see her like that because she is normally very cheerful, sweet and talkative. We spent some time with her, even though she couldn't talk because she was in so much pain. But I was touched when she spoke some words to me even though it was very painful for her to do so.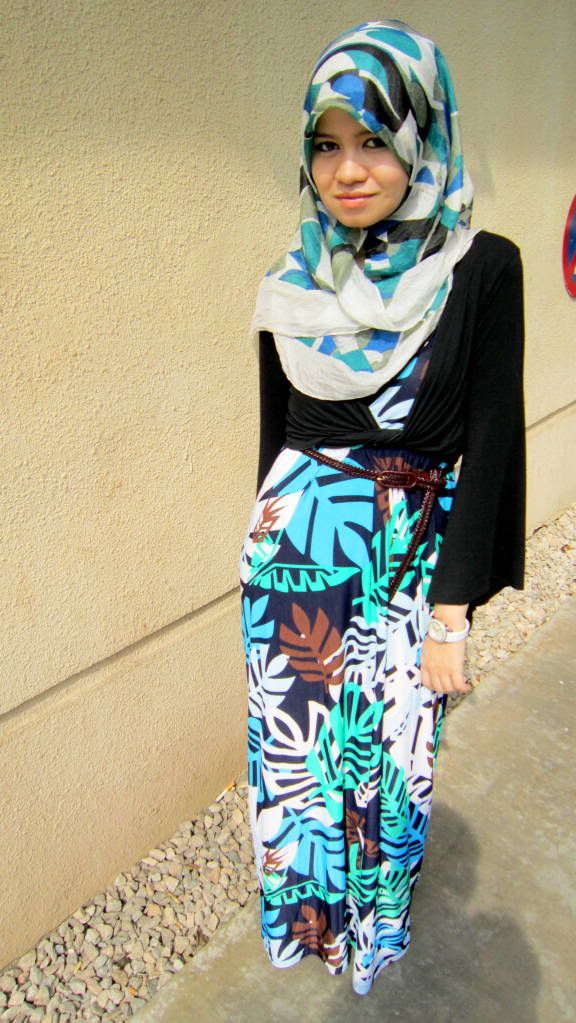 I wore a slightly colourful maxi dress. After reaching home, I suddenly realized that the maxi dress had a certain synergy and jived well with a painting in my room by Khalil Ibrahim,
East Coast Series
, so I took a picture with the painting. hehe.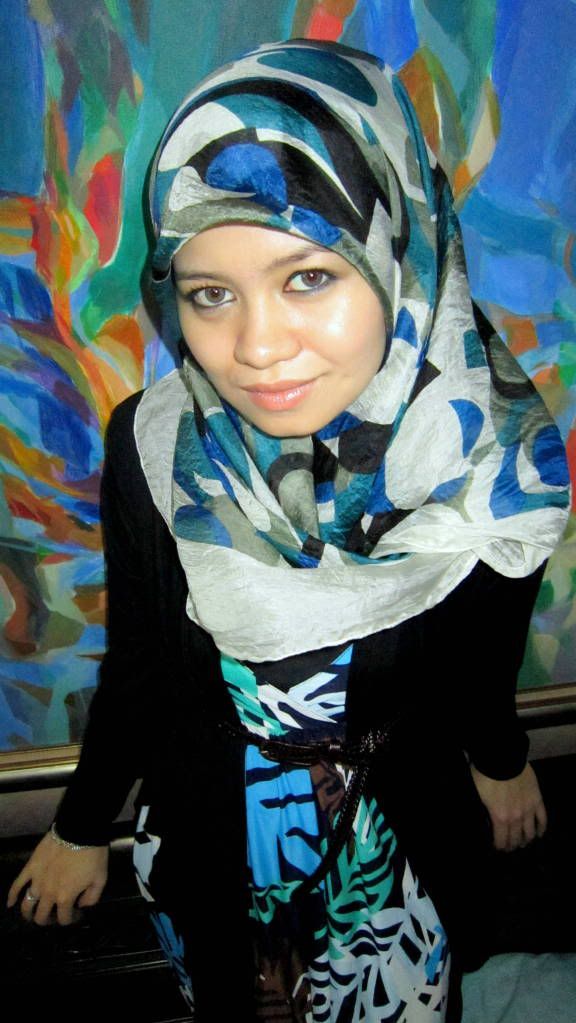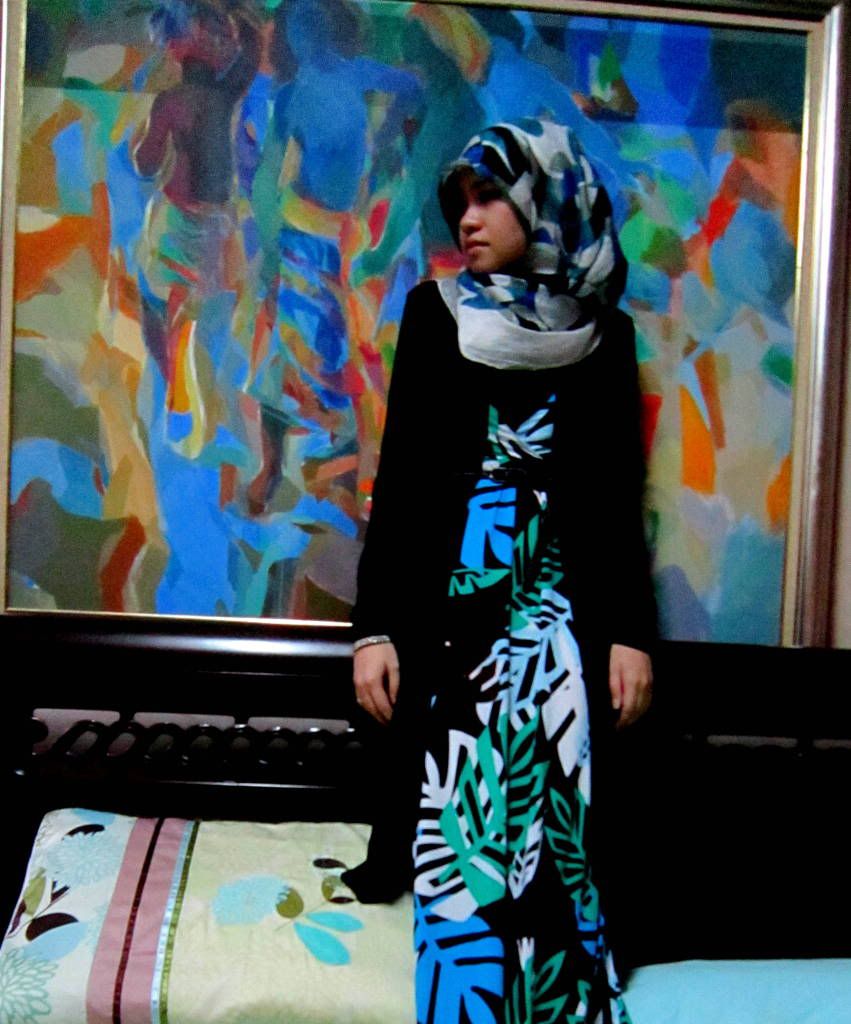 Painting off for now...