the gold to sweep away the sorrows
2:00:00 AM
The 1st of February is a public holiday in Kuala Lumpur because its declared as the Federal Territories day. I have been really really busy with work so I decided to stay in and chill at home. Went to visit my relative again who was recently diagnosed with breast cancer together with my family. Spent more than 2 hours of long chats at the hospital. Everytime I visit her she never fails to give and share priceless reminders and lessons of life.

After that I went to meet up with Joanna who called me up out of the blue the day before and suggested to meet up for dinner. It's been awhile since we met considering we spent almost every single day together in 2008.

It's good to catch up

with what has happened since we last met. We talked and

chit-chatted about life

(and other things we usually talk about).
I decided to wear this navy blue maxi since it was the

simple and easy choice

. The glittery navy blue and gold shawl is a gift I received a few years back but I never wore them because it never seemed to match with anything I had in the wardrobe. Finally, I get to wear them with this new maxi.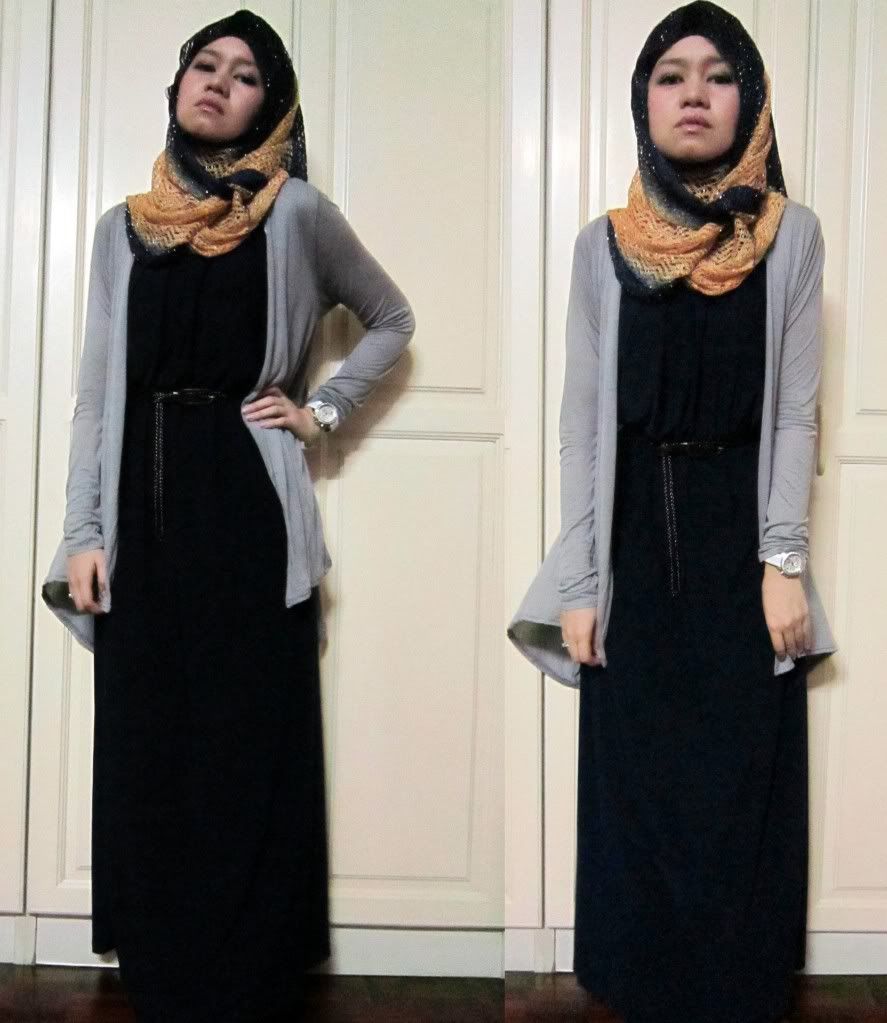 I arrived at Delicious Dua Residence late for dinner because of the looong chat at the hospital. Joanna filled her time waiting for us reading her e-book reader. It's really handy.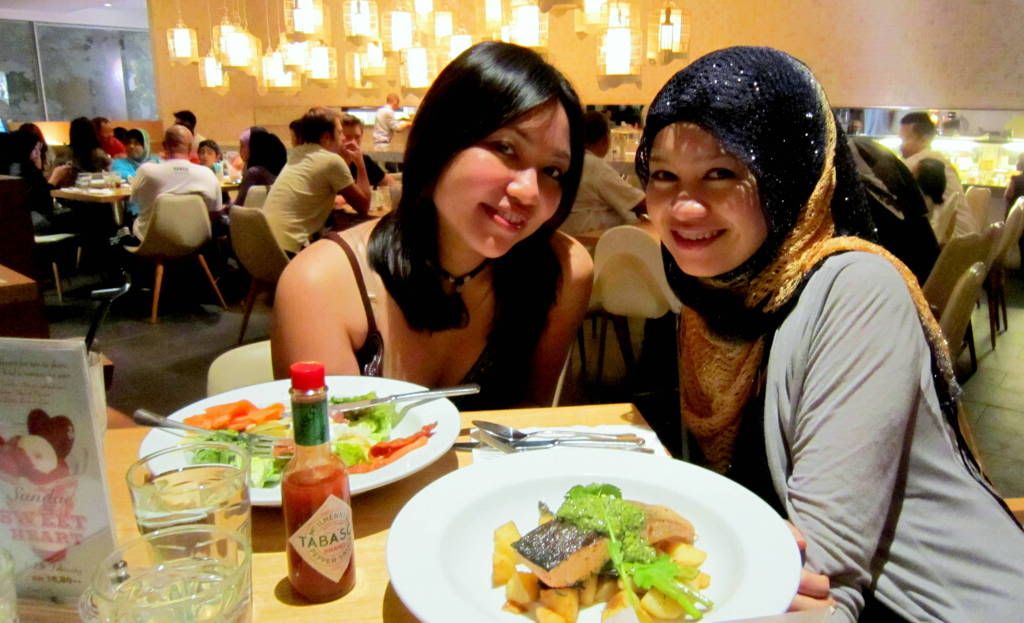 I ordered the

grilled pan-seared skin salmon

below. No, the portion is not this small. The original size is like in the picture above, however, I had to return it half way as it

went all sashimi on me

in the middle. As much as I love sashimi, I do not like undercooked grilled salmon so this is what they returned to me.

It was all good and did not spoil my night

.

People make mistakes at times

and after they re-cooked it, they even

presented it nicely

.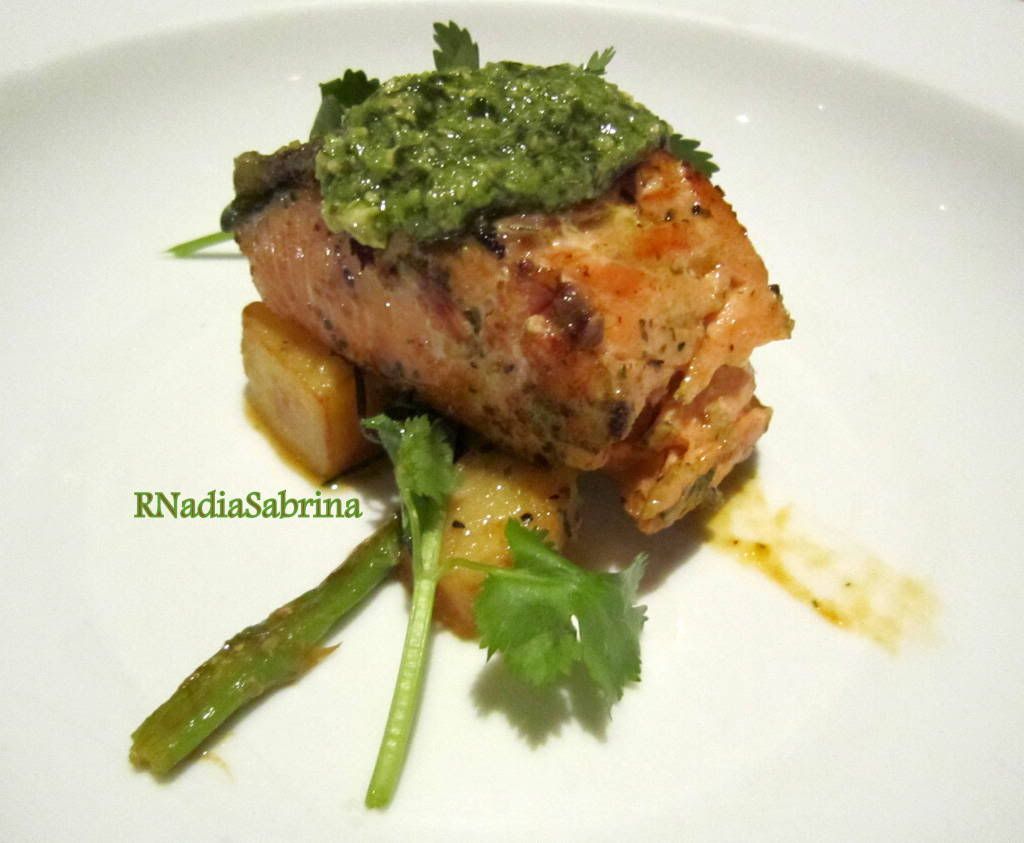 And then we had our normal

tiramisu

for dessert. Looks pretty innit?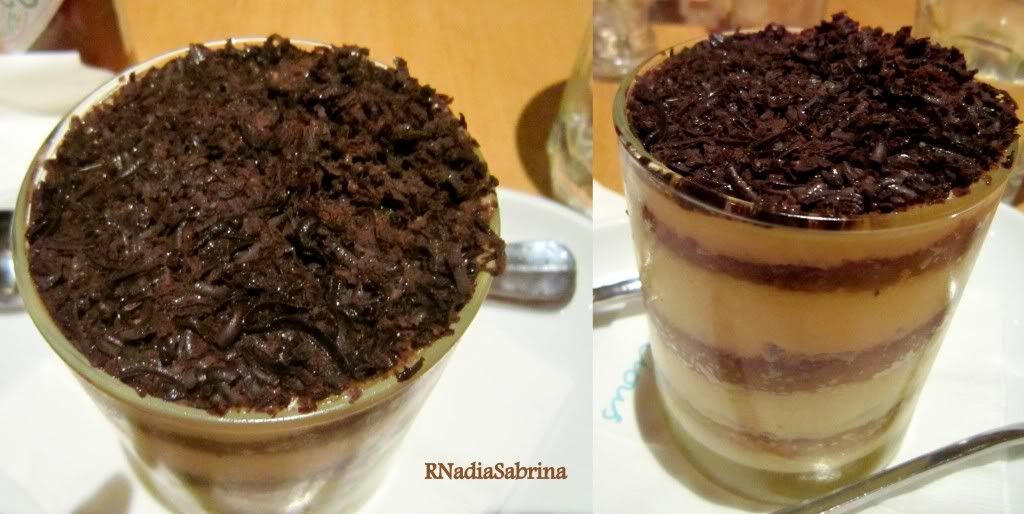 However, the tiramisu tasted more sour than usual so we had to return it back to them, after the other two concurred with me that it tasted funny and doesn't taste like it usually does.

It's a good thing that the waiter offered us another dessert to replace the tiramisu. so we chose the
peach and banana crumble with vanilla ice cream
.

At least I get to try something else

other than my usual dessert ordering of chocolicious sundae, pavlova, classic chocolate cake or the above captured dessert.

Yummayh

!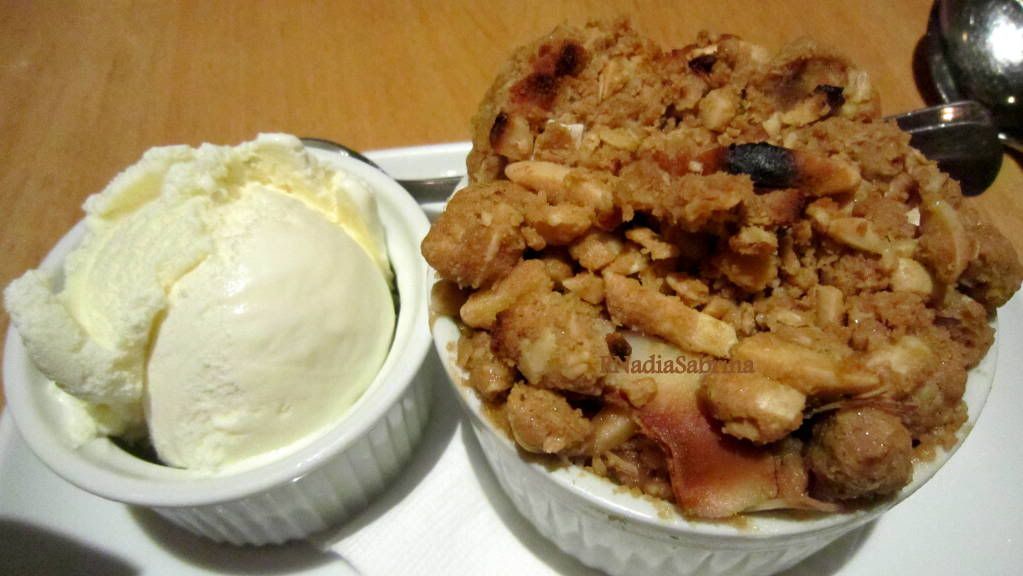 Joanna, my sister, one of the

'tengas'

(coconuts).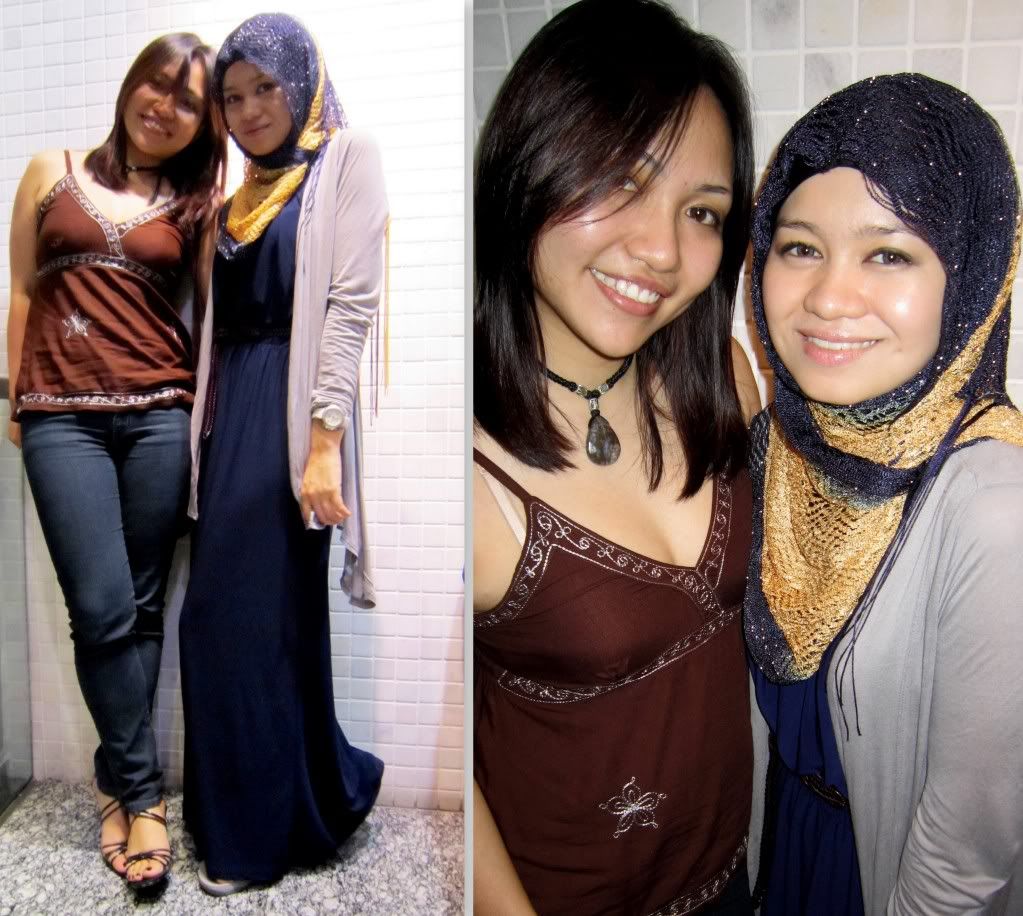 If you notice, the shawl is

very flowy

, it looks like strands of hair.
Certain things in life might bring us sorrow,
but when we feel blue,

we should always look
for the

gold

to sweep our sorrows.
:)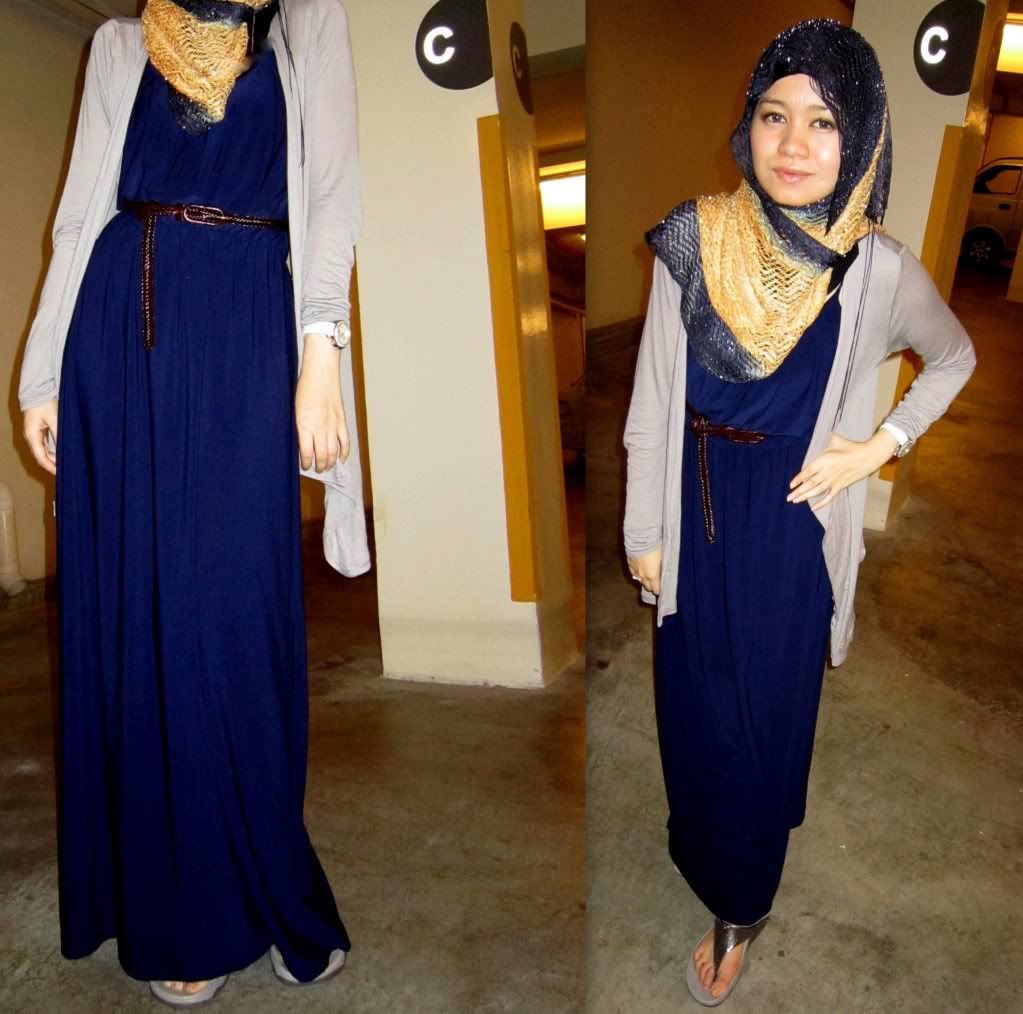 What I wore today
Shoes : Electra by Fit Flop (because its the most health friendly shoes)
Dress : The Poplook
Cardigan : Non-symetrical by Topshop
Belt : The Poplook
Shawl : Knitted glittery, gift