The date night with the black swans
11:36:00 PM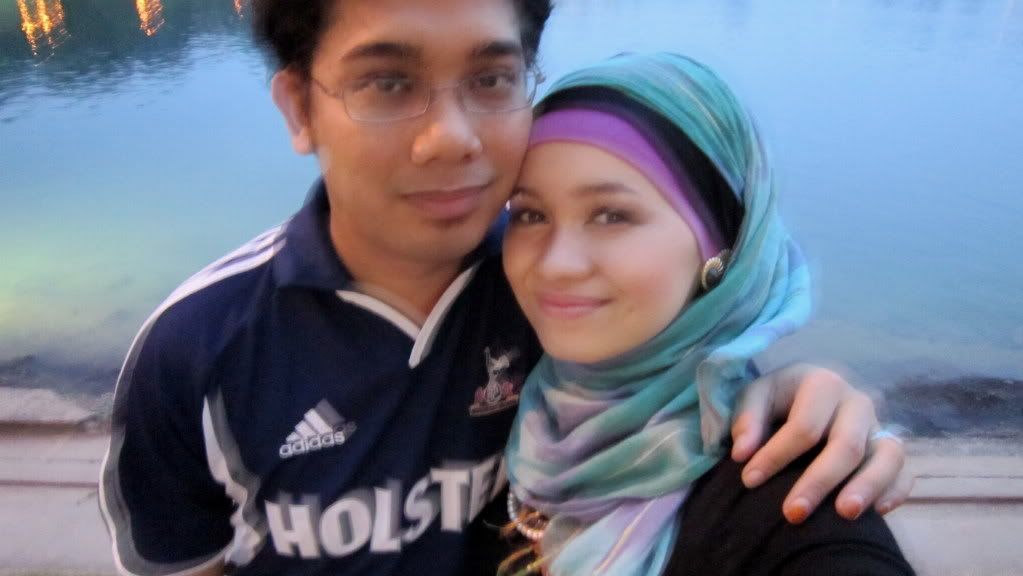 Finally! Yesterday my Khubster and I went out on a long awaited date. It was the first time since we could properly go out together. (He was extremely busy with work and I have been staying at home all the time as I haven't been in the best of health at present).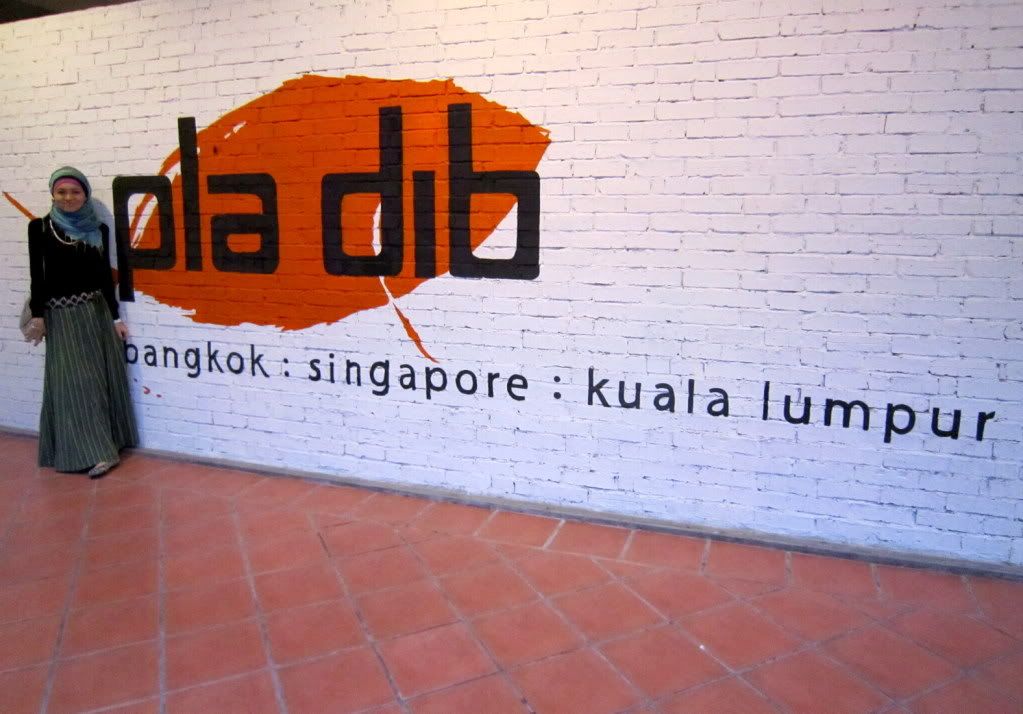 The Restaurant that brought us here. Click
Dipping Deep into Pladib
.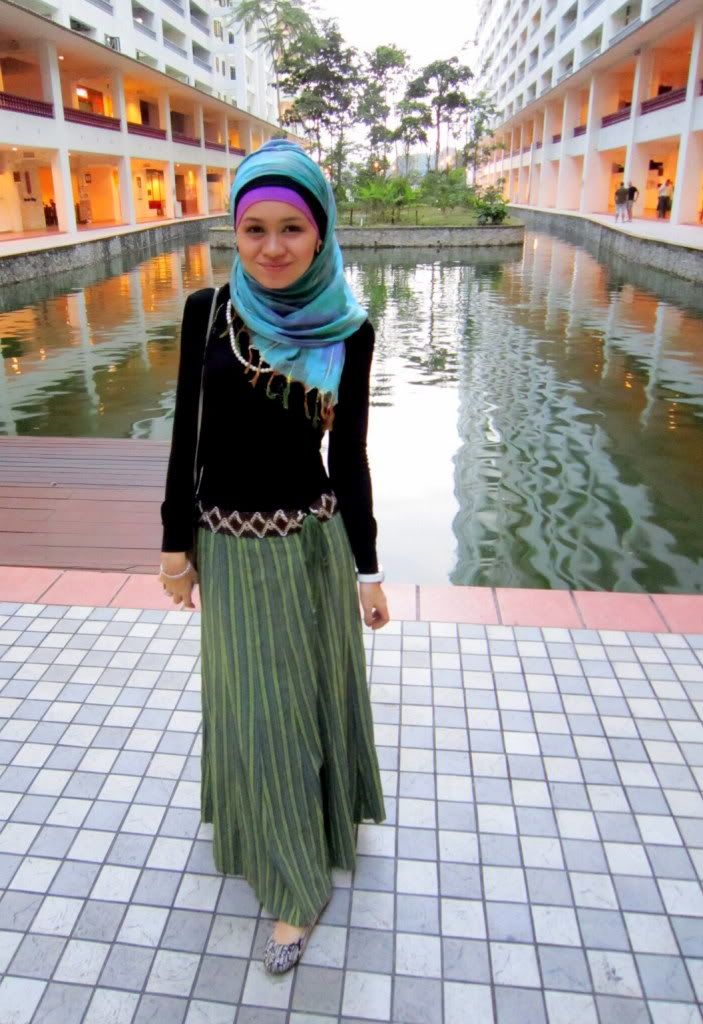 The restaurant was near the Mines, Seri Kembangan. I wasn't sure what to expect and I was surprised to discover that it was a very beautiful place with a beautiful lake.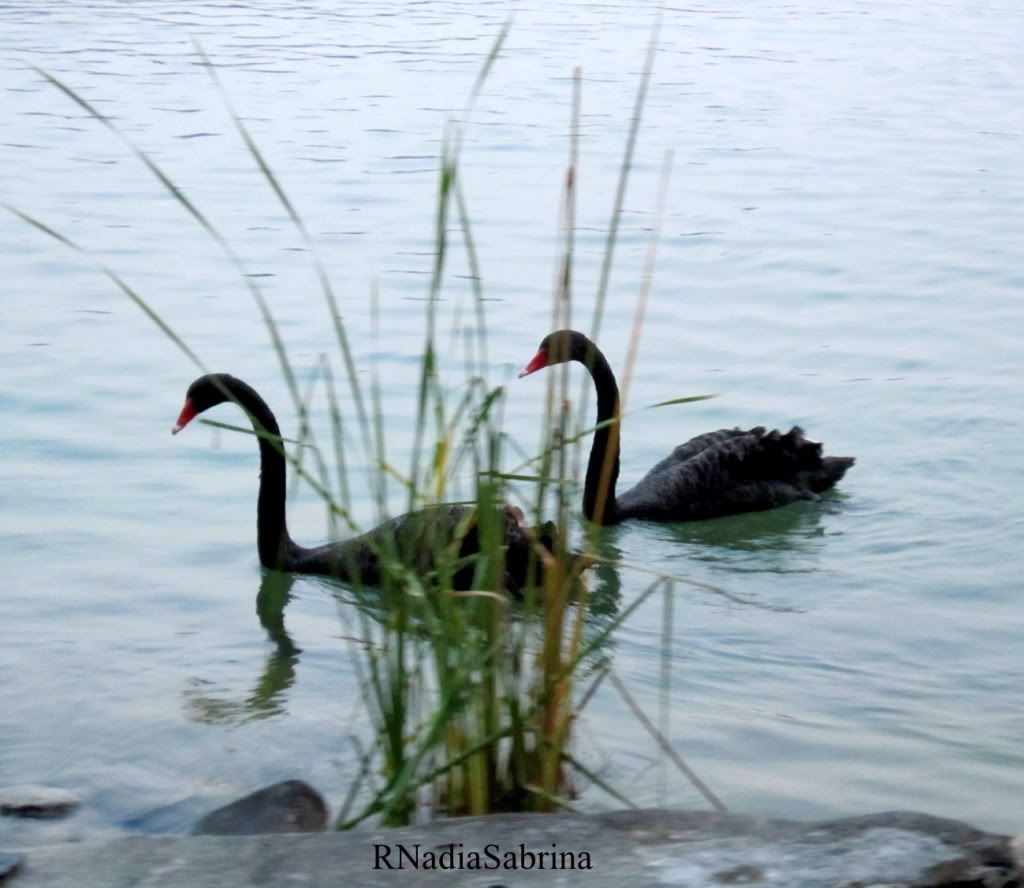 The highlight of the beautiful scenery must be the
BLACK SWANS
!!! The animals were beautiful and made my day. Totally! :)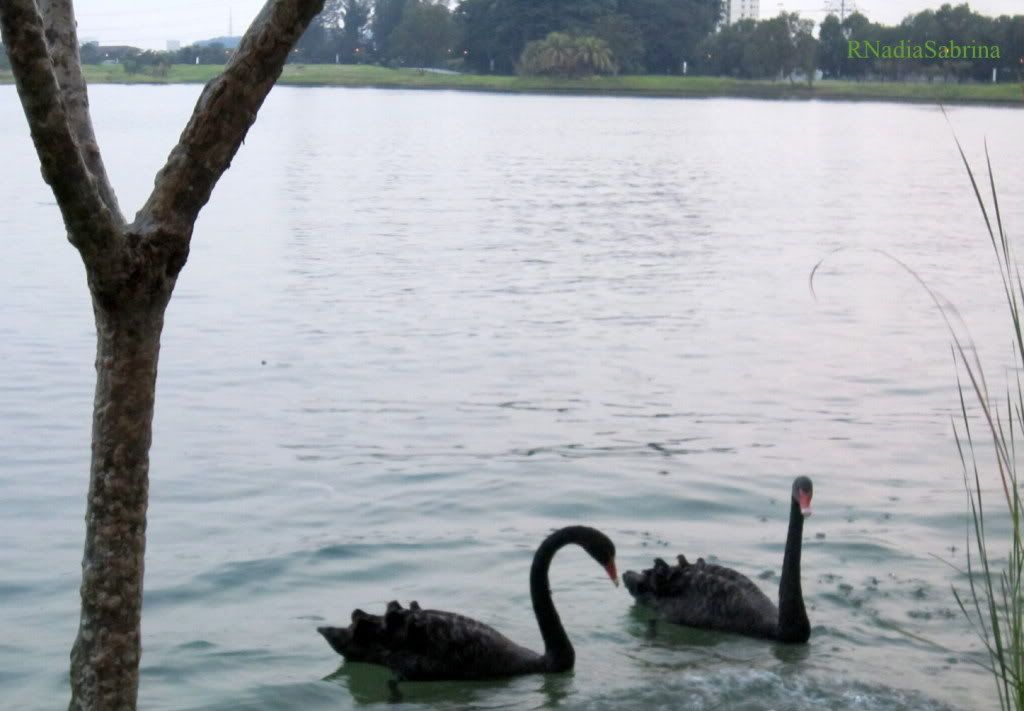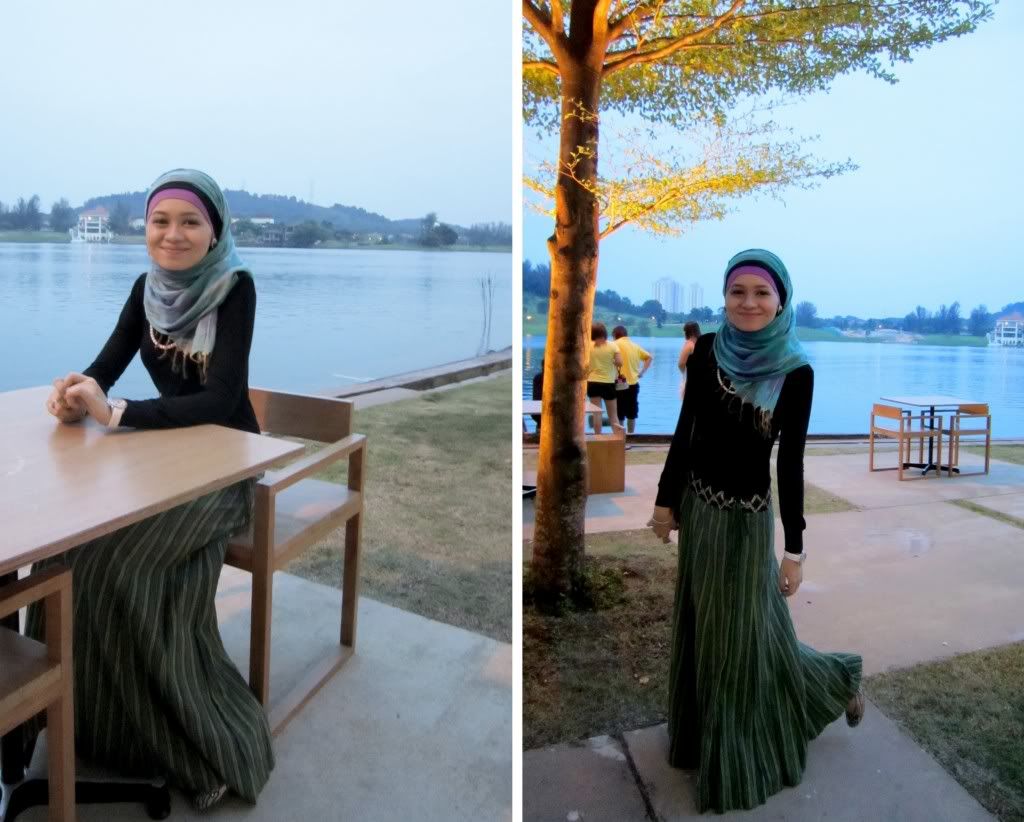 We first decided to sit outside by the lake to enjoy and absorb the scenery. The backdrop, with the lake was soooooooooooo nice, kan? It was the perfect romantic setting..
However, we decided to move and sit nearer to the restaurant because there were noisy patrons from the nearby restaurants who were also very LOUDLY excited by the scenery. They then decided to take pictures of the scenery (no problem with that) but the problem is they decided to do it exactly where OUR table was. Their loudness was so distracting and spoiling the romantic mood so we decided to move inside. Haha. No offence when I go out with friends we are somewhat loud as well, and yesterday we just wanted to have a quiet romantic dinner without people crowding around behind our table for some reason when they could have gone elsewhere.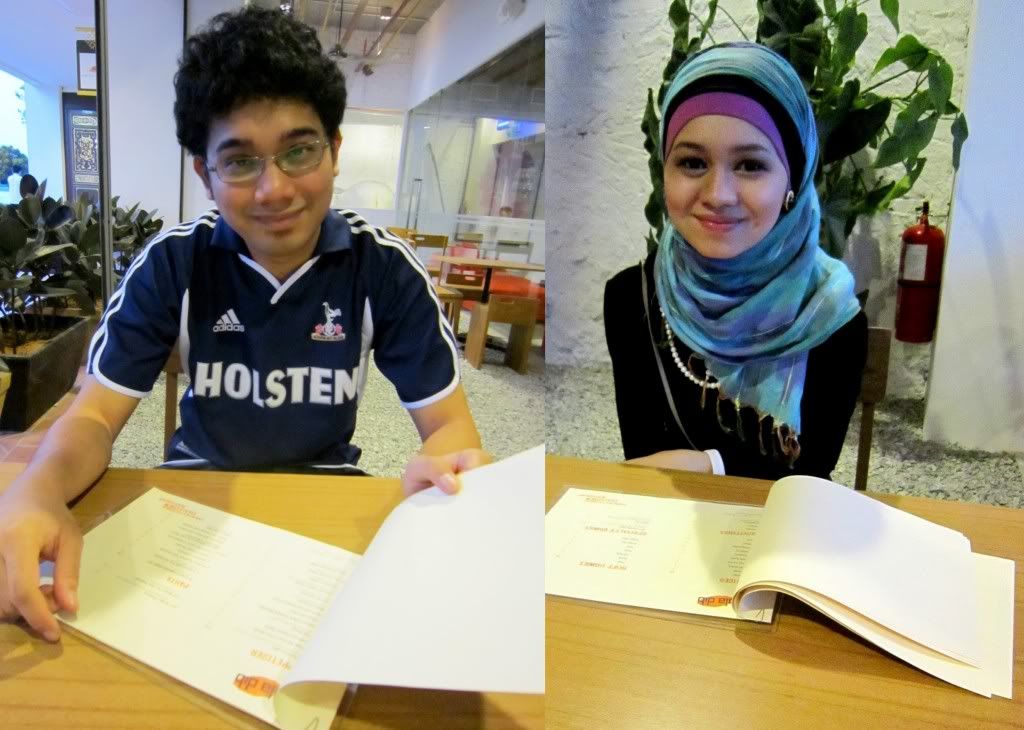 I pretty much already had in mind what to order, but Pla dib's menu features some really unique food and we couldn't wait to try some of their dishes.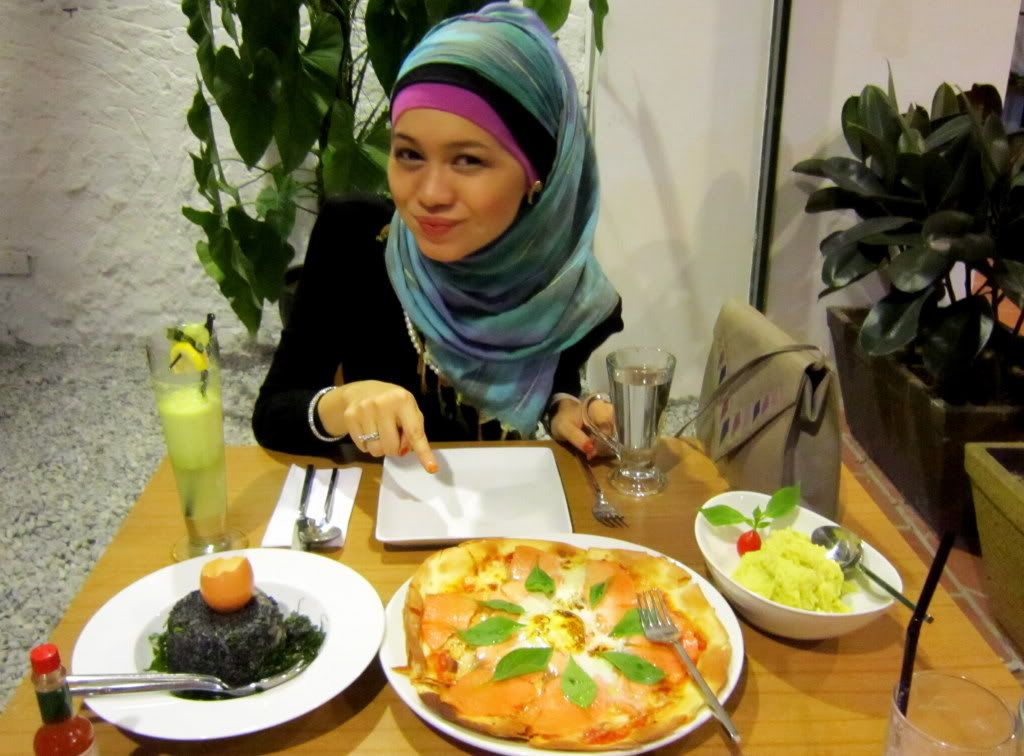 This is me with some of the food I ordered (from left: Black Fried Rice with squid ink and seafood, smoked salmon pizza and wasabi mashed potatoes)
Click
here
for a scrumptious review of the food we ordered at Pla dib. The food there was so fantastic that I decided to open a new post just to talk about the food! :) Yum!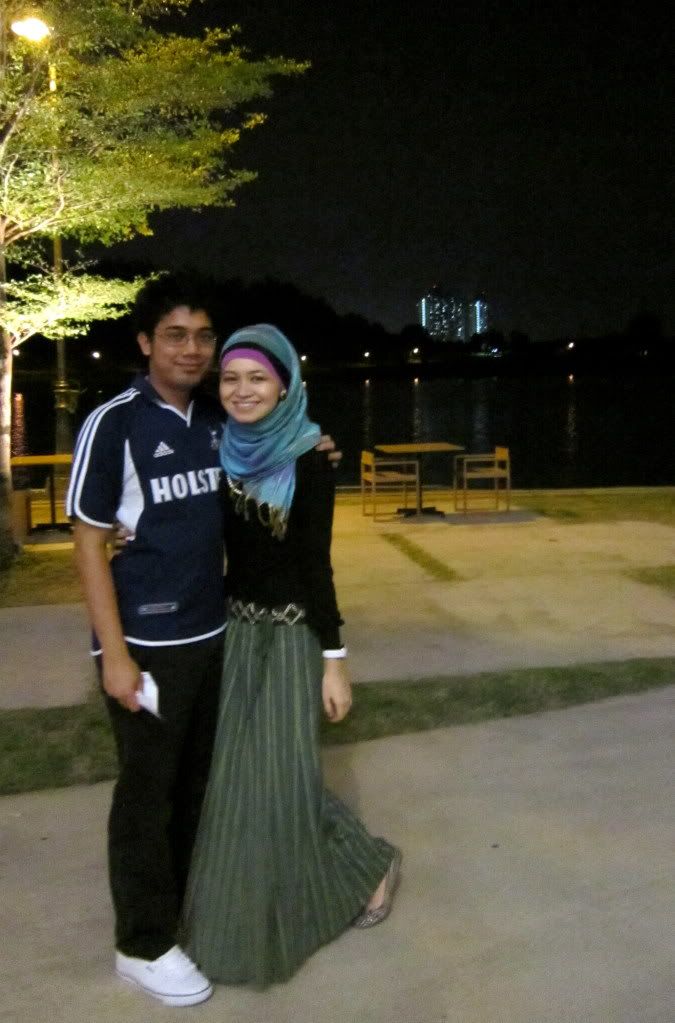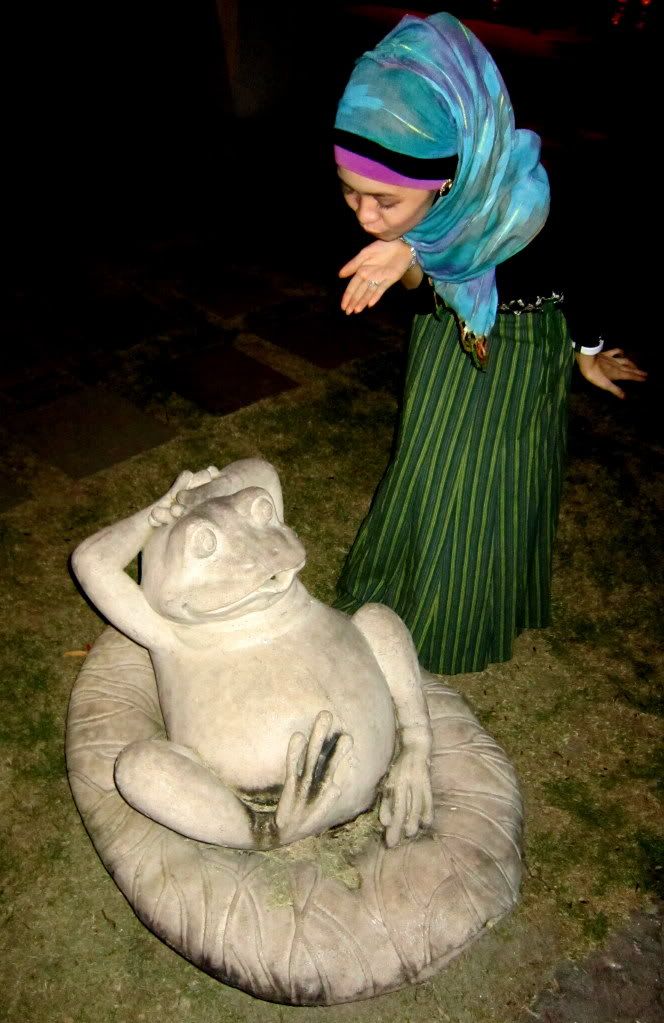 After the dinner, we had a slow evening walk by the lakeside and that was how I met this handsome and sexayyyh frog prince. Fatty frog still didn't change into a handsome prince even after I kissed it. Just as well because maybe the frog prince isn't for me. Ladies, can someone please claim this adorable frog next time you are there?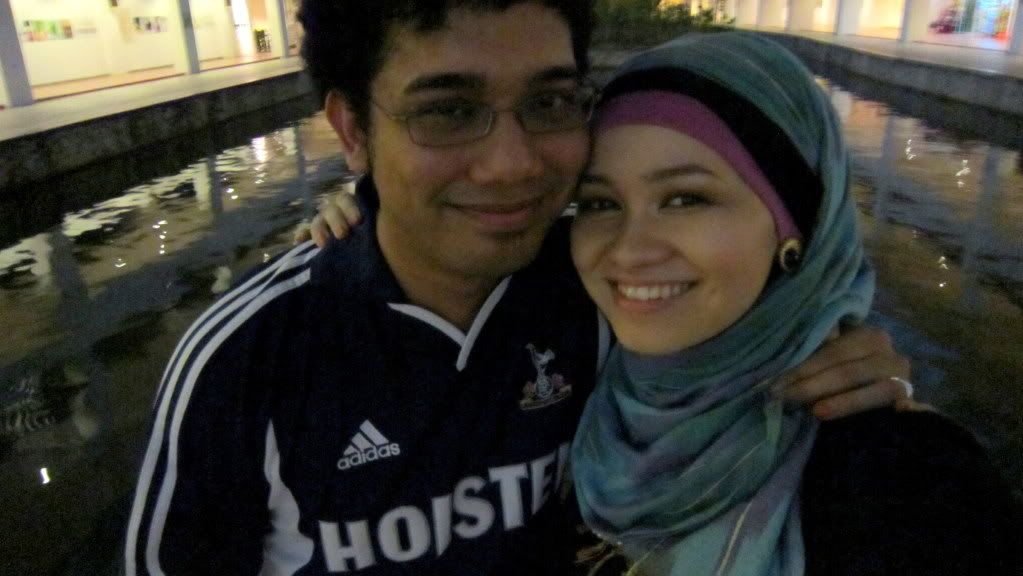 It was a wonderful dinner and just sitting there and walking by the lakeside was really nice for me, especially since I haven't been out for a proper date in so long. Gosh, this was a perfect night out.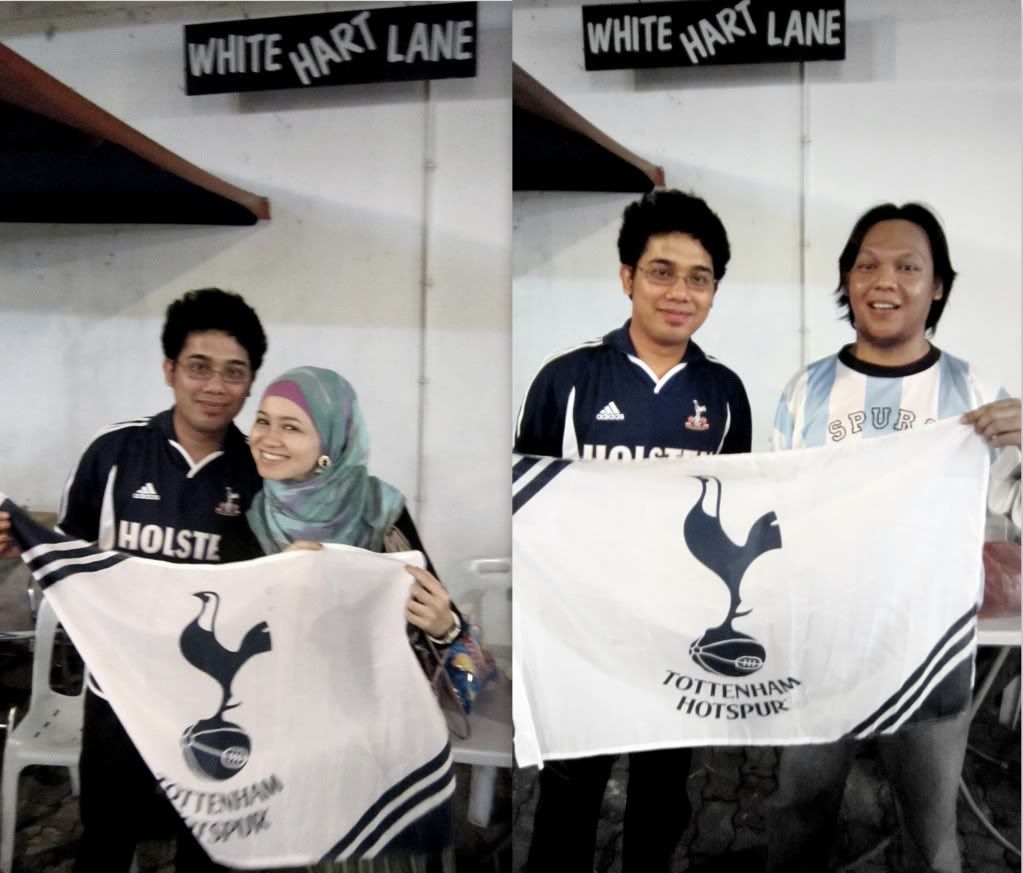 From the Mines, we went straight to Subang Jaya to this mamak place where fellow Tottenham Hotspur supporters in Malaysia (my Khubby supports them) meet to watch live Spurs matches. We went there because there was a launch of the official Tottenham Hotspur fan club Malaysia. That's my Uncle Cijan who is also a Spurs supporter. They even renamed the alley to White Hart Lane, which is the name of Spurs' stadium. And guess what, I am officially the first female Tottenham Hotspur Fan Club member! We stayed and all watched football together, but Spurs lost and there were chairs flying around. Haha. Men.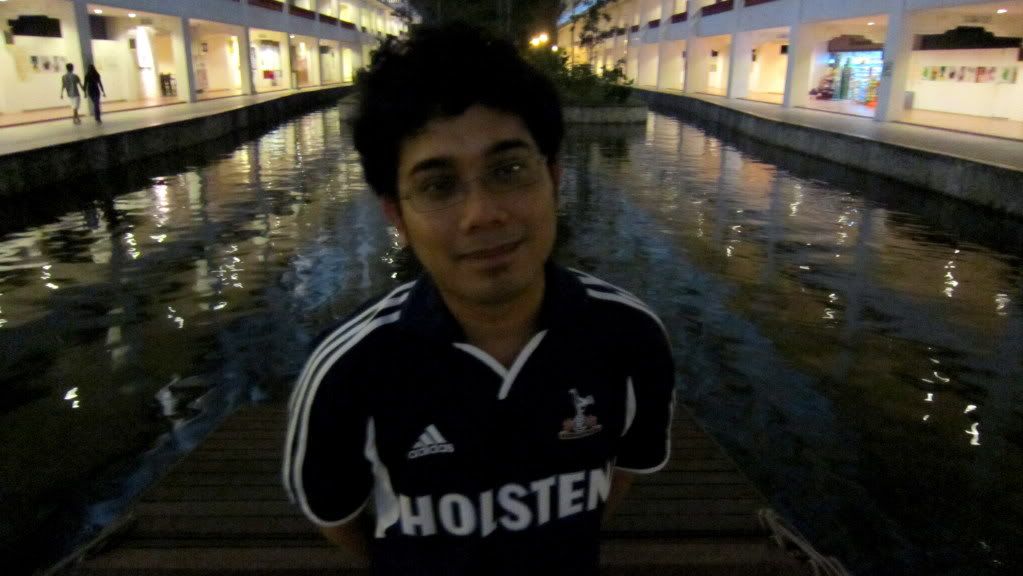 My L.O.V.E.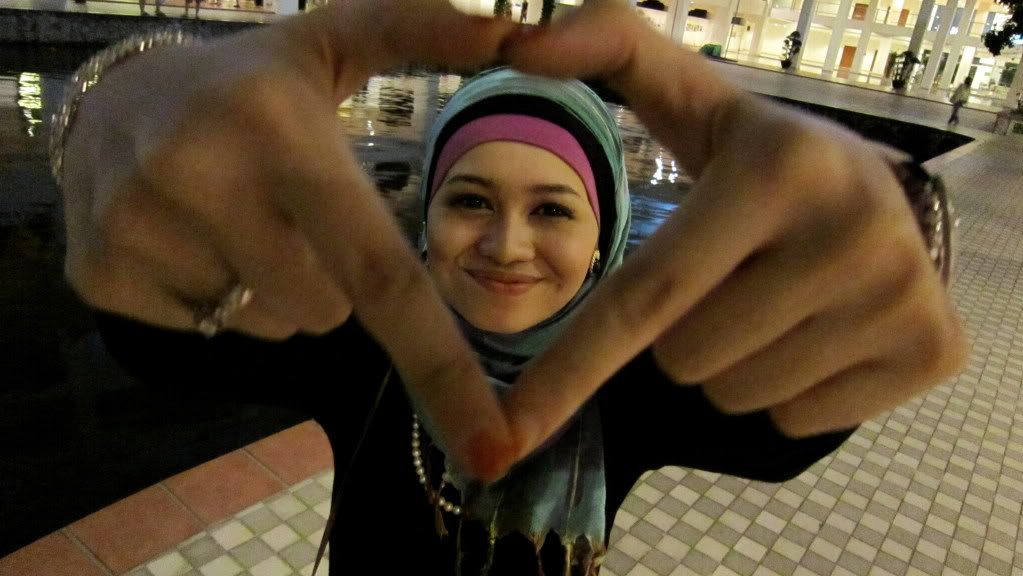 All in all, yesterday was a very lovely, enjoyable and satisfying long awaited night out for me =) For the past few weeks I only stayed at home and didn't go out. because I couldn't So this excursion to a nice restaurant serving lovely food and a beautiful scenery which created a really romantic setting for me and mi amore was just what I needed to lift my spirits up. Thanks to my husband a.k.a mi amore a.k.a my partner in food loving. :))
When times are rough, all we need to do is count our blessings
. Blessed,
All praises to the Almighty
:)
Til my next post, and the next date night!